This certified Mequoda Master will step into Ed Coburn's shoes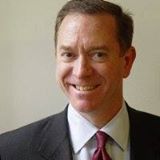 We've come a very long way since 2013.
Back in the day, Mequoda was a modest 15-person organization, with one lead consultant – that would be me – and a single team working with that consultant. Today, in 2016, we've tripled in size, with 40-plus team members, who make up three client consulting groups, each led by experienced lead strategists – none of whom are me – and a technology team that's positively exploding as we work to keep up with our clients' system needs.
Now, I coach the coaches, spending most of my time with those Chief Strategy Officers – Ed Coburn, Luis Hernandez, and Kim Mateus – and interacting with clients on my own less and less. Running a rapidly growing technology-driven company takes a lot of time and attention.
But back in 2013, we were focused on our business planning services, based on the belief that every client would benefit by going through the planning program. We also brought in Ed as an additional lead consultant, to give us greater capacity for strategic guidance.
Little did we know that all of this would prompt exponential growth in the Gold Member list! And during those same three years, we also evolved our concept of uniting strategy, technology, and analytics into one efficient, profitable publishing method so that our clients now take advantage of all these services in one single system, with our support.
In short, the old days with one consultant and an à la carte menu of services are long gone. We're all feeling very mature.
Of course, when you're all grown up, you're able to gracefully accept the unexpected. So when Ed, who had pioneered this solid new business structure, told me in April that he's been offered the opportunity of a lifetime, I managed to remain calm.
Ed is the new Co-President of School Family Media in Massachusetts, and we are now filling his very large shoes. Naturally, we demand that a chief strategy advisor be an expert in all aspects of multiplatform publishing, including audience, revenue and content development, along with organization management. In addition, this individual must also be a skilled direct marketer, because many of our audience development and revenue generation strategies rely on hard-core direct marketing skills.
And now, I'm happy to announce that Mequoda has found exactly such an individual to step in for Ed as the chief strategist for a large group of clients. Bill Dugan meets all of the criteria I just mentioned, and the bonus is that he's actually built and run not one, but two Mequoda systems – one B2B and one B2C.
Bill is also one of the most experienced consumer direct marketers working in the industry today, having held the post of Online Publishing/Marketing Director & Deputy Director at Center for Science in the Public Interest, whose Nutrition Action newsletter is the world's largest consumer health newsletter.
Stuart Hochwert, a longtime Mequoda Gold Member, is a Mequoda Master, having been working with me even back in the Blue Dolphin days, so he's as familiar with Mequoda as anyone can be. He says, "Bill has an excellent background filled with success, good ideas and the ability to execute. I am sure he will be a great addition to the Mequoda team where his experiences can certainly assist all of the clients achieve great results."
Notes David Thompson, Director of Marketing & Circulation at The Successful Investor Inc., one of Bill's Mequoda clients, "He comes armed with deep knowledge of the Mequoda model and the publishing sector."
While many qualified candidates applied, Bill is the only Mequoda Master I interviewed, and I will be eternally grateful for his availability. It's one thing to start a new client group and build it from scratch, when I actually have time to train a seasoned executive in the Mequoda Method – it's another thing entirely to hire someone to take over a client group that's fully operational and serving 10 Mequoda Gold Members.
Bill's resume also includes his most recent venture as Principal at his Dugan Consulting Company. Past experience includes an earlier stint at CSPI as Marketing Director, in the pre-digital era, as well as positions as Publisher, Group Publisher, and Managing Director at Briefings Publishing Group (formerly Georgetown Publishing House); and Vice President & General Manager for the Step By Step Marketing Division of the Pohly Company.
In taking over Ed's role, Bill will help develop business plans for new clients, based on our CAROTME strategies. He will also create master content calendars; advise clients on and develop master schedules for marketing via social media and email; advise on pricing and sponsorship opportunities; review staffing needs; and ensure that all his clients' Mequoda systems, once launched, are monitored, reviewed and adjusted to keep it running smoothly and take advantage of new opportunities as they develop.
Gold Members in Bill's consulting group have already vetted and approved their new Chief Strategy Officer. Notes Timothy Lutts, President of Cabot Heritage Corporation, "I've long admired Bill Dugan's Internet marketing savvy, and I'm thrilled that Mequoda was able to land him. I look forward to a long and productive relationship working with Bill as a Mequoda Gold Member."
Bill can be reached at bill@mequoda.com or 617-823-9786.