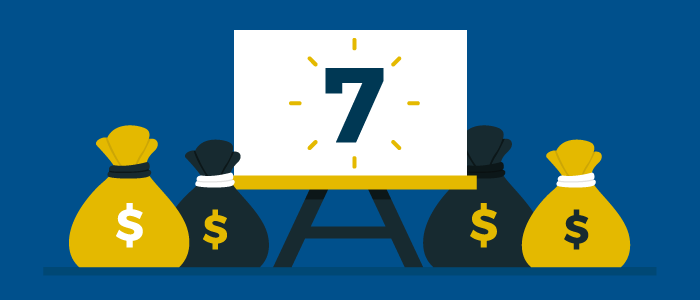 Are you in the process of writing a magazine business plan for an extension of an existing publishing business? I won't beat around the bush here. If you're looking to develop a magazine business plan, we should chat.
If your company relies on investors, like many large publishing companies do, this doesn't make you exempt, it actually makes having a killer magazine business plan even more critical. Remember that investors tend to read a fraction of your business plan before deciding to get more involved, but the plan is not just for your investors – it's for you. It's a roadmap.
At Mequoda, we spend a significant amount of time building custom magazine business plans for our niche magazine partners who are adopting a multiplatform magazine business model. During this process, we run through seven elements of the business plan that guarantee success when properly implemented.
[text_ad]
If the first half is done correctly, when you get to the modeling of revenues, profits, and economic value, you will be surprised to see how far multiplatform publishing can take you.
The first step is determining which platforms you will publish on.
Most publishers who start with a print magazine brand will launch several free platforms. First, they launch a free portal with content that will attract users from search, free downloads and a free email newsletter, so that you can convert free website visitors into email subscribers.
Deciding what your website will offer and how it will make money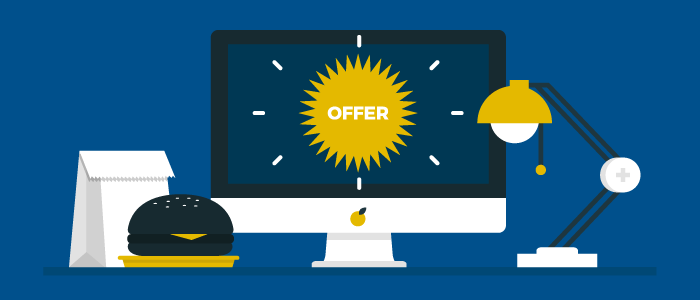 \
Think of the first step in planning like a pyramid, to support the notion that media products have a natural hierarchy.
Drawing this pyramid out on paper is an exercise through which you dig down and determine exactly how you're going to run your magazine company. The pyramid provides a method for organizing content to maximize profit.
The foundation of the pyramid shows how you'll draw prospects into your customer base, including free articles and downloadable freebies.
Then, level-by-level, you monetize those individuals by pushing them up the pyramid to product levels that are increasingly more valuable to them and more profitable for you.
Designing your enterprise in this way is a dramatic departure for most media companies, which have historically been horizontally integrated as magazine, newsletter or book publishers. Over the past 30 years, we've seen special interest media evolve toward vertical integration in which the goal is to produce media in and for a variety of content platforms.
Once free website visitors arrive and you convert them to your email list through freebies, email promotions are sent out to promote the print magazine subscription, bundled with several new paid platforms: a web magazine, a magazine subscription website,  and if you're old-fashioned, maybe a digital magazine app too.
Some publishers also have live events, both digital and in-person. Others have physical products, like books, that they sell. There can be many content platforms, the key is determining what priority you'll launch them in, which is rarely all at the same time.
Can you predict the future?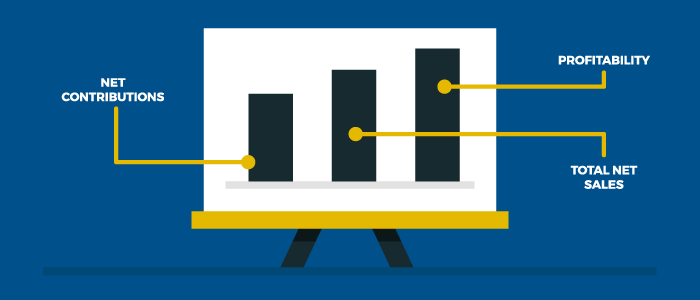 As part of building a magazine business plan, you will need to gather some numbers. Every viable online publishing business, whether existing or contemplated, needs a business plan with a five-year financial forecast suitable for senior managers, equity partners, and venture capitalists.
Start in the red, break-even in year two, and then move ahead to increasing nets sales and profits. That's the ideal (and simplest) publication business forecast.
Every senior manager and investor wants to see a formal magazine business plan, and especially, the five-year, profit and loss forecast. They want to know immediately how large the business will become, and how much of an investment is required to build the business out to maturity.
A bar chart that shows growth over five years should illustrate the three major factors:
The amount of money that must be invested in the project (net contributions)
The size of the business after five years (total net sales)
The profitability of the business
Once your platforms are in place, and you think you know the revenue you can achieve, put together a seven-part business plan that leverages your new platforms and determines revenue goals.
Creating a magazine business plan in seven steps
Understanding what new content you need to create and what can be repurposed is crucially important for creating an efficient and profitable multiplatform publishing business.
Content plan for a multiplatform magazine business model
Inventory all your content – including some you probably didn't realize you had – and create an in-depth master content schedule for your premium products and your affinity products, including your free newsletter, social media, perhaps your directory, calendar or classifieds sections and determine how existing content can be repurposed for all your new affinity and premium platforms.
Audience plan for a multiplatform magazine business model
You must ensure that all your products and platforms are focused on the right people. Develop an audience profile, including demographics and search data, in order to build your audience development plan.
Determine who to target, what they'll buy, how much revenue they'll contribute – including how they'll find your website in the first place! 

Revenue plan for a multiplatform magazine business model
Determine the future of your revenue by product, revenue by sponsor, revenue by channel. Identify profitable new products, determine if native advertising is for you and how much you'll charge to create this content, and decide how to price your premium subscription products. Identify your costs, risks and opportunities so you know what you need to invest and can take advantage of the investor funds flowing back into the publishing market if necessary.
Organization plan for a multiplatform magazine business model
You don't have to hire an army of new employees, but you do have to know how to organize the ones you have to effectively execute a Mequoda multiplatform publishing plan. It's also worth considering what functions could be outsourced to maximize efficiency, cost and results.
Design it for your specific needs, not based on the traditional publishing model you're used to. Multiplatform publishing involves not just content recycling, but talent recycling. Will your team be better organized by platform, or by content that gets distributed across multiple platforms?
Side note: We have a leaner, integrated, more cost-efficient model than the one most legacy publishers use that we'll fine-tune for your needs, if you let us.
Technology plan for a multiplatform magazine business model
No matter what technology stack you choose, it should help you efficiently manage your free and premium content, as well as build your email list to a complete, central database that informs your marketing decisions and helps you maximize the lifetime value of each subscriber.
We've built the Mequoda System to accommodate a robust multiplatform publishing business. And we've built this customized digital publishing and marketing system for less money and in less time than other developers because we leverage existing software that has been built specifically for the needs of today's multiplatform publishers – our custom Haven WordPress CXMS. Using our system, your technology plan means your organization reaps the benefits of stress-free technology, content-focused implementation and ongoing profitability.
Measurement plan for a multiplatform magazine business model
For every single year in the next five, calculate and see revenues, expenses, overhead, and EBITDA.
Determine the metrics and data most important to your business to keep it performing as planned, despite the flood of data that bewilders even the most buttoned-down publisher.
Economic plan for a multiplatform magazine business model
The unhappy reality now is that without continually growing earnings, pure-print legacy publishers will find few or no willing buyers for their businesses when they decide to exit.
By becoming a growing, multiplatform publishing powerhouse, you can avoid the fate of many other publishers who find themselves forced to shut down their companies at a loss, or give them away in a fire sale, as we see all too often these days.
Using the data above, determine how much your business will be worth five years from now, and follow in the footsteps of Mequoda's publishing partners, who sell their companies for eight times their earnings – sometimes 10 or even 20 times!
Is your exit plan realistic?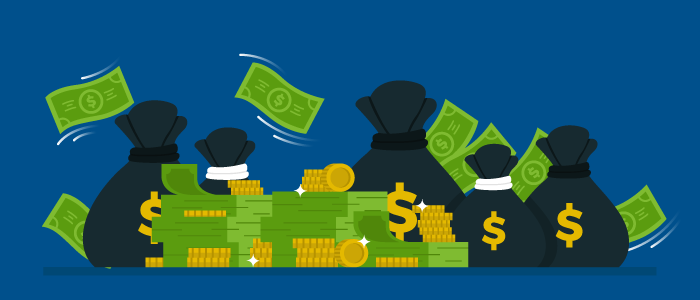 We know a few successful magazine publishing companies that were sold for substantial profits to media mega-companies. And they all got there by strictly following a Mequoda Systems business plan above.
EatingWell, the iconic foodie magazine based in remote Vermont, sold to Meredith Corp. in 2011 for $29M.
"We believe EatingWell is a strong addition to our robust portfolio of multichannel food brands," said Meredith Chairman and CEO Steve Lacy in a statement at the time, noting that more than 60 percent of EatingWell's current revenues come from digital sources, licensing, and custom marketing.
Farm Progress, a 200-year-old company publishing multiple farming newsletters and running massive live events, was acquired by Penton Media in 2012 for $80 million.
"Farm Progress is a high-quality company — the team has delivered excellent organic revenue and EBITDA growth," said Penton CEO David Kieselstein in releasing the news.
Interweave, a special interest and crafting media company, was acquired by F+W Media in 2012 for an undisclosed sum. F+W said Interweave would add 30%, or about $60M, to F+W revenues.
"The Interweave strategy mirrors the strategy set in place for each of our vertical communities. To provide an expertly curated portfolio of quality content, products and services, marketed and sold direct to our comprehensive database of core enthusiasts, through our robust e-commerce stores," said F+W chairman David Nussbaum at the time.
As Mequoda publishing partners with operational Mequoda business plans, all three of these companies were solid multiplatform publishers deriving revenues from numerous streams. And they all sold for substantial multiples.
Projecting how much your publishing enterprise will be worth requires you to take the long view of your business, as a banker or investor would. It's not only about how much the business makes, year-to-year.
A five-year magazine business plan is an absolutely essential calculation for attracting investors. Their diversity of expectations can be very wide-ranging. Some financial backers might be satisfied with 5X or 10X their investment after 5 years. Venture capitalists are often looking for a 40X or 50X multiple.
Alternatively, when a mom-and-pop startup launches a small publication with $500,000, the owners might be very satisfied with a business that simply pays them a good salary. They may not have expectations to sell the business in the foreseeable future.
The five-year business plan can forecast that scenario, too.
Do you want Mequoda to help you build a magazine business plan?
Mequoda can build a bulletproof magazine business plan for you, one that's based on data and decades of experience in multiplatform publishing, yet which is completely customizable to your organization. Join the hundreds of media brands we've helped build vigorous, profitable, growing multiplatform publishing businesses.