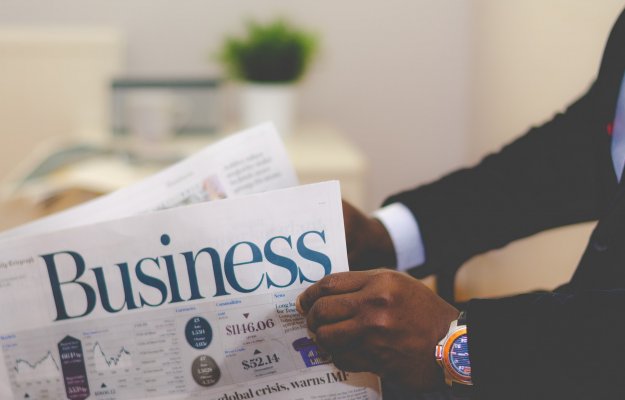 Happy 300th anniversary to the newspaper publishing industry! The first official American newspaper, Publick Occurrences, Both Forreign and Domestick was shut down after only its first issue in 1690, so the true "business" of newspapers began in 1721 with the New England Courant, and the presses have been running ever since.
The difference between a business running since 1721 and one that launched in 2021 is vastly different. New businesses have the luxury of choosing which infrastructure they want to build upon, but newspaper websites have been loading content since July 1980, starting with Ohio's Columbus Dispatch. Like most businesses, only the most adaptable will survive, and that begins with choosing a content management system that absorbs the storage of millions of articles, thousands of bylines, and hundreds of thousands of photos. But what is the best CMS for newspapers?
We used to defer to specialized systems, many of which are now defunct or sold like Ektron, Saxotech, and Escenic (now StiboDX) or have had business model changes, like Atex. Ten years ago, these systems focused solely on newspapers, and that's where you'd find the first online newspaper—ever—the Columbus Dispatch, joined by The Chicago Sun-Times, The New York Post, and tons of other high-profile newspapers. Ten years ago, they would have been to newspapers, what Mequoda's Haven WordPress CXMS is to magazines. They still lacked the support and guidance that comes with a Mequoda System, but they were the status quo for the most part.
But the list we used to maintain for the best CMS for newspapers is pretty much empty now. Many of those companies are gone or have been bought and expanded to focus less on the specifics of periodical publishing. If you're looking for the best CMS for newspapers, it's now custom-built.
So many newspapers choose to use their own in-house resources to build and manage their website, turning to open-source solutions like Drupal and WordPress.
Custom Drupal installations have hosted newspaper giants like The Economist, New York Observer, Florida Times-Union, and lots of other national and local news organizations.
But WordPress has also had its fair share of news organizations, including the Wall Street Journal, Britain's Express & Star, and Iowa's The Gazette. 
Find out the CMS features that publishers require to manage an online publishing business. Download a FREE copy of 7 Ways Haven Wordpress Goes Beyond Wordpress, and discover the features all publishers should have access to for a bigger audience, greater revenue, and higher profits.
So What is the Best CMS for Newspapers
We are big advocates of choosing an open-source system. It means that should you ever decide to leave, you can take the reigns yourself, and you don't need to build an entirely new website, transport all your content, and lose all your hard work in the process. Open-source software will cost you in terms of development, man-hours, and bumps you may not have seen in the road, but you can develop exactly the type of website you want with little limitations.
At Mequoda, we think the best CMS for newspapers should be part of a bigger system, called a CXMS, which stands for Customer Experience Management System. As a newspaper business, you're managing so much more than content. You're managing users, products, subscriptions, content, marketing, and everything in between. You're managing a customer experience, not just content. We have compared a CMS vs. CXMS here to offer some clarity on the differences.
We often talk about how Mequoda's Haven WordPress CXMS is the best CMS for magazines, but can it be leveraged for newspapers? Absolutely. Let's look at what the best CMS for newspapers should offer.
The best CMS for newspapers should provide structure.
I get it; sometimes, you want to drive to a location, you get lost, and you don't ask for directions. Heck, you don't even pull out your phone and try Google Maps because you're sure you know what you're doing. But what ARE you doing? For example, do you have an SEO checklist for every article you publish? Do you have a systemized content marketing system for promoting content? Should your newspaper content management system provide that, or is that something you need to figure out independently? Our stance is that a newspaper content management system should incorporate and be mindful of all of the above. Not just the tools, but also the structure.
The best CMS for newspapers should have a proven track record of success.
How much do you know about the system you are buying into? What are the reviews? How many people have purchased the newspaper content management system, and how many people actually used it? That's another concern, where a publisher invests money in a CMS and then doesn't spend the time to train and learn how to maximize its potential. We believe that a CMS should have proven success stories to share, with training on accomplishing the same level of success.
The best CMS for newspapers should include a set of best practices.
How often do you get a gadget that doesn't come with instructions? Sometimes that happens with cheapo furniture you order on Wayfair, but any product that takes itself seriously comes with instructions on using it. Many CMS's come with only a basic guide, a few training videos on how to use it, and very little on how to use it to build your digital business. That's the problem with a turn-key newspaper content management system; you walk out with just about the same as you walked in with. If you're buying into a newspaper CMS, at the very least, it should come with best practices, guidance, and thorough training. It's the difference between walking 20 minutes on a treadmill and taking a 60-minute personal training session.
The best CMS for newspapers should help you convert free visitors into paid subscribers.
Metered paywalls aren't just a feature, they are a way of life for newspaper publishers, and there are ways to do them right and ways to do them drastically wrong. Creating the premium product digitally that subscribers get access to is a huge component. How visitors get there and the offers they're fed is the difference between a successful newspaper website and one that is… not so successful.
Partnering with a company that not only builds your newspaper content management system but also manages the digital marketing campaigns, offers, and testing, a major bonus.
When building our Haven WordPress CXMS for publishers, we thought of the process using four specific activities related to the customer journey. Each of these activities has its own high-level success metrics that empower publishers to allocate their resources appropriately and optimize performance.
Attract
Capture
Engage
Monetize
Your CMS should have the capability to attract new visitors through a search-friendly and optimized platform. It should have the website architecture ready to capture those visitors and convert them into email subscribers. It should also provide marketing automation necessary to engage these visitors, and sponsorship and subscription fulfillment integration to monetize these visitors.
The modern customer experience management system typically includes dozens of components or subsystems. Many of these components already exist for a legacy newspaper business. They must be integrated into a larger system that consolidates all content, customer information, and marketing programs into a single platform where data is shared in real-time.
To benefit the user and your team, the best CMS for newspapers should intend to be the singular portal you use to manage publishing, promotion, and products and payments. Instead of managing dozens of software components with multiple logins, users, and interfaces, a newspaper CMS should provide your team with a singular user experience.
While each customer experience management system is unique, most stop at web, email, and social media as the primary platforms for marketing and communications. These platforms are highly cost-effective and relatively easy to integrate. However, we think a true newspaper CMS should connect other existing system components such as payment processing, customer service, and fulfillment, creating the ultimate CXMS.
What's your experience with newspaper content management systems? Have you bounced around? Why are you using the CMS you are?
Find out the CMS features that publishers require to manage an online publishing business. Download a FREE copy of 7 Ways Haven Wordpress Goes Beyond Wordpress, and discover the features all publishers should have access to for a bigger audience, greater revenue, and higher profits.
This post was originally published in 2011 and has been updated.