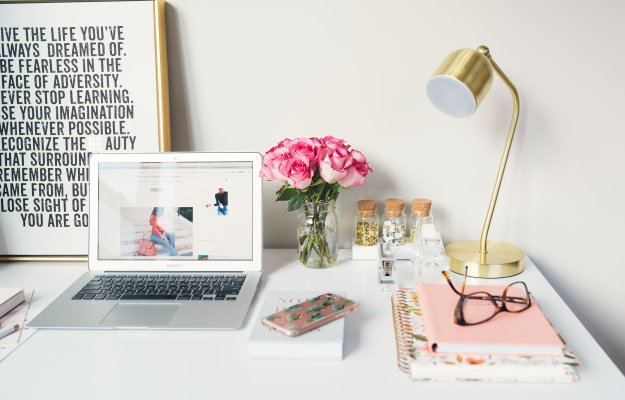 Multiplatform publishers at Meredith and 
Condé Nast hire for major marketing positions; Meredith promotes Lauren Iannotti to content direct position
The multiplatform publishers at Meredith and Condé Nast continue to make changes to their teams for maximum potency in the digital age. 
We begin today with Condé Nast and the hiring for a major marketing position. MediaPost reports, "Jim Norton, Condé Nast president of revenue and Chief Business Officer, is leaving the company to make way for Pamela Drucker Mann, who has been promoted from CMO to Chief Revenue and Marketing Officer of the publisher."
"She is the first woman to hold this position at Condé Nast and will oversee all ad sales and marketing efforts for the company's portfolio of 22 brands."
The articles continues with a look at Drucker Mann's previous work experience that will be significant to the success of the publication. "Drucker Mann was named CMO in 2017 after a successful six-year run at Condé Nast's Food Innovation Group (also known as FIG, which includes Bon Appétit and Epicurious), where she doubled revenue in five years. She formed FIG to jointly sell advertising for the brands."
We continue our look at staffing changes from multiplatform publishers by turning now to Meredith. MediaPost reports, "Alysia Borsa is now Meredith Corp.'s first Chief Marketing and Data Officer."
"In addition to her responsibilities as the executive vice president and Chief Data and Insights Officer, the new umbrella title means Borsa's role will expand to lead corporate marketing strategy, integrated marketing communications, first-party data strategy and management, and consumer- and advertiser-focused insights and analytics across all of Meredith's national media channels."
The article continues with a look at Borsa's previous work. "Prior to joining Meredith, Borsa was a management consultant at Accenture, product marketing lead at Comcast and product and business development executive at Nokia."
We stick with Meredith for our final story and look at the multiplatform publisher's hiring of Lauren Iannotti as the new editor-in-chief/content director for Meredith's Rachael Ray EveryDay magazine. Talking New Media reports, "In her new role, Iannotti will expand her responsibilities to manage editorial content and design of the magazine, published 10 times a year with a rate base of 1.7 million, as well as the www.rachaelraymag.com website. Most recently, Iannotti served as the Executive Editor of Rachael Ray Every Day magazine. She will report directly to Carey Witmer, EVP and Group Publisher of the Meredith Food Group."
"Prior to Meredith, Iannotti served as Executive Editor of Brides at Conde Nast, overseeing content and maintaining quality in the magazine and on digital, licensing, and marketing fronts. Her experience spans nearly 20 years editing features at Esquire, Marie Claire, O, The Oprah Magazine, and Glamour."
Multiplatform publishers need to find the best talent and utilize digital strategies for building, retaining, and monetizing their audiences for success. Do you need to enhance your multiplatform publication with time-tested blueprints used by successful publishers? If so, set up a time to chat with us. We have helped transform hundreds of publications for the digital environment and can help yours, too.