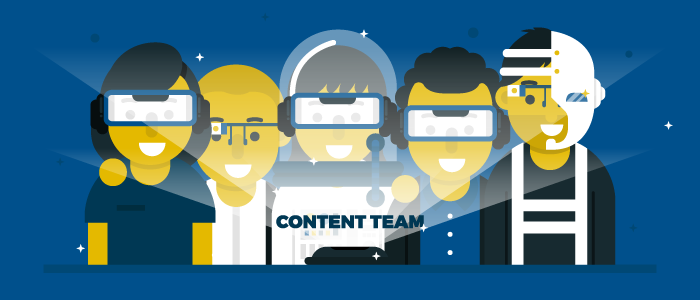 How do you usually promote a magazine? Subscription and newsstand sales are the keys to driving advertiser interest in print magazines, but how does that change in the digital world?
Blow-in cards. Social Media. Direct mail and email renewal series. Subscription agents. The list goes on for all the ways publishers promote print magazines.
Now what are you doing to promote your digital magazine? Do you know how to promote a digital magazine differently than your print magazine, or do you typically pair the offer together?
While we're big fans of bundling, there are unique methods for promoting a digital magazine as well, which can still upsell to a bundle for higher conversion rates.
How to promote a digital magazine through your website(s)
Portal Website
Portal Website: These websites are designed to drive traffic to your product, and if you sell a magazine, then it's designed to help you sell your magazine. In order to do this, its primary goal is to build your email list. The portal website is a best practice for Mequoda Systems, as we've watched them feed new subscribers into the system. Portal websites are built with SEO in mind and include conversion architecture to convert visitors into email subscribers so that you can promote your magazine subscription later on once they've gotten to know you and the reliability of your awesome content.
Magazine Website
Magazine Website: If you want to promote and sell magazines digitally, a magazine website is the type of website to focus on. Magazine websites must provide the functionality of viewing or downloading magazine content from it. These websites can be used to increase subscriptions, both in print and digitally.
Premium Collections
Collections: For publishers who have a lot of evergreen content, a savvy curator may choose to focus on creating collections around themes, and also take advantage of the depth of their library content to create collections that focus on coverage that is no longer part of the current magazine. Then, by promoting these special collections to their email list through Previews (more on that in a moment), they are able to attract new subscribers who want to view the premium content.  Read more about how to create Special Collections.
Freebies
Freebies: If for no other reason, you can create Freebies to build your email list, which can then in turn, sell your digital magazine later. Those who are interested in free digital products may very well be best-suited for your premium digital magazine.
How to promote a digital magazine through email
Email Newsletters
Email Newsletters: One of the best ways to stay top of mind with your audience is to publish daily editorial newsletters. If you're supplying an audience with valuable, usable content, they are more apt to spend money with you. Each email newsletter should be aligned with a paid premium product or subscription, providing the chance to monetize your free users. Publishing daily email newsletters is another Mequoda best practice. Typically, we suggest sharing snippets of several articles, with text ads for premium products or content between each snippet. See an example of the Food Gardening Daily newsletter.
Email Spotlights
Email Spotlights: Spotlights highlight a specific product or event, and are one place to promote your digital magazine. They are typically sent a few times per week, but you should keep one day per week in regular rotation to promote your magazine. These should be focused so that only one product is promoted per spotlight – your magazine. In this example, we're testing the $10 offer, and your spotlights are the best place to test offers and find out which ones convert best. Click to see a full example of this Email Spotlight.
Email Previews
Email Previews: Email previews highlight premium content in an editorial fashion so that the readers get enough out of it that they feel they have consumed something valuable, but are still wanting more. And to get more, they are directed to subscribe or to visit the premium articles which may have a paywall. Click for the full example of this Food Gardening Preview based on the Carrots Collection.
How to promote a digital magazine in social media
Set out to promote your magazine at least a few times a week. As a publisher, you're promoting plenty of content throughout the day, so the ratio of one promotional Tweet to eight or ten content Tweets is hugely balanced. If your website is set up to convert visitors into subscribers, you'll already be subtly promoting your digital magazine every time you promote a free article from your Portal anyway, so these more direct promotions are bonuses. And they don't always need to be about the full issue, try some of the methods below.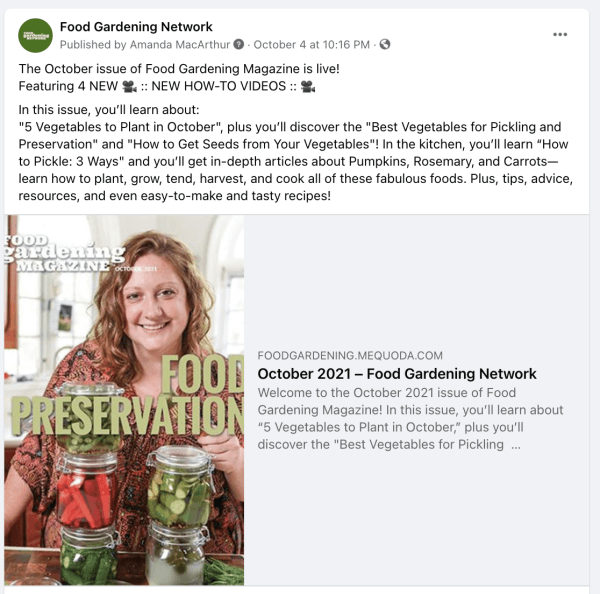 Use your metered paywall. If you have a metered paywall, promoting your digital magazine becomes easy, because you can promote your premium articles in new and creative ways. And since they'll get free access to the article (until they don't) you don't need to worry about click-baiting.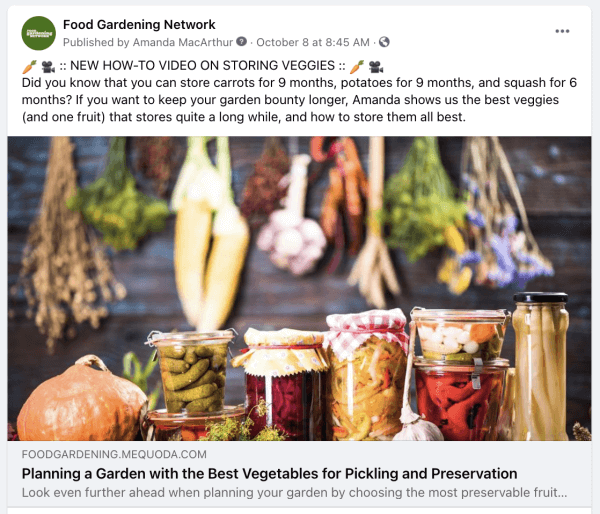 Use social ads to promote your most popular posts. On Facebook, Food Gardening Magazine has had tremendous success only boosting posts that are already showing to get organic viral attention. The social proof almost always guarantees that the money spent on boosting those posts will pay off. This post below garnered 1.2k shares for just $25.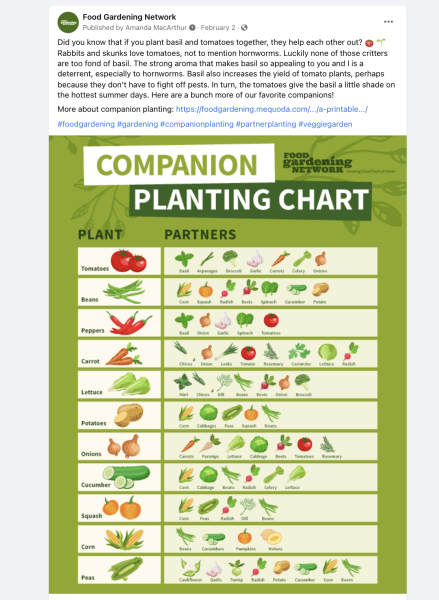 Align your email promotions with your social promotions. If you decide that promoting your magazine once a day is too much (it isn't, when it comes to Twitter), then go ahead and align it with your email promotions. If you send promotions for your magazine on Tuesdays and Thursdays, then set up Twitter or Facebook promotions for them as well.
Come up with new ways to promote your magazine. "Subscribe now!" is not the way to get subscribers, but you don't need to spend all day coming up with new Tweets and Facebook posts, either. Keep a spreadsheet where you'll save the ones you come up with, use UTM codes to track sales, and set up Goals in Google Analytics so you know which social posts perform best. Social media sales are easily the most poorly tracked sales out there.
Talk more about your archive – the major perk of becoming a digital subscriber
Subscription marketers must relearn and rethink how they promote content in the age of the Internet. Instead of promoting the next 12 issues, you can promote back issues, special collections, and categories of content that can span decades. This provides many, many options for launching a diverse marketing program. This type of marketing program empowers a content marketing frequency that would be unthinkable if you were only promoting the next 12 issues.
As we've mentioned in past articles, for the dozens of web libraries we manage, promoting past content often produces results that are double or triple the new order volume we see when promoting current or future issues. Once you see this reality, the foundation is quite simple given the depth of evergreen content that most special interest magazines and newsletters can access in their archives.
Do you have anything to add to this list? Are there any strategies you'd like to share? We'd love to hear them.