How to promote a digital magazine online, offline, and everywhere in between
How do you usually promote a magazine? Afterall, subscription and newsstand sales are the keys to driving advertiser interest, so what are you doing to promote your print magazine?
Blow-in cards. Social Media. Newsstands. Direct mail and email renewal series. Subscription agents. The list goes on.
Now what are you doing to promote your digital magazine? Do you know how to promote a digital magazine differently than your print magazine, or do you typically pair the offer together?
While we're big fans of bundling, there are unique methods for promoting a digital magazine.
How to promote a digital magazine through your website(s)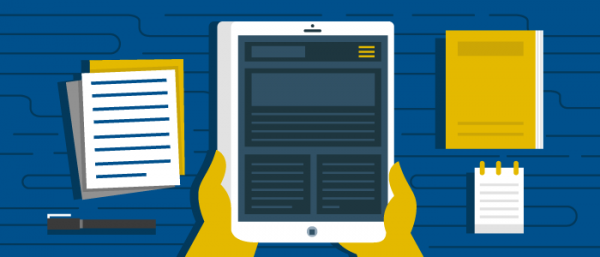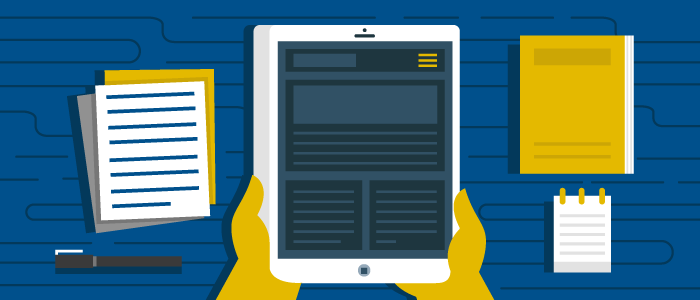 Portal Website: These websites are designed to drive traffic to your product, and if you sell a magazine, then it's designed to help you sell your magazine. In order to do this, its primary goal is to build your email list. The portal website is a best practice for Mequoda Systems, as we've watched them feed new subscribers into the system. Portal websites are built with SEO in mind and include conversion architecture to convert visitors into email subscribers so that you can promote your magazine subscription later on once they've gotten to know you and the reliability of your awesome content.
Magazine Website: If you want to promote and sell magazines digitally, a magazine website is the type of website to focus on. Magazine websites must provide the functionality of viewing or downloading magazine content from it. These websites can be used to increase subscriptions, both in print and digitally.
Store Website: There are various types of store websites, all of which provide the opportunity to purchase products, services or events. Some of these are cart-based, like Amazon, where many items can be purchased at once. Other cart websites allow for single purchases only. Either way, if you want to sell a magazine, you need a store to sell it in.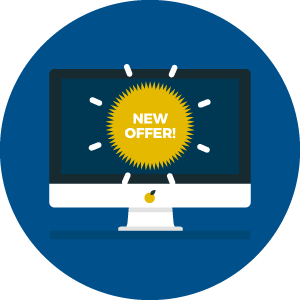 Email Newsletters: One of the best ways to stay top of mind with your audience is to publish daily editorial newsletters. If you're supplying an audience with valuable, usable content, they are more apt to spend money with you. Each email newsletter should be aligned with a paid premium product or subscription, providing the chance to monetize your free users. Publishing daily email newsletters is another Mequoda best practice.
Email Spotlights: Spotlights highlight a specific product or event, and are one place to promote your digital magazine. They are typically sent a few times per week, but you should keep one day per week in regular rotation to promote your magazine. These should be focused so that only one product is promoted per spotlight – your magazine.
Digital Newsstands: Start looking at the app store and digital newsstands as sales partners. They provide access to a growing audience of digital content consumers brought to life by products like tablets and smartphones. Of course, there are multiple digital newsstands to consider: You can publish to the Apple app store, as well as the Kindle Newsstand and the Newsstand on Google Play.
How to promote a digital magazine in the app store
Speaking of digital newsstands, this was one of my 2017 resolutions — get your digital magazine rating up! What's your current app rating in, say, the Apple app store? If it's anything less than five, it's time to get to work. Nobody wants to download an app with a poor rating, and if they can get past the rating, the first thing they'll read is reviews.
First, if there are any recurring complaints, consider it a trend and not user-error. Errors and not being able to access back issues are some of the most common complaints in the app store for magazines. We've also seen many complaints from users who are angered when the app is free, but you need to purchase issues. One remedy for this is to offer at least one free issue in your app with plenty of conversion architecture set up for them to convert into subscribers.
Remember, users hit "buy" all day long in the app store on everything from $0.99 cent fart apps to $99 dollar productivity apps. So subscribing to a digital magazine for $9.99 does not come with the same stigma in an app store as it does with a blow in card, or a long subscription form you need to fill out online. Giving out a free trial issue (not the current issue) is a great way to convert app downloaders into subscribers.
Once your app is up to par with the user's mental model, or what they expect to receive when they download, you should re-engage with users. Create a temporary push notification that asks them to rate the app, or an in-app pop-up. For free users, you could offer a free back issue that becomes available when they review, or new features to subscribers who review.
How to promote a digital magazine in social media
Set out to promote your magazine at least once a day. As a publisher, you're promoting plenty of content throughout the day, so the ratio of one promotional Tweet to eight or ten content Tweets is hugely balanced.
Align your email promotions with your social promotions. If you decide that promoting your magazine once a day is too much (it isn't, when it comes to Twitter), then go ahead and align it with your email promotions. If you send promotions for your magazine on Tuesdays and Thursdays, then set up Twitter or Facebook promotions for them as well.
Come up with new ways to promote your magazine. "Subscribe now!" is not the way to get subscribers, but you don't need to spend all day coming up with new Tweets and Facebook posts, either. Keep a spreadsheet where you'll save the ones you come up with, use UTM codes to track sales, and set up Goals in Google Analytics so you know which Tweets perform best. Social media sales are easily the most poorly tracked sales out there.
In this example, OK Magazine is featuring the cover of their magazine with their cover story online. OK! isn't giving away the whole feature story, simply excerpting from it and casually letting readers know that they can get the whole scoop if they pick up an issue on the newsstand or subscribe.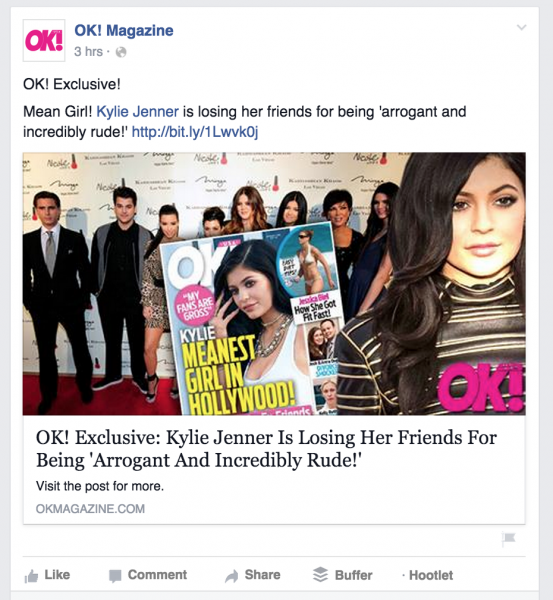 OK, I admit I Like Crochet has an advantage here – I mean, who wouldn't want to make such a neat cowl, right? That's like asking if you want pancakes for breakfast. Like this cowl? Great. Drool over it a little, and then subscribe to the magazine so you can make it! By clicking the Facebook post you're lead to a page that asks you to register.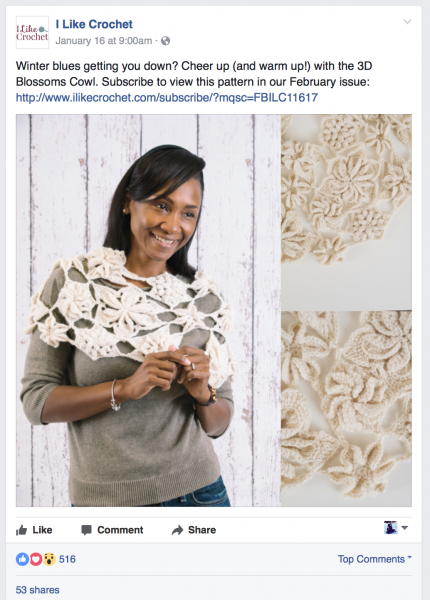 If you browse Cosmo's Facebook page, you'll see countless blogs and articles that are mainly targeting young women. With all of their posts, the Facebook commentary that introduces the article is always something quirky and carefree. If you look at Cosmo UK's Facebook page, you'll see that they promote the monthly issue as their featured image, and the cover model as their featured header image. It's a subtle approach to promoting the latest issue, but it sticks!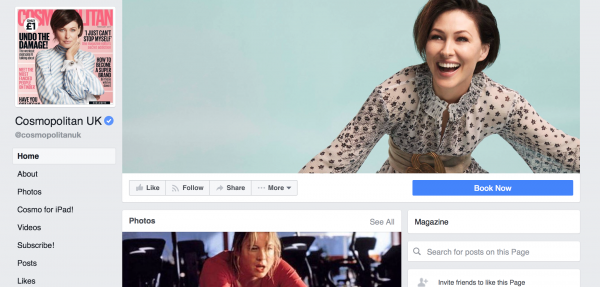 Men's Health a similar strategy, although they've given just a little more room to the cover by featuring it in the header, instead of the square cropped box for the logo.

The very best way to promote a digital magazine (a must!)
All of the above advice will help you sell your digital magazine. But one big piece of advice is this: You should have at the very least a free or sample issue in your app. "Free" magazine apps that have no actual free content are something consumers hate with the heat of a thousand flaming suns. And in that free content, you should lose no opportunity to sell subscriptions and single issues. In fact, a free app with a free issue to peruse is one of the best ways to convert visitors into subscribers through the app store and newsstands.
Do you have anything to add to this list? Are there any strategies you'd like to share? We'd love to hear them.