Increase clicks and revenue by testing out these six different email templates
One feature of using a publishing and marketing system like the Mequoda System is that you get access to templates that can help you develop your business based on best practices. For us, these best practices are a composite of the 110+ different Mequoda Systems we've built, and based on the analytics and a/b tests that we and our clients have run over the past ten years.
Based on these best practices, we've learned a lot about what works and what doesn't work. However, every best practice doesn't apply to every publisher, which is why when it comes to our email templates, we're offering up the templates that have proven to have the highest click-through and conversion rates. What you do with them, is up to you!
1. Single Topic Email Template
We've discovered that the best performing email newsletters — those with the highest value, as measured by producing the highest revenue per thousand — reflect a total alignment between the subject line, headline, subhead, body copy, embedded text ads, display ads, and the featured product. We believe in single-topic email newsletters in which every component is aligned around the same theme.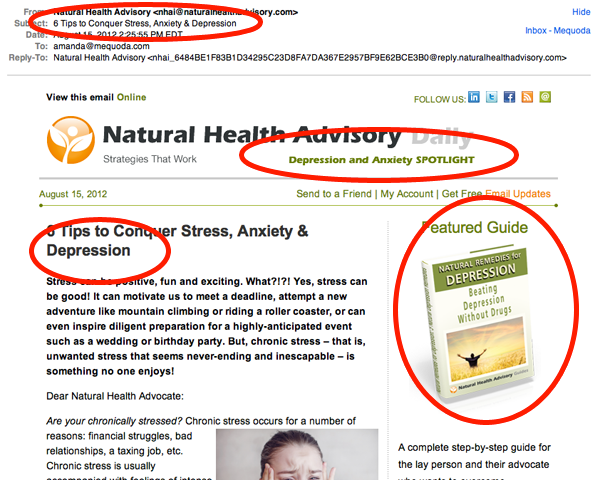 A snippet email template is useful when a publisher posts more than one article per day and does not segment their email list where they only send out emails to subscribers who sign up for certain content topics. This template also tends to get a higher CTR (click through rate) since you're only teasing the reader with a sample of the content. The Mequoda email template is a snippet template, however, we've created a "snippet" for each of our Intensive sessions, so that we can align the featured article with a session at our upcoming Intensive to create more of that product alignment that is so prominent in the Single Topic email template. We also featured a related free handbook at the top.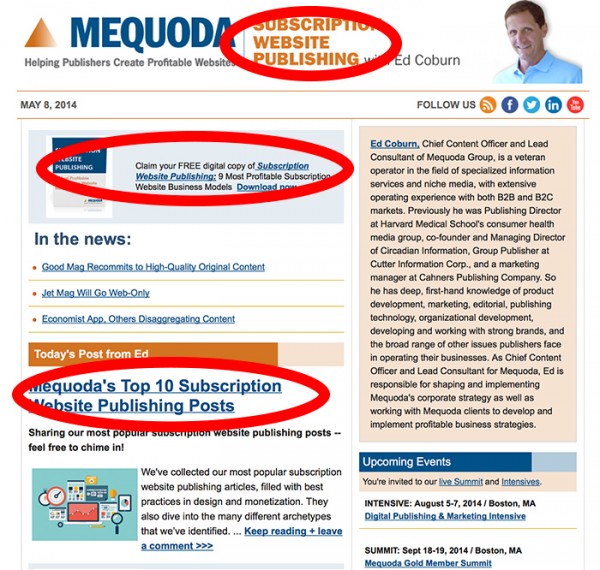 [text_ad]
3. Circ-Builder Email Template
The circ-builder was developed to boost email circulation through word of mouth while retaining your loyal email subscribers. You promote a freemium, which offers substance to your email subscribers, and in return, they forward it to their colleagues and friends. The recipients of that forward will arrive at the landing page for your freemium, and if all goes well, they'll sign up for the freemium and your email list.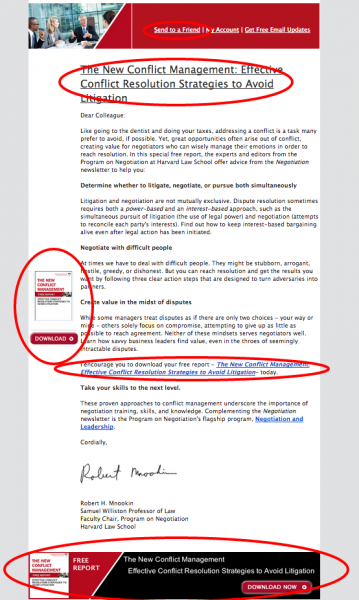 Product-driven publishers can happily keep readers in their emails, reading the full body of content, with text ads for products intertwined with the copy. Ad-driven publishers are paid for impressions, so their goal is to get readers out of the email and back to the website. In reality, they're making money from the sponsors in the email, and also from the sponsors on the site. In some cases, their advertisers sponsor both. Our client Bayou City is using the hugely profitable SEA advertising method to sell exclusive sponsorship of entire emails.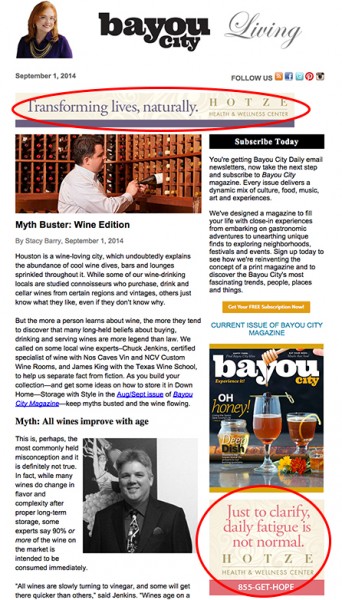 At Mequoda, we call any promotional email that features a single product a Spotlight. The idea behind this email is that the publisher is shining a spotlight on one product instead of trying to sell a bunch of things at one time.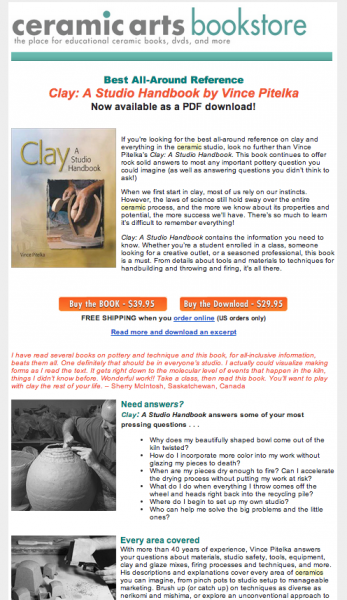 6. Week In Review Email Template
According to Harvard Business Review, the average worker receives 11,680 emails per year. It's for this reason that people unsubscribe to email newsletters that no longer serve them. The best way to keep subscribers on a list they would otherwise unsubscribe from is to offer them an opportunity to receive less email, delivered at a lower frequency. This is where the weekly email newsletter template comes in, sometimes called a week in review. Our client Nutrition Action publishes Monday through Saturday and sends this week in review on Sundays.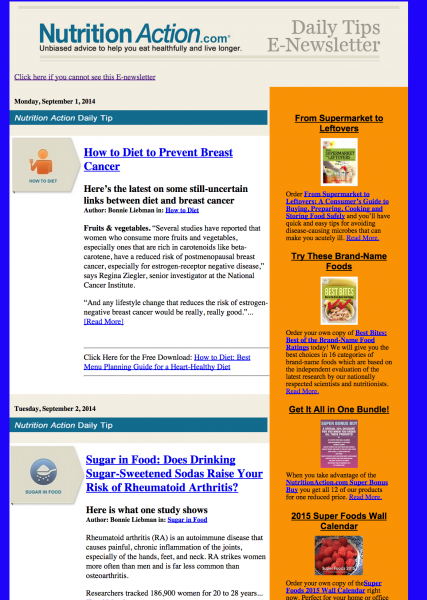 If you're wondering how a publisher might use these templates, be assured that most publishers only use three or four of these templates at a time.
At Mequoda, we send a Snippet email Monday through Thursday to our daily subscriber list. On Tuesdays and/or Thursdays we send a Spotlight email to our promotional list. On Fridays, we send a Circ-Builder to our promotional list in the morning and a Week in Review to our week in review list later in the day.
If you've developed an email template that has been working gangbusters for your organization, please let me know! I'd love to test it out!