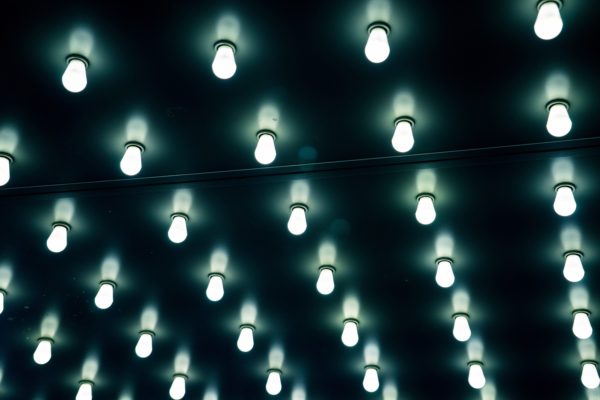 Multiplatform publishers at Bonnier, Harpers Bazaar, and Atlantic Media source fresh talent for top roles
The multiplatform and digital publishing industry experiences a lot of professionals on the move due to the high level of change that exists consistently within it. Today we're reporting on stories of multiplatform publishers and editors who are stepping into new roles.
Consumers are telling us loud and clear what they want—are you listening? Download a copy of our 2018 Mequoda Magazine Consumer Study for FREE, to find out how you can improve your digital magazine rapport with subscribers.
We begin with Bonnier and its new editor-in-chief for the magazine Marlin. MediaPost reports, "Bonnier Corp. has named Sam White editor-in-chief of its big-game offshore fishing magazine Marlin."
"White has worked at Marlin since 2015 and has served as interim editor since November 2017. He succeeds Andrew Cox, who left the company last June to pursue a "new opportunity," according to a Bonnier spokesperson."
Even though this hiring may lead the publication in a positive direction, the article continues with a look at the corporation's recent round of layoffs. "Last month, Bonnier announced it will shutter the print editions of five magazines and laid off 70 people — about 17% of its workforce from its U.S. group."
Our next story highlights the hiring of a new editor-at-large for Harper's Bazaar. WWD reports, "Deborah Needleman has signed on as editor at large at Harper's Bazaar. Editor in chief Glenda Bailey revealed the hire to her staff on Thursday afternoon."
The article continues with a look at the focus for Needleman at the publication. "In her role as editor at large, Needleman will be responsible for contributing story ideas and report directly to Bailey. Separately, she has a new column in her old magazine T, called "Material Culture," where she highlights a single craft and the culture surrounding it. For her inaugural installment, which went online on Thursday, Needleman focused on basket weaving."
"Needleman left T: The New York Times Magazine in November 2016 after four years as editor in chief. Prior to that, she had been the editor in chief of the now-shuttered Domino and WSJ."
Our final story of the day visits multiplatform publishers at Atlantic Media and its new associate publisher for Route Fifty. Publishers Daily reports, "Alex Treadway is making his return to Atlantic Media."
"He has been named associate publisher for Route Fifty, a digital business-to-government publication and events site covering state, county and city governments. It is part of Atlantic Media's Government Executive Media Group."
"Treadway, reporting to Hilery Sirpis, Route Fifty's publisher, is charged with business development cross-platform: digital, research and events."
The article concludes with a look at Treadway's publishing career. "He also spent several years at The Washington Post as vice president, leadership sales. His first tenure with Atlantic Media was 1999-2009, when he was managing director for strategic client services at National Journal."
If you're interested in supercharging your subscription marketing and publishing efforts, consider outsourcing those critical programs to Mequoda Systems where you benefit from our deep experience, robust test programs and high-octane team of subscription marketing and publishing professionals. Call Julie at (866) 713-1005 to schedule a free consultation with a member of our team to discuss your business needs and opportunities. Or schedule a no obligation consultation online