The evolution of a webmaster job description continues in the digital age
Five years ago, apps and responsive website design weren't even on the radar of a webmaster. Ten years ago, website analytics weren't as dynamic. The idea of setting up "goals" and "funnels" made you think of soccer games and changing your oil rather than ROI and data.
For some companies, a webmaster is an internal employee that handles the required job duties, and works as part of a multiplatform publishing team. Other companies, in the hopes of keeping internal staffing minimal, hire webmasters on a contract basis to maintain their website.
Regardless of how a company approaches the position, a webmaster is needed to monitor a website to assure it stays online, functions without flaw and assures users a rich online experience.
In some situations, the components of a webmaster's job can be delegated to multiple people to ensure efficiency. At Mequoda we have systems directors who manage dozens of websites, and with that, more than a dozen webmasters / developers who work for them. Just like any other role, the webmaster job description continues to grow with its environment and is always adapting to many roles for an organization.
When the webmaster's job is delegated to multiple people as mentioned above, a systems director, like the ones we have at Mequoda, serves as the primary point person. If that individual is working with multiple clients, technical and interface projects can become the responsibility of additional designers and developers.
The elements of a webmaster job description listed below help bring context to the role. If you are looking to hire a full-time webmaster, or begin a contractual relationship with one, the following requirements should  be included in your job description. Additional components may be added, depending on the needs of your organization.
Webmaster Job Description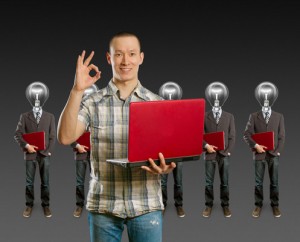 Webmaster job description element #1: Maintain an inventory of advertisements and manage the ad server software.
As many online businesses are running advertisements, webmasters often times maintain these ads and set parameters for them within the site's architecture.
Webmaster job description element #2: Debug issues that arise with the performance of the website.
This task is incredibly important when e-commerce and member retention is involved with a site. If bugs aren't addressed as quickly as possible, revenue and conversions will be lost.
Webmaster job description element #3: Interface for performance issues.
Webmasters need to be the liaison between IT partners and your company. They will be the ones who address issues with your hosting company or email service provider. Maintaining a strong relationship with these partners will allow your webmaster to tweak hardware to avoid downtime.
Webmaster job description element #4: Troubleshoot the site.
This involves areas including content, links, order flows, registration flows and transaction logs. If problems arise with these areas of the site, the webmaster will make corrections directly or delegate the task to other members of the IT department.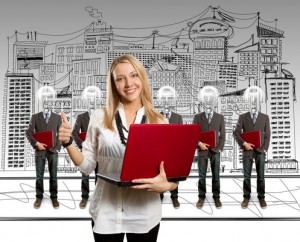 Webmaster job description element #5: Review statistics and monitor analytics.
In addition to making sure everything is functioning properly on the website, a webmaster provides analysis of the website's business health and creates conversion paths so that the marketing team can monitor their efforts.
Webmaster job description element #6: Maintain responsive design.
Stay up to date on the web's latest technologies and make sure the site and its products are always mobile-friendly and multi-platform ready.
Webmaster job description element #7: Plan for future changes to the website.
Beyond the focus of day-to-day activities, the improvement of the website as a whole is a necessary consideration for webmasters. As the Internet evolves, the webmaster's job is to stay current with software and hardware that can improve the success of an online business.
Do you have the technical aspects of your website working towards your organization's vision?
This post was originally published in 2011 and is continually updated.