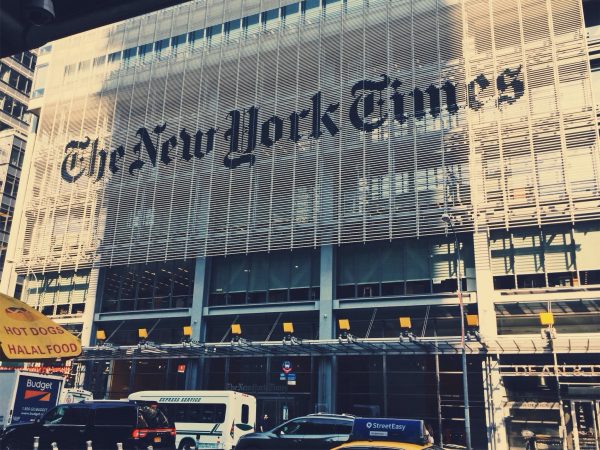 The value of digital magazine apps; New York Media uses its magazine to further its digital empire; Trusted Media Brands hires new VP
Digital magazine evolution involves a variety of components, including the distribution of content and the magazine product itself. Today we're looking at organizations that are putting more emphasis on digital reach and digital magazine effectiveness.
We begin with a story on digital magazines, both free and paid, and how they work together. The article starts with a look at The New York Times' digital magazine apps. Publishing Executive reports, "One of the key contributions to The New York Times' paid content success is its complementary apps. Of the almost 140,000 new digital-only subscribers the paper posted in Q1 2018, 40,000 were said to have come for cooking and crossword apps."
[text_ad]
"Back in 2016 The Times and Sunday Times invested in a redesign of their mobile apps, moving to three daily editions and away from the rolling news used by most other news publishers online. That shift has been credited with bringing a 15% increase in subscribers over two years."
The article continues with a look at another digital magazine app from The Economist, saying "The Economist has announced an app upgrade for paying subscribers, and again it's about improving user experience for paying customers. The first update to its mobile app since it launched on the iPad in 2010 took 10 developers nine months to build and introduces a "Daily Picks" section that helps readers discover content. The curated list is the first thing people see when they open the app and it draws in content from The Economist Weekly edition, Economist.com and Espresso, The Economist's daily short-takes app."
Our next story looks at New York Media's process for developing its digital presence. Forbes reports, "In the last decade, New York Media, the parent company of New York magazine, has aggressively expanded its digital offerings, adding six topic-oriented sites that have carved out their own space as standalone brands, built on the 50-year-old legacy of one of the most successful print magazines of all time."
"In some ways, that legacy of excellence has allowed the brand to aggressively redefine itself in the last decade, with the creation of the vertical websites, including The Cut, a style-and-culture site for women; Grub Street, a food site; Select/All, which covers technology; The Strategist, a shopping and commerce site; and Vulture, which covers culture and entertainment. NYmag.com serves as a portal, hosting Daily Intelligencer (covering news and politics), The Strategist, and Select All on its URL, in addition to restaurant listings and other service content such as travel."
The article continues with results from this digital focus. "The payoff has been significant. In the month of May 2018, more than 50 million people visited those websites, according to Daniel Hallac, chief product officer for New York Media—an increase of 77% from May 2017."
Finally, we look at Trusted Media Brands, which has appointed a new VP of Revenue Operations to assist in digital growth. MediaPost reports, "Larry Mlawski has been appointed to the role of Vice President of Revenue Operations at Trusted Media Brands starting July 3."
Zach Friedman, chief revenue officer at Trusted Media Brands stated that Mlawski's role in digital expansion "reflects the company's incredible growth and momentum in the marketplace."
The article continues with some relevant stats. "Trusted Media Brands' digital properties increased its audience in May by 25.6%, compared to the same period last year."
Do you want to expand your digital magazine publishing? If you'd like to discuss how we can grow your audience, revenue and profits, please reach out to schedule a no obligation chat with a member of our marketing services team.