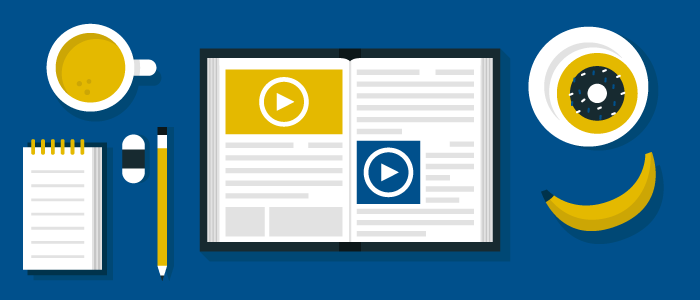 Multiplatform publishing involves a wide range of strategies, and unfortunately, some of those can be hacked
We've seen some interesting and unfortunate develops in the digital realm recently, including hacking and fake news.
We begin by looking at some recent data from eMarketer on the use of video in content marketing efforts. "According to the survey, a majority of the respondents said they are upping spending at least somewhat for their video marketing this year. But the levels were down from 2015."
The article continues to discuss the survey's data. "Although the use of video content marketing is widespread and growing, marketers still struggle to measure its effectiveness. Nearly half of the respondents of the Demand Metric/Vidyard survey said that ROI is improving but a quarter said they don't know what the returns are."
There appears to be waning optimism regarding the effectiveness of video content marketing for some. Keep this in mind as we make our way to our next story, which discusses online ad fraud. The Wall Street Journal reports, "An ad-fraud-detection firm claims that a Russian hacking operation has been defrauding online advertisers in the U.S. of more than $3 million a day.
"According to White Ops, the Methbot operation has used hundreds of servers in the U.S. and the Netherlands to create nonhuman or "bot" traffic, and directed that traffic to load webpages featuring video ads from major advertisers, mostly ones based in the U.S."
The article continues by sharing how this negatively impacts advertisers. "Nonhuman traffic is bad news for advertisers because it can result in them wasting money on ads that are shown to computer programs, instead of real people capable of purchasing their products or services. Owing to the complicated automated advertising systems now commonplace in online media, it is often difficult for marketers to know exactly what they are buying."
Of course, it's not always hacks that makes advertising work poorly. Facebook and Twitter have been dealing with glitches in their advertising. MediaPost has the story. "Due to a software glitch, Twitter just admitted to overstating the frequency with which video ads are viewed on Android devices.
""We discovered a technical error due to a Twitter product update to Android clients that affected some video ad campaigns from November 7 to December 12," the company reported on Friday. "The issue has been fixed, but we wanted to share more details on what the impact was to our advertising partners," Twitter said."
Facebook saw glitches, too. "In addition, "we misallocated the extra reactions per user that happened during the live broadcast to the 'Reactions from Shares of Post' section," the spokeswoman said."
It's important to stay vigilant in advertising accuracy and consistency with the possibility of advertising glitches, fake advertisers and fake information. As multiplatform publishers it's necessary to recognize when these problems arise and deal with them as soon as possible, or major problems can come from them.