Digital content marketing systems are replacing other marketing strategies at a pace never before seen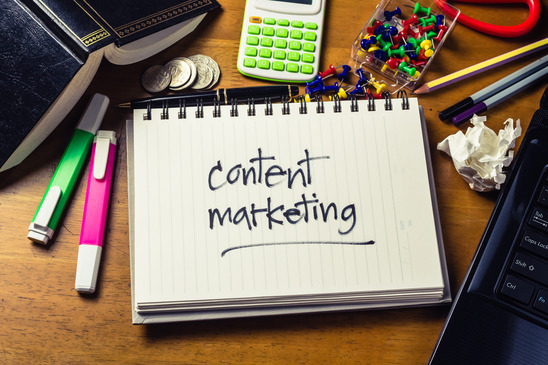 In the second decade of the 21st century, the online publishing environment is not only changing dramatically, it's changing at a faster rate than we ever could have anticipated.
In a mere 20+ years, since the dawn of the commercial Internet, we've experienced a genuine paradigm shift in content marketing. That's because magazines, newsletters, books, audio and video content now can be digitized and delivered online, as well as marketed on websites and via email.
This fundamental change has had profound economic consequences.
Who could have ever predicted back then, that the most successful strategy for making money online would have publishers recycling and reusing their premium editorial content and making it available for free?
Successful publishers have learned and mastered an entirely different business model that requires them to give away up to 80 percent of their content — a concept that was previously unimaginable.
[text_ad]
Now it has become a predictably efficient routine to sell information products by permitting potential consumers to sample a virtual smorgasbord of free digital content. Publishers and content marketers literally give away their stores with the confidence that eventually, a number of these users will convert to paying customers for premium content and experiences. That's where the profits are made.
As I have often said, we did not invent the Mequoda Method, we discovered and codified it after modeling the most successful online publishing pioneers. We continually revise aspects of the Mequoda Method, as we respond to new media platforms, such as those created by digital magazines, social media and beyond.
But even while we are alert to and welcome making frequent refinements, this we know for certain: The Mequoda Method, when practiced with consistency, patience, and attention to detail, succeeds as a business model for publishers who are marketing content. Many of the forward-looking publishers who have embraced the Mequoda Method have created multi-million dollar, multiplatform businesses from their previously print-only publishing enterprises.
The most financially successful, special-interest Internet publishing companies all follow the Mequoda Method — which includes a content marketing strategy specifically meant for publishers. This combo of best practices support and strengthen each other, and are repeated over and over for maximum success. A successful content marketing system starts with understanding the key points of audience development, building a portal that supports your business model, creating and recycling content, using that content to build email lists, and then promoting it most effectively across mediums.
But in order to accomplish all of the above, we require a multiplatform website. I dare you to try doing it yourself, but you'll need at least one online content producer by your side, and you may need many, many more. Hire a good multi-platform publishing team. We build Mequoda Systems for our multi-platform clients, so we're happy to take the load off of system development.
Speaking of system development, before embarking on any design, we create business plans for our hand-selected Strategic Planning clients that include the following components, which we refer to as CAROTME:
Content Strategy
Audience Strategy
Revenue Strategy
Organizational Strategy
Technology Strategy
Measurement Strategy
Economic Strategy
Once the business plan and Mequoda System has been green-lighted, we design the Mequoda System. Don't launch a multi-platform website without creating your own version of CAROTME (or working with us to do it!). This is usually how it goes.
Whether you're launching a new media property or managing an existing media brand, a solid content marketing strategy can help turn a special-interest magazine, newsletter, book, website, blog, forum, TV show, podcast or newspaper column into a multi-million dollar multiplatform media empire.
This article was originally published in 2010 and has been rewritten for 2015.