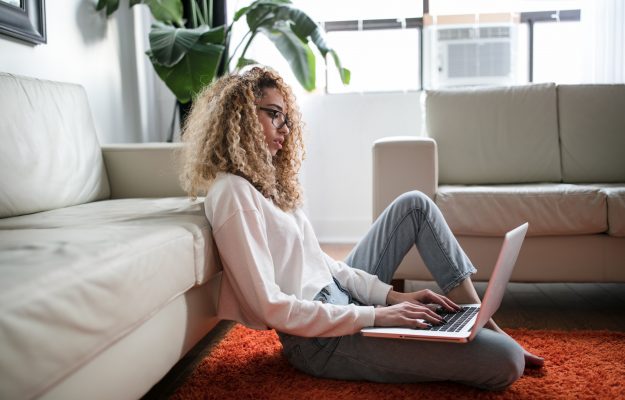 Exploring online publishing strategies at Newsweek, The Week, and assorted B2B publishers; plus, mergers & acquisitions
Online publishing strategies have grown exponentially since digital magazines have transformed the industry. It is, after all multiplatform strategy, and media companies are wise to maximize as many channels as they can, from video to white papers to podcasts to events to the online magazine library.
FolioMag.com posted a set of interesting stories recently about a couple of those, and how they're impacting the industry. Let's jump right in!
Audience Engagement Up at Newsweek, Elsewhere, With New Online Publishing Strategies
Newsweek is taking a different approach to digital video, and it's paying dividends, FolioMag.com reports.
"As audiences continue to migrate from TV and the printed page to digital media, where video is becoming more dominant than ever before, [Shaminder] Dulai knew there had to be a better way to take advantage of the web's potential as a storytelling medium. That's where Verse, a new service that provides publishers with the ability to create interactive, video-driven multimedia experiences, came in," Greg Dool writes.
"For its part, the Verse team – led by co-founders Antonio Bolfo and Michael Lanza – aims to position the platform as a low-cost, time-saving solution that can help publishers embrace rising demand for both video content and brand storytelling. Encoded in 24 different formats and counting, Verse is meant to be a turn-key solution compatible with current in-house technologies at publishers and agencies alike and offering a full analytics dashboard. Fresh out of beta-testing as of July, the platform has already found clients in The Atlantic, The New Yorker, Outside, The Washington Post, The North Face, and even the National Park Service. Given Verse's astronomical engagement rates – 63 percent, on average, according to the company – it's no surprise that publishers and brands are taking notice."
The Week's Magazine Events Emerge as Multiplatform Media Tactic
The Week Live is bringing content to life, FolioMag.com reports.
[text_ad]
"The Week is getting a taste of live events. Sunday, the small, punchy news digest launched its three-part event series, The Week Live, with a high-brow live cooking class and meal at the Michelin star restaurant Bâtard. With only 400 spots, and a cost of $425 for an all-access pass, The Week Live isn't built for market saturation. Instead, it's the wave of a hand to advertisers and potential readers who don't yet see the brand as a place to go for curated, tasteful cultural news," Becky Peterson writes.
"It's the live embodiment of a print magazine: recipes, restaurant reviews, and interviews with theater and Hollywood stars — brought away from the privileged world of the journalist, and made tangible for the magazine's audience. While the team intends to make such events a fixture, Tara Mitchell, VP of marketing, says the current revenues will not significantly impact the company's bottom line. And despite industry trends to the contrary, Frumin says the events are an addition to the magazine, not a supplement."
Mergers & Acquisitions Fueled by Publisher Events, Digital Content
Predictions about B2B publishers are all over the map, but one thing's for certain: The business of business is benefiting from live events and digital transitions, FolioMag.com reports.
"As a relatively stable and inherently diversified revenue source, seemingly immune to many of the challenges facing print and digital publishing, conferences and trade shows are luring an increasing number of outside investors to the industry, particularly private equity firms," Dool writes.
"Perhaps most active has been The Wicks Group, majority shareholder of Argyle Executive Forum, which purchased Innovation Enterprise in May. The haul included CFO Publishing and its 30-year-old flagship, CFO Magazine, but the real jewel in the transaction was Innovation Enterprise's 122 live events around the world. Just days earlier, Wicks had acquired Bisnow and its massive event business for over $50 million. Not everyone sees conferences and trade shows as the industry's sole saving grace. Following the acquisitions, Wicks sold off Northstar Travel Group to another private equity firm, Wasserstein Partners, which also owns Penton and ALM Media. Announcing the sale, Northstar CEO Thomas Kemp touted his company's diverse but integrated channels."
Which online publishing strategies are playing for you, and which aren't? Let us know in the comments!
To read more about online publishing strategies and other industry news, visit FolioMag.com.