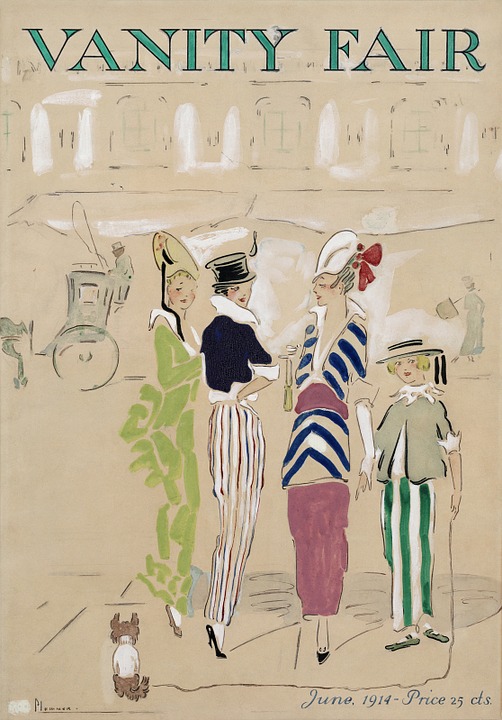 New changes come to Vanity Fair's subscription website paywall options; Playboy launches a new website and a new membership program with it; Subscribe with Google is a new subscription tool launched by the search giant
News from subscription website publishers are focusing on enhancements of subscription offerings and tools, with the intention of turning more casual audience members into paying supporters.
We begin today with Vanity Fair and its new paywall. Digiday reports, "Vanity Fair is joining the parade of publications at parent Condé Nast and elsewhere that are putting their digital content behind paywalls as ad revenue becomes harder to come by, although at a low price point."
The article continues with how this new subscription website offering works. "After people read their fourth article in a month, they'll be required to subscribe for $19.99 a year for either digital-only or print plus digital. (Video and slideshows will be exempt from the paywall.) To sweeten the offer, Vanity Fair also is rolling out a searchable archive of its articles, a subscriber-only newsletter and even considering giving subscribers access to its writers and editors."
Publishers turn to subscription websites because they see the value in revenue generation. Of course, creating proper groundwork for the project is always important, as the article points out. "Mike Hogan, digital director of Vanity Fair, said the paywall conversation started a few years ago when it became clear that chasing advertising through flyby traffic was a bad long-term business model and not very Vanity Fair-ish, anyway. The magazine laid the groundwork for the paywall, improving the user experience on the site, hiring big-name reporters and emphasizing analysis and original reporting of the sort that people are willing to pay for. In the past year, the site's traffic has grown 22 percent to 21 million total monthly unique visitors in March, according to comScore."
We move to Playboy, which has launched a new website, and with it, a membership opportunity. MediaPost reports, "Playboy unveiled a new website that taps into the exclusive reputation of its Playboy Club, creating an online iteration of its real life counterpart."
"As part of the new website rollout, all site visitors are required to register. They can become a Playboy Club member for access to exclusive content and events."
The new membership options offers a variety of multiplatform substance, including new video series, access to live events, and product pre-sales. "Membership includes access to events like the Midsummer Night's Dream party and premium access to the 40th annual Playboy Jazz Festival hosted at the Hollywood Bowl."
Our last story looks at the launch of a subscription website tool being released by Google called Subscribe with Google. News & Tech reports, "McClatchy has rolled out a new subscription tool developed in a collaboration with Google, the company announced. Subscribe with Google "offers a frictionless way to purchase a subscription to any and all of McClatchy's 30 local news sites," the company says."
The article continues with some of the specs associated with Subscribe with Google. "Publishers retain 85 percent to 95 percent of the revenue with an initial subscription purchase through Google, according to Bloomberg."
"When a Google user hits a paywall on any McClatchy news site, a subscription box will offer the option to subscribe directly with the local publisher, or with Google."
Do you need to enhance your subscription website? If you'd like to discuss how we can help you increase your audience, revenue and profits, please reach out to schedule a no obligation chat with a member of our consulting team.