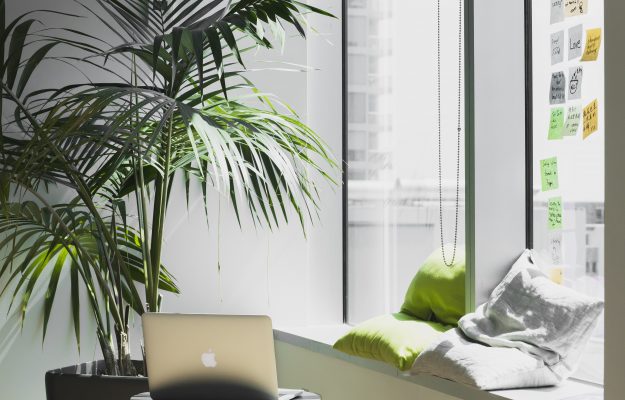 It has been reported that the average time a recipient spends reading an email is 13.4 seconds. If this average sounds familiar, you should develop a way to maximize your email's ability to connect with your audience, whether you're a B2B or B2C email publisher.
Email design best practices don't have a habit of changing as quickly as other design best practices. We try to design as minimally as possible in order to comply with every email client and mobile preference. Still, there are more than just aesthetic best practices when it comes to sending an email.
We've been watching email marketing and statistic reports for a decade and while open and click-through rates used to decline year-over-year, for the last few years we've seen bounce rates, unsubscribe rates, and complaint rates all decline, too (that's a good thing!). Even more impressive, gross open rates, click-through rates, and clicks per clicker all increased! Basically, everything we want to see increase has increased and everything we want to see decrease has decreased.
[text_ad]
Email is dead? Not for the publishing industry.
Is your deliverability poor? Decrease your use of large-sized images, remove spam words from your subject lines and put white-list requests in every one of your messages. Clean your lists every six months and remove anyone who hasn't opened or clicked within that time frame. Your delivery rates and open rates should improve if you haven't done this in a while.
Do you have a low open rate? Then your sender address needs to be more recognizable, your subject lines need to be more arresting or you have to provide better content. If people are not anticipating good content when they open your email, then eventually they won't open it at all.
Are people opening your email but declining to visit your website (low click-through rate)? Then you may want to create more incentives to click through or possibly add more links to your landing pages in the message.
For more ways to increase these numbers this year, next year and beyond, follow these email design best practices.
Email design best practices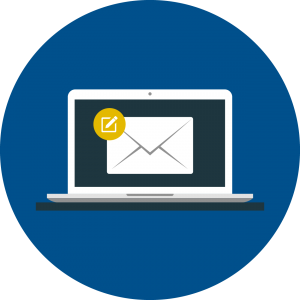 1. Establish a theme – If you're utilizing a snippet-based email template, you might consider a theme for each issue. Doing so may increase the likelihood of getting all the individual articles read. In our email newsletters, the overall theme is based on the content of the feature article. Each corresponding article is then related in some manner.
2. Include links to your social media profiles – Encourage signups to alternate lists just in case they decide to unsubscribe from your email lists later on down the road. In a mobile-first email template, putting your social icons in the footer works well.
3. Optimize your "from line" – The from line of an email newsletter should clearly identify the sender and be quickly recognizable to the recipient. Studies have shown that when viewing their inbox, readers start by looking at the from line; engaging readers here has been shown to increase open rates.
4. Use your subject line to talk about what's inside – The subject line should be engaging and benefit-oriented, and talk about the content of this issue of the email newsletter. The key message in the subject line should be first; subject lines are often truncated. When writing subject lines, be sure not to sound "spammy" by avoiding over-the-top claims and language favored by less reputable emailers.
5. Write the shortest subject lines you can … or not – Subject lines get truncated at all different lengths, but the shortest is on mobile. Android truncates at 24 characters and Apple truncates at 31. A study from Informz provided data saying shorter email subject lines performed the best. These include email subject lines that were 10 characters or fewer. After the email subject lines of 10 or fewer characters, email subject lines of 50-59 characters in length were the second most popular. I've seen other studies that long subject lines work great too … so maybe test both. The long ones might get cut off and might actually be more clickable because they're cut off.
6. Use the top 2″-4″ to give away enough information for the user to make a decision – A company logo in the preview pane that's instantly recognizable to readers is important; a strong benefit-oriented headline or newsletter title helps as well. Image blocking (which is getting more prevalent) makes it important to include a link to view the email online in case images aren't visible. Also good—making sure that the key messages of the preview pane get delivered even if the images aren't visible.
7. Use a table of contents if you have a lot to cover – Some publishers choose to add a table of contents box into their preview pane. The table of contents should include links so that the reader can "jump" directly to the item in the newsletter or to the website with the full story.
8. Give all of your content enough room to breathe – The email newsletter can use images to support the content and business goals, but not overuse them. It should be easy to skim, with short paragraphs, bullet points and ample white space.
[text_ad]
9. Engage readers so they don't stop at your newsletter – The email newsletter should provide benefit-oriented content that engages the reader. It should promote two-way communication and community-building with things like comments, surveys, polls, links to discussion boards and ways to provide feedback to/communicate with the editor(s).
10. Keep the length manageable – There should be a balance between editorial and promotional content—60%/40% is the rule.
11. Know the business goal before you send every newsletter – Every email newsletter should have a reason for being: its business goal. The content of the email newsletter should reflect and support this. You should be able to clearly justify and defend the business purpose behind every email you send and every item in these emails.
12. Follow CAN-SPAM rules – Readers have come to expect to find certain information in the footer of an email newsletter. Some of it, like a way to unsubscribe, is required by CAN-SPAM regulations (assuming the email's purpose is promotional, not transactional). Other information is just best practice, like including a link to a subscription. Also note that there are Canadian anti-spam laws.
13. Tell subscribers your schedule – Make sure that the frequency of the send and the content are consistent with what subscribers were told when they signed up.
14. Encourage sharing – Ask readers to share your email newsletter with their friends and colleagues. Provide those who receive a forwarded issue an easy way to sign-up themselves.
15. Keep eyes on the left side – Data from eye-tracking marketers have shown that the left side of the screen is the main focus of email readers. Therefore, the left side should be where your email images are placed (and maybe your ads too!). In responsively designed emails, this does not mean a left-column design, it simply means images are left aligned.
16. Discover your best delivery times – To first make sure you're getting the best delivery rate, ask readers to "whitelist" you by adding your newsletter's from address to their address book. Then conduct tests by scheduling your emails on different days and times to discover which delivery time works best. The timing of your delivery can also make or break your ability to reach readers. The email newsletter should be sent at regular intervals and delivered at an appropriate day/time.
17. Don't hide the unsubscribe button – Not only is it against CAN-SPAM regulations to omit your unsubscribe button, but making the button prominent actually makes subscribers feel more secure. It also keeps people from hitting the "spam" button and getting you blacklisted from important email domains.
18. Link to an HTML version – A web version of your email newsletter is good for two reasons. The most obvious reason is that some people may not be able to see your email newsletter in their email client. The best reason is that sometimes people want to link to it.
Mobile-specific email design best practices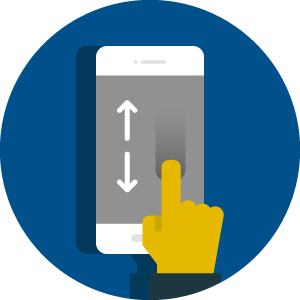 If you haven't looked to see how many of your emails are opened on mobile devices, take a minute today and check. We're seeing percentages skyrocket. That's why mobile emails should be designed to be responsive, just like websites. It's why many publishers are switching to single-column designs that flow and read more easily on smaller devices. It's why we redesigned all of our Mequoda emails in early 2016.
19. Know that mobile has a set of CAN-SPAM rules too – Commercial emails sent to mobile phones must include clear identification (who are you?) as well as an easy way to unsubscribe and a physical mailing address for your business. You must give the subscriber a way to opt-out in the same way that they opted in – as in, you can't ask them to call a phone number to get off your list when they subscribed online.
20. Use bigger fonts – Font for mobile emails needs to be larger than that of standard emails. Apple will automatically increase small font to be the minimum of 13 pixels. On Android devices, 16-18 scale-independent pixels are considered medium and large text sizes. Many designers recommend a minimum of 14 pixel font for body text and minimum of 22 pixel font for headlines.
21. Use a standard format – Multipart MIME is used by most professional email marketers, and for mobile email design, that approach should not change. This format sends the email content in both HTML and plain text. Using Multipart MIME will assure your email content is available, even if the mobile device only allows text. And with that said, try to build your email template in as much basic HTML as possible, because CSS is sometimes blocked and can get screwy depending on what email client is opening it.
22. Use image alt tags – When including images, assign alt text to each in case images are blocked. Alt text associated with images will allow people to know what the image is, even when blocked. Apple's iOS enables images to display by default, which is good news for email marketers using visuals.
23. Keep images simple – When sizing images, be sure to keep image size small, and do not use animated GIFs or Flash elements. If your overall email size is over 70K, it may be too big to download via mobile. Apple usually asks iPhone users if they want to "download the remaining" bytes instead of automatically uploading the whole email. Keep that in mind while deciding on the amount of images to include.
24. Keep it narrow, for mobile sake – While designing for Android, stay under 600 pixels. This size requirement is specifically for non-iOS phones, because Apple devices will automatically resize the content. This is another reason why responsive design in email is becoming the standard. At Mequoda, we are now designing our newsletters to 580px for the max width with a responsive design so the email will get smaller and look good down to 320 or 300px wide.
25. Create tappable calls to action – Your creative calls-to-action need to be eye-catching and tappable, with a minimum size of 44 x 44 points – this includes text links.
Email best practices include much more than just the design and rely heavily on your content. According to a study by eMarketer, 61% of people who subscribe to sites like Groupon say that they open all of their "daily deal" emails. It's because the email provides the subscriber with a benefit. Your email newsletter should do the same, especially if it's daily.
What else would you add to this list? Leave a comment below.
[text_ad]
This article was originally published in 2012 and is updated every year.