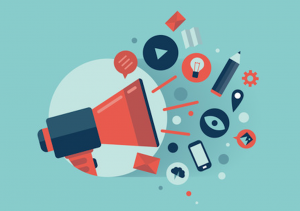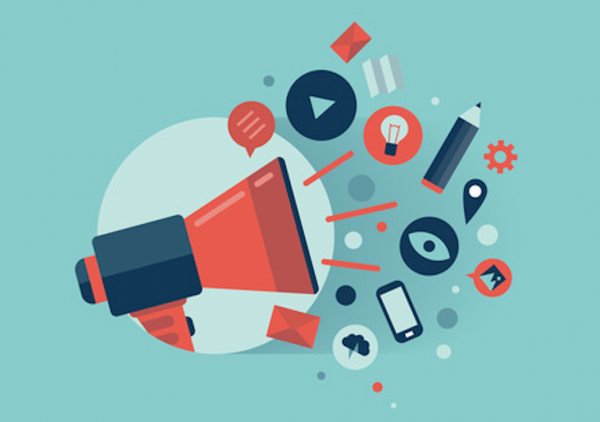 Audience development is the creation of new content in order to succeed in the four major sources of website traffic: search, social, referral and legacy. It means that you're writing content and creating products that your audience is asking for, while acting as a resource to those consumers – completely free of charge. In exchange, you build loyalty while also building email lists, followers, fans and revenues.
Right next to creating content, audience development is one of the most important strategies for any digital publisher. Our top 10 audience development strategy posts dive into search engine optimization, email marketing, social media and the website conversion architecture necessary for building an online audience.
1. The Best Paid and Free Press Release Sites
Since Google now holds us responsible for the inbound links that come to our site, we decided to update our annual guide to the best paid and free press release sites by completely eliminating the sites with low SEO scores. What started out as a 50-something list is now down to just nine.
2. 1 Secret, and 7 Best Email Subject Line Examples
If you need to write professional email subject lines that deliver high open rates, one of the best ways to do it – and one that's shared by almost all copywriters – is to steal ideas. And unless you live under a rock, you get some of the best email subject line examples in your own inbox every single day.
3. The 17 Best Email Subject Lines for Increasing Open Rates [+ Video]
The average Internet user is bombarded with dozens if not hundreds of email subject lines every day. Most of us have developed an anti-headline defense and tune out when we sense an email subject line is trying to sell us something. Here are 17 formulas to test out to shake the subject line fatigue
4. 25 Email Design Best Practices for Mobile + Desktop
It's been reported that the average email user spends an average of 51 seconds reading each email newsletter. If this average sounds familiar, you must develop a way to maximize your email's ability to connect with your audience.
[text_ad]
5. 13 Examples of Professional Email Subject Lines
Speaking to professionals through email is more arduous than trying to sweet-talk consumers. Consumers subscribe to emails because they want to, whereas professionals subscribe to a B2B email newsletter because they need to — likely for their job.
6. The Best SEO Keyword Strategy – Picking SEO Keyword Fights You Can Win
True or false? The most effective SEO keyword strategy is to compete vigorously for top placement for the most popular keyword suggestions returned by the Google Keyword Planner for a given root keyword phrase (Primary Keyword Phrase). If you answered "true," read this article.
7. 58 Online Copywriting Power Words & Phrases
Today's online copywriters are a hybrid of journalist and marketer, employing the best skills of both crafts. We—and I include myself in this group of online copywriting hybrids—have broader concerns that inform and influence the words we choose.
8. The Other Algorithm: How Facebook Determines Your Visibility
It might not seem like Facebook is the type of place that requires a fancy algorithm, but the days of posting whatever you want and getting it seen by everybody who "likes" your page are gone.
9. How to Perform a Twitter Audit
Many companies think that the number of followers they have equals their influence in the Twitter ecosystem, but that's the furthest metric from the truth.
10. Increase Email Open Rates by 125% – Produce Phenomenal Content
While email used to be the digital version of direct marketing, publishers who are seeing success with it are focusing more on the email and less on the marketing. More to the point, they're producing interesting, valuable content rather than polluting their consumers' inboxes with clumsy and inconsiderate promotional noise.
Do you have any favorite audience development posts? If you do, please share them with us. If you think there are some topics we should cover, let us know those too!