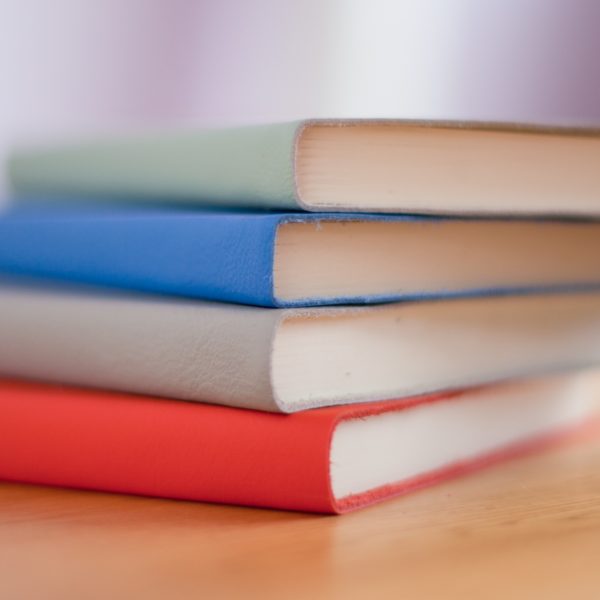 We often hear about predictions for digital magazine publishing; how they will grow, the revenue generation expected throughout the industry and the time frames associated with these numbers.
These predictions are important, as they help publishers better prepare for the future. What's more interesting, however, is discovering how people who are already consuming digital magazines are enjoying their experiences.
Throughout the year we page through several favorite yearly magazine industry and digital publishing research reports. The results in these reports provide a glimpse into the future of digital magazine consumption, usage and other insights that will help you build a better digital magazine.
Consumers are telling us loud and clear what they want—are you listening? Download a copy of our 2018 Mequoda Magazine Consumer Study for FREE, to find out how you can improve your digital magazine rapport with subscribers.
If you're looking to stay ahead of your competitors by following the digital magazine publishing trends like we do, here are some reports to keep your eyes on. By the end of March, we should see updates to most of these reports with 2019 data we can use in 2020.
1. Mequoda Magazine Consumer Study
This study asks digital magazine subscribers and buyers how they engage with their magazine editions, which features they enjoy most, how much they're willing to spend, and how publishers can get them to subscribe to more.
2. MPA's Magazine Media 360 Factbook
The MPA describes the Factbook as "one of the most widely sourced and relied upon tools in our industry.The Factbook features noteworthy research, useful statistics and compelling facts that articulate how magazine media is unique and its effectiveness compared to other media."
3. MPA's Magazine Media 360 Social Media Report
Released quarterly, this report for the MPA gives specific metrics and trends in social media specifically for publishers. For example, almost 50% of magazines have their largest social audience on Facebook, whereas Twitter is in second place with less than half that number.
4. MPA's Magazine Media 360 Online Engagement Report
This quarterly report seeks to show how engaged subscribers and visitors are with magazine websites. Measurements include loyalty, immersion, intensity and connection.
5. Alliance for Audited Media's Magazine Snapshot 
Twice a year, the AAM releases a (paid member-only) report detailing the circulation numbers of every magazine that reports in. The resulting information tells publishers how sales and subscriptions are faring – including which magazines are increasing digital magazine subscriptions. That is, any who report their digital circulation numbers. This report is often reported on by the MPA and other industry news sources.
6. IAB Internet Advertising Revenue Report
Every year, IAB releases this report on internet advertising. It includes data about Internet advertising revenue from web, email, online services and anyone who sells online advertising. According to IAB, "the results reported are considered the most accurate measurement of Internet/online advertising revenues since the data is compiled directly from information supplied by companies selling advertising online."
7. Pew's State of the News Media
Around the end of Q1 every year, an annual report by Pew describes their endeavor as "examining the landscape of American journalism." It encompasses multiple reports covering revenue, digital reporting, acquisitions, media trends like digital video and more for the news industry.
8. CMI's Content Marketing Report
The Content Marketing Institute releases benchmarks, budgets and trends in two separate annual reports – one for B2B companies and one for B2C. Although this isn't publisher-specific, their insights apply to all industries.
9. HubSpot's The State of Inbound
HubSpot says this annual report is "more than survey data," but it really focuses on what online publishers are doing to drive traffic. Focuses are content, SEO and social media.
10. Social Media Examiner's Social Media Marketing Industry Report
Michael Stelzner's annual report focuses specifically on social media and the current trends that are launching brands forward or backward. You can see which platforms worthy of expanding into without needing to test them all out for yourself.
11. Moz Google Algorithm Change History
This HTML-based "report" is accessible all year long and is constantly updated with the latest Google Algorithm updates.
12. Google's The Year In Search
If you want to know which topics and niches grew most during the year, Google's "Year in Search" covers all of that.
13. SEMPO's State of Search Marketing Report
This all-inclusive report covers the state of search for both publishers and agencies.
14. eMarketer's US Ad Spending Report

Every spring, eMarketer releases this report, including many other annual reports on mobile, video and other media.
What other reports do you read as a digital magazine publisher? Leave a comment below to share!
Over the past two decades, we've guided more than 300 niche publishers through the process of transforming themselves from legacy print publishers into multiplatform operations that often dominate their industry niche and generate operating margins that surpass those created by their legacy print business. Learn more about how we can help you apply these strategies to your publishing business by scheduling a FREE consultation today.