There's nothing to fear when launching a digital magazine – and nothing to lose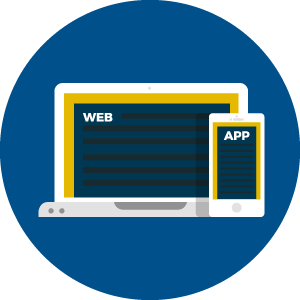 Industry naysayers are still skeptical about the power of digital magazines. And we're still ignoring them. At Mequoda, we urge our clients to begin the process of launching a digital magazine yesterday, because, as you know if you've been reading here for awhile, we firmly believe that the future of our industry lies in mobile publishing.
If you're not a believer, I'd be interested in hearing your thoughts in the comments below. And if you haven't already launched your digital magazine, I'd like to know what's holding you back!
I know that some publishers feel paralyzed by the idea of a process they've never experienced before. After all, this isn't like launching a direct mail campaign, or selling advertising, or redesigning your magazine, or any of the things publishers have done for decades.
But it's really not as complicated as it seems. Because we're always here to help, here are the five steps you must take to launch your first digital magazine, whether you're starting with a legacy product or you have a brand-new digital only publication in mind.
Learn the secrets behind today's most rapidly growing niche publishers. Download a FREE copy of How to Develop a Multiplatform Magazine Business Plan, and discover how large your magazine business could become and how much of an investment will be required to build your business to maturity.
Launching a digital magazine: Step 1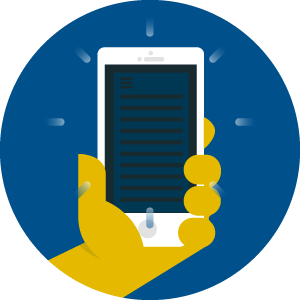 The very first thing a budding digital publisher must do is decide on the format of the magazine. Will the magazine be a simple replica? A replica-plus? You might also choose to reflow your print content for maximum readability. That means redesigning each page in a vertical format, so that long articles flow into bottomless pages and the reader swipes vertically to access the content.
You'll also include as many live hyperlinks as possible for additional resources – both the links included in your print product and new ones that you've added just for the digital product. Consumers tell us that they're all about extra information and content that they can't get in the print product. If you just upload PDFs of your print pages, you're not taking advantage of the technology … why bother?
Mequoda has a partnership agreement with Mag+, a company we've chosen because of its wide range of options for publishers and its accessibility and affordability to smaller operations like our clients. We urge you to check them out, along with other options such as Adobe and BlueToad.
Launching a digital magazine: Step 2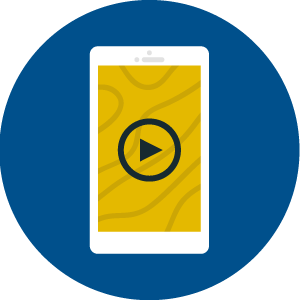 As I said, adding interactive elements to your digital magazine is essential. And the thing consumers love most about tablets is video. This may sound daunting, but don't assume this is out of your reach. Existing DVD or downloadable video content can be repurposed. You can start producing video content of your own, or at least dip your toes in the water by reaching out to bloggers and others in your niche who might have videos they'd be willing to share with you.
One of our clients began just that way, and soon found that demand outpaced the supply of existing video content. That gave them the motivation and confidence in the market to start creating their own videos.
In addition to video, you could at least deliver photo galleries of images that didn't make it into the print product, or behind-the-scenes shots or similar material.
Finally, you should be prepared to have at least one bonus article, with interactive elements, in every digital issue to enhance value.
Launching a digital magazine: Step 3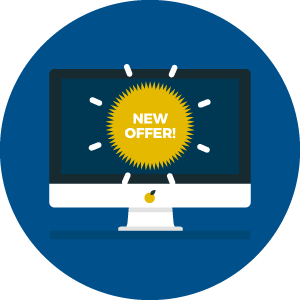 Two words: Subscription website. If you don't have one, create one. Mequoda clients use our comprehensive premium subscription management program called Haven Gate to launch a premium subscription website as part of their product lineup.
There are a number of advantages to having a subscription website related to your print and digital magazines. First, it helps you develop a relationship with your readers and keeps them engaged with your brand. And since you have other products to sell (you do, don't you?) it gives you the perfect platform to do just that.
Having a magazine subscription website associated with your print or digital products also allows you to sell subscriptions and back issues yourself, instead of relying on Apple and other newsstands – which in turn means you get to keep the cut you'd have to give those third parties.
You also control your subscription offers, including copy, price and incentive testing, not to mention offer tracking and data harvesting.
Above all, having that premium subscription website means you can bundle your products – website, digital, and print – in a way that drives the average sale price from $20 closer to $30. And who among us would sneeze at an increase of 30-40% in per-customer revenue?
What's more, because the average customer stays with you for about three years, you'll be getting $90 from that customer instead of $60 over that lifetime.
We write about the advantages of operating a premium subscription website all the time, so let me just refresh your memory on the Biblical Archaeology Society story in Step 4.
Launching a digital magazine: Step 4
Choose your pricing strategy. Take this example from BAS to heart:
Biblical Archaeology Review tablet edition $19.97
Biblical Archaeology Review print edition $24.97
BAS digital library on the premium subscription website at $29.97
BAR tablet + Print + BAS library at $34.97
More than half of BAS' sales are for the highest priced product – $15 more than the lowest priced product. The second highest sale price point is the middle price. Few consumers bother with the cheapest product!
Launching a digital magazine: Step 5
Determine your marketing strategy. This means establishing a schedule to integrate digital magazine promotions into daily, weekly and spotlight emails that you send out to email subscribers from your portal. (You do have a portal, don't you? Right there associated with that premium subscription website you should also have, right?)
You should plan to promote your digital product once every six weeks or so. We have plenty of advice for using email to market your products, in case you're unsure.
That wasn't so bad, was it? Mequoda has already worked out the process, so you don't have to stress over it. You can talk to us about your own digital hopes, attend the Mequoda Intensive or read our portal posts and free white papers on the subject. Whatever choice you make, at least now you know the outline of the process.
Be sure to tell me if you're still hesitant, and if so, why. Have you started the process and run into unforeseen glitches? Or is it really as straightforward as we say it is? Talk to me in the comments!
Originally published October 2013 and has been updated.