Even Sesame Street is pulling together more dynamic digital magazine apps than most legacy publishers
The magazine industry used to be a tank of big fish in big pools. Only the most prestigious writers worked at magazines, and a managing editor was a title worthy of a six-figure salary, a glass-paned condo and a driver. Advertisers waited with baited breath to secure an ad spot in the largest magazines, at any cost.
In our opinion, it took a little long for brands to catch on to the glamour of it all. Now, to publish content is to exist. If you're a brand, you ought to be a publisher, otherwise, how are you even marketing yourself? You're buying print ad pages? How do you track those metrics? Wait, you don't track the money you spend? No wonder magazine executives were drying off from their salt water swimming pools with hundred dollar bills.
[text_ad]
Now that brands have gotten savvy to publishing, many of them have started their own magazines. Are they all great? Not likely, but some of them are downright genius, and are being used to extend their brand beyond retail shelves. Some of them have sourced talent from the pool that used to be ours, and they're doing a darn good job.
Just for kicks, we thought we'd round up some of these digital magazine apps to see what we might be able to learn from their efforts:
Porter
Luxury online retail shop Net-a-Porter has Porter, which has been called the magazine that will eat Vogue for lunch. The big tagline on the cover of the Apple store is "Click and Shop Everything You See." It's basically a catalog disguised as a magazine, because kids these days don't know what catalogs are and they're paying $21.99 a year for it. It's also sold in 30,000 retail stores.
Tess Macleod-Smith, VP of publishing and media at Net-a-Porter told Contently, "85 percent of our top customers were inspired to shop after reading an issue of Porter, and those who become subscribers increased their spend by more than 125 percent and their frequency on the site by more than 25 percent."
Sounds like a win for this multi-platform retailer. How can you create a more effective advertising section for your digital magazine, like Porter?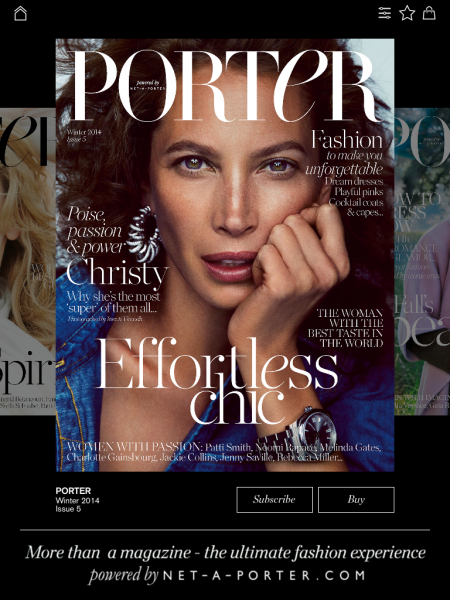 Rhapsody
Rhapsody by United Airlines is a printed in-flight magazine published digitally using Ink Live, and works pretty well on the desktop. However, it is in every sense of the word, a digital replica. So we should probably move on.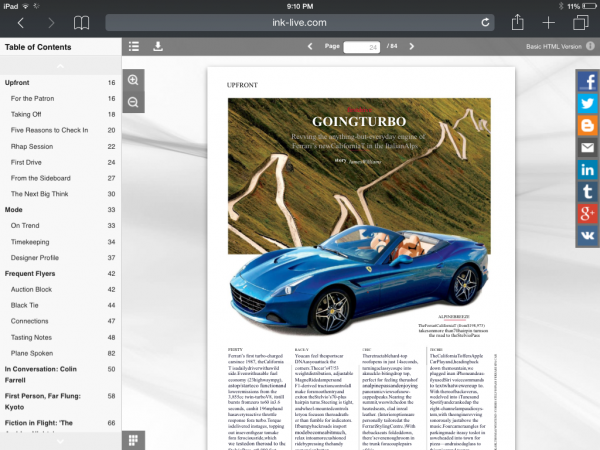 Swoon
On the same page as a digital catalog aka magazine, there's Monsoon, a UK clothing company who launched Swoon around this time last year. Swoon is a mobile magazine built using Ceros and offers readers and customers content that can be clicked and bought, including style guides and videos.
Swoon is a vertical reflow, and music plays on different pages, making it for an entertaining experience, albeit not entirely user-friendly.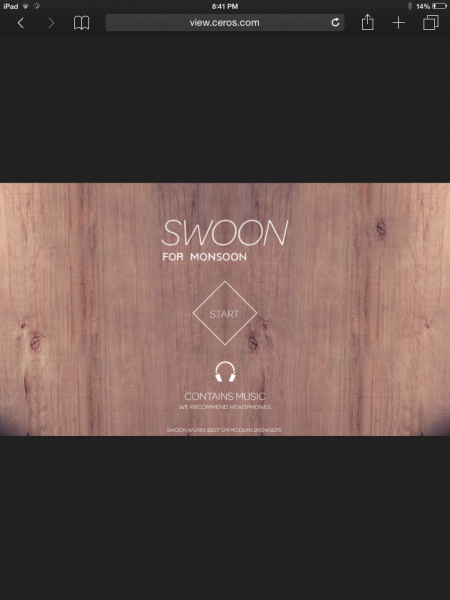 Colors
One of the oldest brand magazines is Benetton's Colors. The print magazine launched in 1991 and has a solid reputation all on its own. It's been called "the magazine for the MTV generation."
Although they do not have an app, they do have a web magazine, which is mobile-friendly and works on any device, app-free. One way we determine a web magazine is whether it has a TOC for each issue, and Colors does have a table of contents, and, because they're already web-based, scrollable article pages. There's nothing fancy about this edition, it's not even as fancy as TIME's web magazine, but it's a great start for a non-traditional publisher.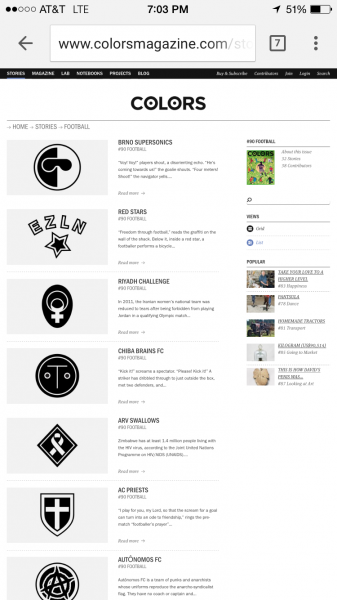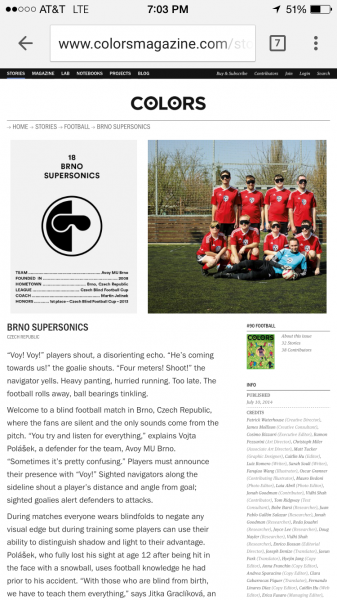 We advocate for every publisher to start a web magazine. A mobile-first design for your magazine means you can keep all the revenue from your magazine sales, and you don't need to develop, submit and wait for the newsstands to approve your content all the time.
The Red Bulletin
Redbull was one of the first to launch a magazine, ten years ago in 2005 in the UK, and then in the US in 2011. It's called The Red Bulletin, and they now they have more than two million subscribers.
The Red Bulletin app is actually beautiful. It's main dashboard is a table of contents, and when you click on an article, it features a big bold image, and scrollable text underneath. To get to the next article, you can either go back to the table of contents with one tap, or you can swipe to the left, just like flicking the page of a magazine. The app has calls to action for their email newsletter, and live links back to other content on their site.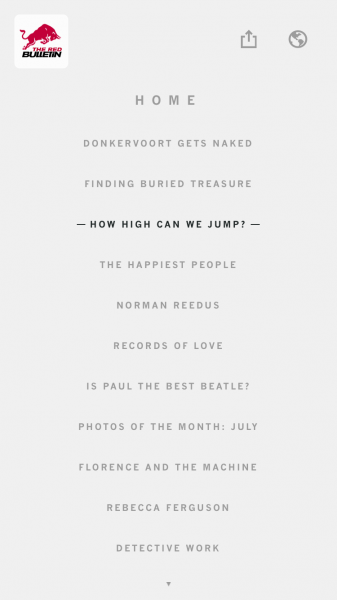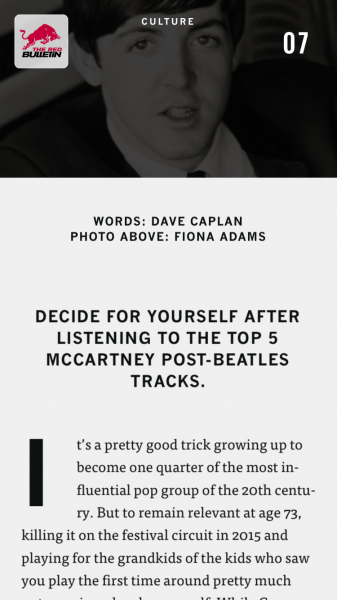 The Furrow
John Deere's The Furrow has two million subscribers and has been around for 120 years. They too have a sorta-kinda web magazine powered by Zmags, although they call it a "Tablet Edition."
It's not the prettiest magazine we've seen, but it's loaded with articles, videos, photos, and you can download a PDF of all their magazines right from the site. The web magazine separates the articles in each issue, but when you go to open them, they open the page in the PDF. So, a good start, but we think they can do better. Unfortunately, the tablet edition doesn't work on a Smartphone. Whoops.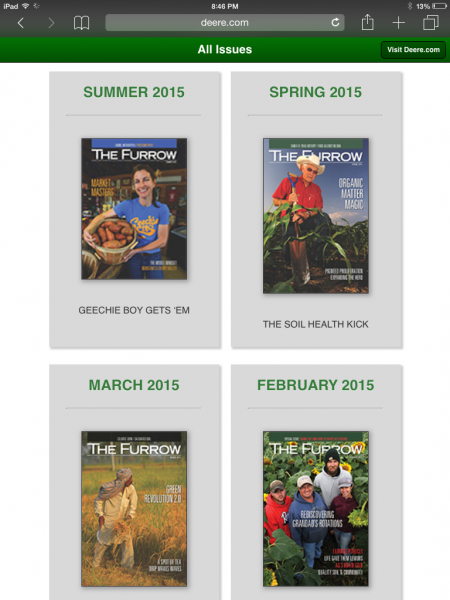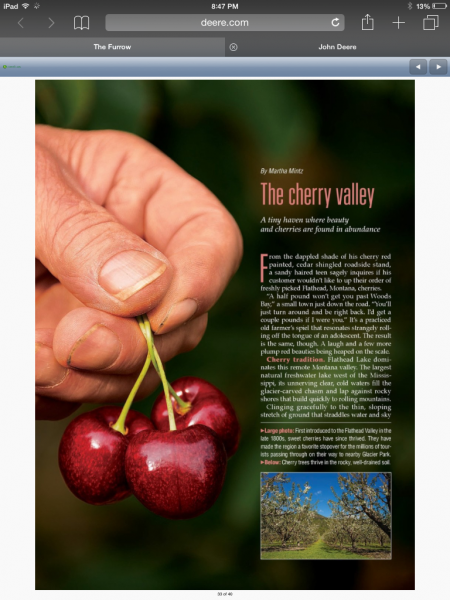 S'more
If anybody is showing up traditional legacy publishers, it's Sesame Street's S'more. They call it "The Digital Magazine for Kids." Since its target audience is kids, rather than adults, the pages are filled with games, stories and puzzles. For the stories, it includes read-aloud narration on every page. So if you're wondering whether your digital magazine can get more interactive, the answer is 100% yes.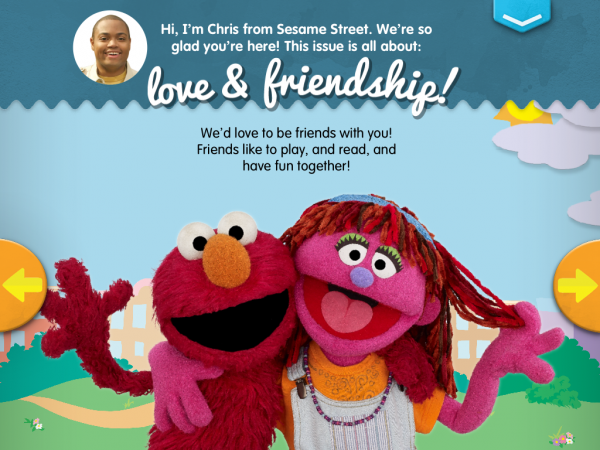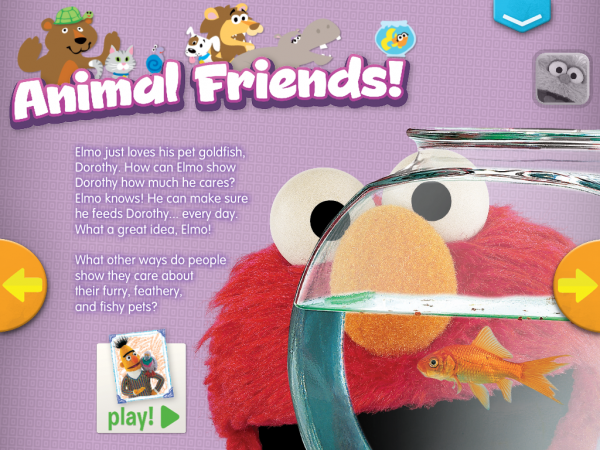 In fact, while most people spend their time in apps on their mobile devices, maybe it makes sense to:
Include interactive crossword puzzles in the New York Times.
Turn your iPad into a mirror with a "which lipstick shade is for you" article in Cosmopolitan. Possibly sponsored my Maybelline.
Create a real-time results quiz for "which of Taylor Swift's besties are you most like" in Teen.
Allow readers to submit their caption contests to the New Yorker.
Wouldn't that hold a reader's attention even longer? What if they could do all this and more in a digital magazine app? It is an app, after all. It's certainly fun to think about for the future. And almost all of it can be done through web magazine right now.
But if you're thinking you're way behind and will never catch up, don't worry: AirBnB's $12 Pineapple and Degree deodorant's The Adrenalist don't have digital magazines yet, either! Uber's Momentum is a bad digital replica, offered digitally through Scribd. You can see an issue here although it's not exactly mobile-friendly. Let's just ignore that one.
Do you have a digital brand magazine you love? Do you believe brands are thinking differently about about digital magazines than legacy publishers are?