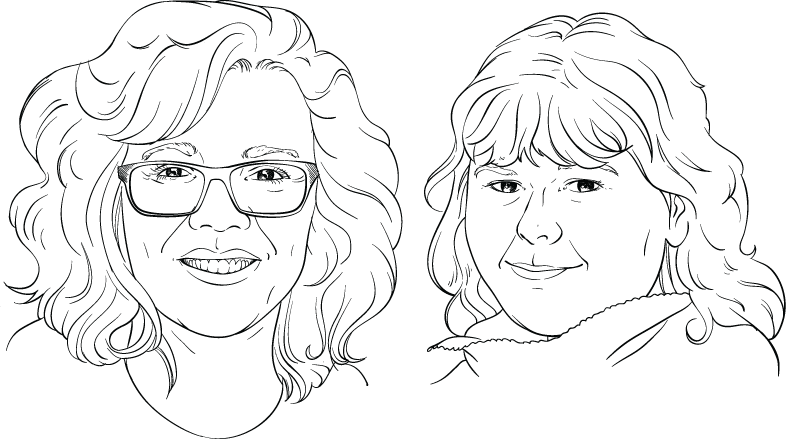 This dynamic duo is turning a regional parenting publication into a booming multiplatform publishing company
The Mequoda Multiplatform Publishing Hall of Fame, founded in 2006 to recognize publishing executives at the top of their game, has now expanded to 15 members, with the induction of two new Mequoda Masters at the annual Gold Member Summit last month.
With great pride, I have awarded the title of Mequoda Master this year Metro Parent's power duo, Vice President Alexis Bourkoulas and Editor in Chief Julia Elliott. Metro Parent is a southeast Michigan-based online parenting community offering expert advice, stories on parenting trends and issues, and innumerable resources.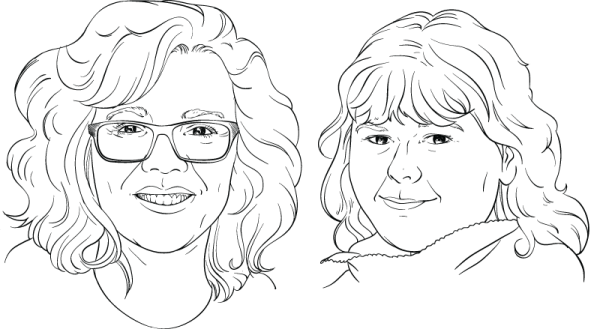 Like all Mequoda Masters, Alexis and Julia are publishers and marketers who have not only mastered the Mequoda Method, they have leveraged it to become rock stars in the publishing world. What's more, they routinely help others to learn the method and advance the art and science of multiplatform publishing every day.
We first met Metro Parent Vice President Alexis Bourkoulas and Editor in Chief Julia Elliott when we were presenters at a conference for parenting niche media in 2012. They liked our ideas, they liked us, and they just happened to be on the lookout for the next step they needed to take in the 21st century.
"We knew the landscape of our business was changing, that print was becoming less of a component of our business and that the real growth potential was digital," Elliott told us soon after their MetroParent.com re-launch. The duo was particularly seeking growth in organic search.
She told us that a former employee had confessed to her that when researching parenting issues, the new mom didn't go straight to Metro Parent even though she was familiar with the site where she once worked. Instead, she used Google to search for what she wanted.
And so, with shared goals and an understanding of the digital era, the partnership between Mequoda and Metro Parent was born, and the process of building a new Mequoda system began.
[text_ad]
First and foremost, Metro Parent is a robust portal offering editorial coverage on more than 90 topics, organized into 14 main categories like Family Activities, Camps and Classes, Food, Kids Sports and Pregnancy & Baby. In addition to the high quality editorial content available in each of the 90+ portal topics, visitors to the site can also subscribe for free to a daily email newsletter, the web edition of the magazine and can find related directory listings for local providers and sponsors in each of the 90+ portal categories.
Two years after they launched their new site, they've already had reached a Google visibility index of 28.59% − meaning that their content ranked in the first few pages of Google search results for 28.59% of the keywords in their keyword universe. And if you think that's impressive for a new site, I should note that we set 25% as an ambitious goal for Year Three of their five-year plan. Their universe has more than 27K phrases with a combined annual search volume of 61M searches. In the last two years they have also increased their traffic by 83% and have doubled their email list.
Expanding their magazine footprint from a print edition to include a native tablet edition and a fully responsive web edition has enabled Metro Parent to partner with their sponsors on a deeper, more meaningful level. Now, in addition to being being able to offer sponsors the opportunity to place ads in the print edition, they can create custom content for their sponsors and offer to distribute this content across Metro Parent's multiple channels and platforms. Today they sell integrated sponsorship packages that include the creation of custom content, along with the distribution of that content through their tablet edition, web edition, portal and email newsletters.
This year, only four years after our initial conversations, they celebrate their  30th anniversary, and join our team of Mequoda Masters. Over the last 12 months, they have celebrated a stunning success transitioning into the digital era by transforming their legacy ad-driven print magazine into a portal, directory, multiplatform magazine hybrid with a sponsored content business.
Join me in congratulating Alexis and Julia on the growth of their site and all their hard work!