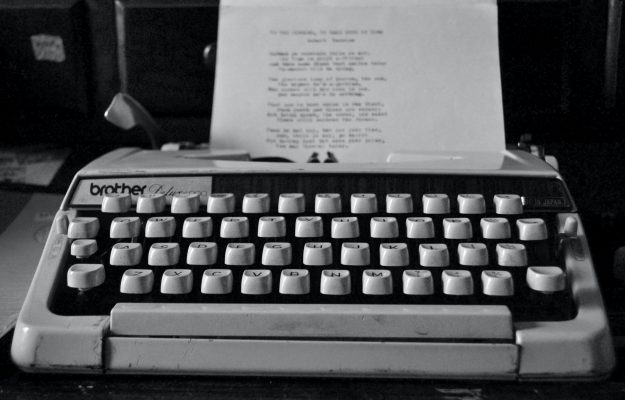 At Mequoda, we know through trial and error that a sales letter landing page (SLLP) full of content and detail often works for selling information products online like books, magazines, events and newsletters.
Why? Most readers "scan" information, but the more information you give them, the less they'll question what your product is about and what the value of that product may be.
Lay everything out for them with a long sales letter, but remember it's also important that the information they want most is available to them quickly.
Depending on what you're selling, you can probably guess what information that is.
With a live event, it may be the date, price, and a list of take-aways they will get from the event. With a newsletter, it may be the price, length of subscription, and delivery schedule (monthly, bi-monthly).
Of course, these considerations are similar to those for Mequoda-style rapid conversion landing pages (RCLPs), whose primary goal is not a sale, but conversion of a random visitor into a subscriber to a free newsletter, in order to gain the visitor's email address. We SEO these pages and consider them an SEO landing page, but sales letter landing pages are meant to drive traffic from an existing email list, PPC, direct mail, etc. so we focus more heavily on the copywriting techniques than the organic drive it might have.
At the same time, there are other critical features that you must include in a sales letter. Here are five more essential elements of great sales letter landing pages, some of them similar to an RCLP list, others different.
[text_ad]
Five Sales Letter Landing Page Must-Haves
1. Headline
A great SLLP headline is really an advertisement for an advertisement. It grabs the reader's attention with such force that she can't resist reading the next sentence.
It may seem hard to believe, but far too many sales letter landing pages fail almost immediately by offering up lackluster headlines and subheads. Think benefits and features when putting up your headlines.
The visitor who's reading your landing page wants nothing more than the answer to this question: "What's in this for me?" Answer that question well and you will make a sale.
The Big Promise is a headline archetype that says, "We know who you are, we know what your pain is, and if you buy this product, we promise to make your pain go away." The Big Promise headline works for a variety of "pain" and "solution" products, whether the customer wants to double his dating, retire at age 50, or be a self-employed copywriter. Here are some extreme examples you've probably seen in the wild:
"In Less Than a Year You Could Have a New Career Working From Home, Enjoying Freedom and Income You Had Only Imagined."
"How to Make MASSIVE Amounts of Money In Record Time With Your Own Self-Published Book (Whether You Wrote It Or Not!)"
"Seventeen Secrets that Only the Most Successful Restaurant Owners Know for Increasing Casual Dining Profitability."
"Inside: 141 Secrets… What It Takes to Become an Extraordinary Investor…"
Five years ago, this archetype got some flack as being cheesy, but have you seen headlines across the web lately?
She's Only 5, But She's Drank Thousands Of Sodas. Here's A Peek Into Her Future.
After He Points Out These Age-Old Tricks, You'll Notice Them Everywhere And (Hopefully) Say 'Nope!'
Think You Know What Life's Like In Kentucky? These Stories May Change That Idea.
If You Don't Think This Math Is Interesting … There's The Door
Carl Sagan Explains Why You're Getting Antsy Sitting Behind A Desk
Forget The Fountain Of Youth. If This Is What Aging Is Really Like, Then Sign Me Up!
If Ever You Were Confused About Evolution, Here's An Answer To Your Every Question
There are no abbreviations, no brevity, just a short story that pulls you into the next sentence, which is exactly what a headline is meant to do.
Anybody who says these headlines don't work hasn't tested their copy, and you should be wary of any copywriter you hire who is afraid to use them.
2. Story and Content
Speaking of stories, make sure your landing page contains an interesting, engaging, believable story told by someone your audience can relate to and appreciate.
Even great products seldom stand on their own or sell themselves without someone creating a story. A great landing page is a sales letter that begins with a story that heightens the desire for the product and prompts a purchase decision.
After all, you're asking them to spend their valuable time reading your pitch… you owe them a good narrative. Plus, a compelling story will move them smoothly along to the purchasing decision.
Whether writing a newsletter, article, or advertisement, think of one person and write (speak) directly to him personally. Start by getting a clear picture of who your ideal customer is so you can write your offer to that one person.
For instance, suppose you write a landing page (product ad) for people who work in the foodservice industry. Do you think people who work in the foodservice industry think of themselves as "food service workers"? They do not. So, which lead for a specialty coffee ad is more pleasing to the targeted reader and creates better rapport?
"Foodservice industry workers like those of you who read this newsletter know good coffee." That's very impersonal, unfocused, and lumps a whole group into one general category. Compare it to this: "If you're a restaurant owner, executive chef, or specialty food buyer, you know excellent coffee even before you taste it. Its color, freshness, and aroma tell you volumes about its quality."
[text_ad]
3. Email Capture
Once you've captured your prospect's interest, it's important to keep your name, product, and/or service in front of them.
During the order flow for your product purchase, you can include a checkbox that asks users if they want to subscribe to your email newsletter. This way, you can keep in contact with those who are clearly in your target audience.
Some publishers also capture the email right away, so that if the user leaves the order flow, they get set up with a series of autoresponders that remind them they forgot to subscribe.
4. Links/Buttons to Order Flow
Links and buttons are the vehicles that allow a prospect to navigate your landing page. Make them as easy as possible to understand and use.
Order buttons may be the most fickle, but convincing item on a landing page. The difference in color or copy can either convince or turn away a potential customer or email subscriber.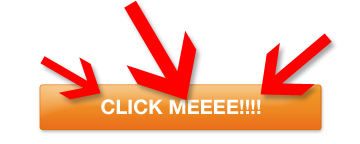 "Well-designed" is simply defined here as being understandable. They should look like a button and act like a button. They should have a roll-over state when someone puts the mouse on it, and the copy on the button should tell the user exactly what is about to happen.
Just like in a shopping cart where you hit the "checkout" button, the user should know if a button will bring them to "learn more" or if the button brings them directly to a payment gateway.
We find that using longer text on buttons leaves no room for confusion: "Yes, I want to buy [title]" continues to convert better than "buy now".
Not sure how many order buttons you should use? Our testing shows 80% of the time response rates are neutral or higher when peppering order buttons and links throughout the copy.
What makes the difference? Here's our best guess: if the product is well-known, easy-to-understand, and cheap, the "pepper them everywhere" approach almost always wins.
But we also believe that for each unique combination of product, buyer, and the hundreds of different elements on the landing page that may cause them to buy or click away, the only sure way to increase landing page conversion rates is to test the variations and go with the winners.
5. Labeling and Language
Clear language and good grammar are part of good storytelling in any promotional effort, and so is telling the truth. Don't try to bamboozle your prospect with tired ad copy cliches.
Have you ever seen a sales letter that included a bulleted list of items… and the last item in the list said, "and much, much more?" Well, nobody with an IQ higher than room temperature believes there is "much, much more." If you actually have more benefits or features, put them on the list.
If you sell information products, whether in print or online, you're in the direct response marketing business. It doesn't matter what your product is, if you can't describe its features and write glowingly about their benefits, you can't sell it effectively.
Some tips on labeling and language:
Write for the reader.
Break up long copy with sub-headlines.
Use power words to create excitement and urgency.
Avoid using jargon and terms not commonly understood by the user.
Proofread for errors.
Good writing is consistent in the use of spelling, abbreviation, terminology, grammar, and punctuation. Web copy is no exception. Does consistency matter?
Definitely, because inconsistency confuses readers and makes you look uncertain of what you're doing. Words drive the brain. Good copywriting compels the reader to take action. Form follows function.
I'll leave you with this. In his textbook, Introduction to Online Journalism, Dr. Roland De Wolk says it is important to keep in mind the following considerations when writing online:
People do not read carefully online, they scan. If it takes too long to find what they want, they leave.
"Too long" is a matter of seconds, not of minutes or of word counts. Chances they will stay on one page for more than 60 seconds are remote. The remote control is essentially the same as a computer mouse. People will move on fast unless captured by a story.
People use the web for information. Therefore it must be a quick, pleasant, and useful task.
Bulleted lists and other clear graphic elements are essential for conveying information quickly.
Writing in brief, bright bursts of light works best.
Visuals need to be connected to the story. The image must fit the words or the brain rejects the words.
Always edit, edit, edit. Re-tell the main point of the paragraph, story, or page in one sentence.
The writing toward the end of each document or page should read like the end of a movie scene—it should lead the reader on.
Finally, keep design in mind. The focus of a sales letter landing page is the copy. Pretty graphics don't sell a product, but its description and benefits do. Never let the technology outshine the sales message. Don't let your readers be so dazzled by the bells and whistles on your site that they forget to buy. If you're using video, it should be focused on the sale, not on comic relief or as a distraction. Technology should be used to enhance the sales message, not to replace it.