Ten lessons taught this year that helped publishers achieve higher traffic, email capture rates, and conversion rates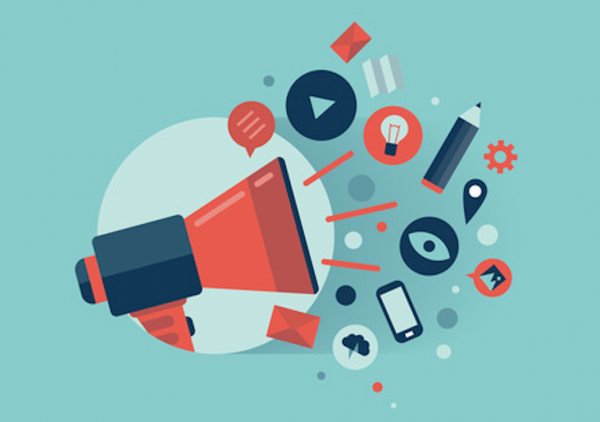 Audience Development is at the center of the Mequoda Method. It's the foundation of our methods for building large, profitable email lists. Since Mequoda has been Mequoda, we have written about effective audience development. This year we went back to update some of our most fundamental lessons – many that ended up on the list you'll find below of our most-read posts.
1. The 17 Best Email Subject Lines for Increasing Open Rates [+ Video]
The average Internet user is bombarded with dozens if not hundreds of email subject lines every day. Most of us have developed an anti-headline defense and tune out when we sense an email subject line is trying to sell us something. Here are 17 formulas to test to shake the subject line fatigue. Which subject lines work best for you?
2. The Best Paid and Free Press Release Sites
Since Google now holds us responsible for the inbound links that come to our site, we decided to update our annual guide to the best paid and free press release sites by eliminating the sites with low SEO scores. What started out as a 50-something list is now down to just nine. Which free and paid sites do you use?
3. The Subject Line for Introduction Email is Critical
When you're about to launch a relationship with new customers, email subject lines are important and the subject line for introduction email is the first time you get to try to impress them. No matter how brilliant your email conversion rate and audience development strategy was to get those email addresses, if they don't open this very first email, the relationship is over before it's begun.
4. 13 Examples of Professional Email Subject Lines
Speaking to professionals through email is more arduous than trying to sweet-talk consumers. Consumers subscribe to emails because they want to, whereas professionals subscribe to a B2B email newsletter because they need to — likely for their job. Which subject lines do you use?
5. 25 Email Design Best Practices for Mobile + Desktop
It's been reported that the average email user spends an average of 51 seconds reading each email newsletter. If this average sounds familiar, you must develop a way to maximize your email's ability to connect with your audience. Do you have any to add?
[text_ad]
6. 1 Secret, and 7 Best Email Subject Line Examples
If you need to write professional email subject lines that deliver high open rates, one of the best ways to do it – and one that's shared by almost all copywriters – is to steal ideas. And unless you live under a rock, you get some of the best email subject line examples in your own inbox every single day.
7. Subject Line Spam Trigger Words
Email subject lines are just one part of the email delivery equation. Emails are delivered to inboxes based on subject lines, content, and reputation. In some cases, engagement is even applied to this filter. However, spam trigger words still play a role, especially the ones in this list.
8. 58 Online Copywriting Power Words & Phrases
Today's online copywriters are a hybrid of journalist and marketer, employing the best skills of both crafts. We—and I include myself in this group of online copywriting hybrids—have broader concerns that inform and influence the words we choose.
9. The 5 Best White Hat SEO Techniques
To avoid getting dropped from Google like JC Penney et al, online publishers must avoid creating SEO posts just for search engines. Instead, everything we write and publish online has to be high-quality content.
10. 5 Email Newsletter Best Practices You Can Fix Today
Even though email newsletters have been around for years, they remain highly valuable for digital publishers. According to Informz, 49% of emails sent were read by recipients, which means the emails were opened for at least 10 seconds. Another 35% of users were opened for three seconds of less, meaning they were either skimmed or not read at all. If you want to have your emails delivered, opened and paid attention to, try using these five email newsletter best practices.
If you have any favorite audience development posts, please share them in the comments!