Content planning for niche publishers doesn't stop at the paywall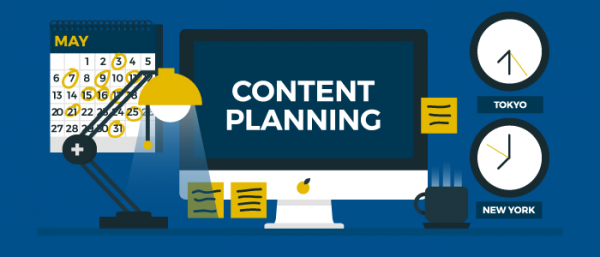 A couple weeks ago I attended an SEO conference called SearchLove hosted by Distilled. One of the speakers was Rand Fishkin, better known as the Wizard of Moz. At the very end of his presentation, completely off topic, he talked about the time he saw that Hubspot posted 49 articles in a week, and wondered if they'd ever determined that that was an optimal frequency for them.
Like most of us, especially in publishing, Hubspot was basically on the page that "more content = more traffic." So Hubspot replied that they hadn't measured it exactly, and asked if Moz wanted to do an experiment with them. At the time Moz was publishing 8 posts per week. Both cut their frequency in half and the results basically told Hubspot that they could afford to write less, but Moz should write a little more.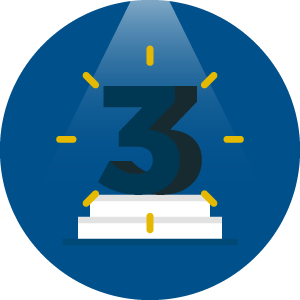 This made me think about niche magazine publishers we work with, who often are trying to decide how much they should publish. Based on the collective wisdom of all our Gold Members' successes (and … er … non-successes), for most publishers, we suggest three articles per day that have three entirely unique purposes:
1 News article keeps your readers up to date on current events in your industry, and also fares best in social media.
1 Evergreen article allows you to create content that can be well-optimized for search and will be relevant for years.
1 Recycled article gives you the opportunity to update your most trafficked post, or re-share a post that didn't get enough love the first time around. Most often we slot blockbuster posts into this position (our top 100 traffic-driving posts), however at Mequoda, we've recently been mixing in our handbook chapters, which we consider Mequoda Method Basics.
Mequoda Gold Members who follow this methodology also send out a daily email newsletter in a 3×3 stack. Sandwiched between each of the articles is a text ad for a related product. They also share each of the articles using my 12x12x12 social media strategy (for news, it's 3x3x3 or modified to fit the timeliness.) Between these two methods, they have a direct distribution method (email) and a long-term social strategy. Naturally, SEO is built in to each post, even the news posts.
We publish posts at different times. The news post is earliest, then the blockbuster, then the new evergreen post so that it stays at the top of the Portal homepage for the duration of the day. Email timing varies by client, but at Mequoda we chose 10am because it works well for publishers on both US coasts (our primary audience).
Trick: Sometimes I schedule the email for 9:50 or 9:55 to get into people's inboxes just before all the other 10am senders arrive.
Back to content, blockbuster articles come with their own frequency schedule, and it depends on a number of factors when they get re-published.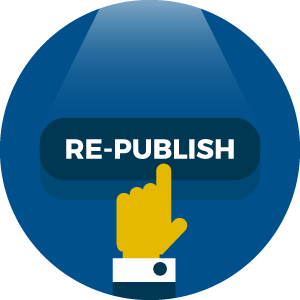 At the very least, they get updated and re-published once per year. Many of our publishers re-publish every six months. The more traffic a post sends to your site, the more closely you should pay attention to it.
We monitor our blockbuster posts closely, so every month, Brandon, our analytics specialist, will put together a report that tells us everything about any piece of content that drives traffic to our site. The top 100 get put on a blockbuster report, which we further qualify through conversion rates on each one (posts without conversions, or very low, do not end up on this list).
So the only time a post gets recycled more often than every 6 months is if we notice that a once promising blockbuster has begun to drop in rank. Then we'll do a total blockbuster refresh on it to save it from Google damnation.
Content frequency behind the wall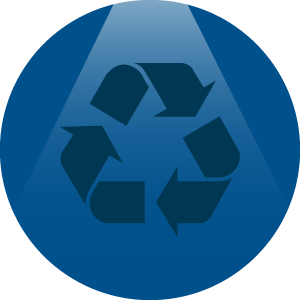 Out of all the subscription websites we've built, we've spent the most time developing magazine subscription websites, which is a fundamental product for any multiplatform magazine publisher.
One question we often get asked is: If you're a from-scratch start up, how many back issues do you need to launch with in order to have a viable archive? We believe the ideal scenario is to have 12 months' worth of issues available in your archive. But if budgets are tight, you may decide to launch with as little as 3-6 months of back issues and allow the benefits of the archive to grow over time.
We find that most publishers keep the same schedule on their magazine subscription website as they do their magazine. When magazines hit newsstands, articles publish online and in the archive.
Its content is meant for subscribers, premium members, and single-copy purchasers. But, eventually, that content loses its freshness. At that point, possibly three months to a year, articles (and other MIUs) can be recycled over various platforms, either for free on the Portal, or as premium services, such as an online archive.
The benefits of recycling content into free Portal posts are numerous. Every one of the articles you publish for free, has the potential to drive traffic to your website and can be tweaked with SEO keywords and phrases. Website visitors can read them for free, which opens up the opportunity to soft sell products, subscriptions to a newsletter, magazine issues, downloadable content, or simply place hyperlinks that will get readers to the next page on your website.
Basically, giving away some premium content after a 3, 6, or 12 months in your magazine subscription website turns that content into a goldmine to draw in new subscribers (and, it doesn't cost you any extra money to create).
How often are you publishing content? What frequency works best for you? Share your experience with us and the Mequoda community in the comments below.