Start a magazine centered on lasting relationships with email newsletter subscribers – not random eyeballs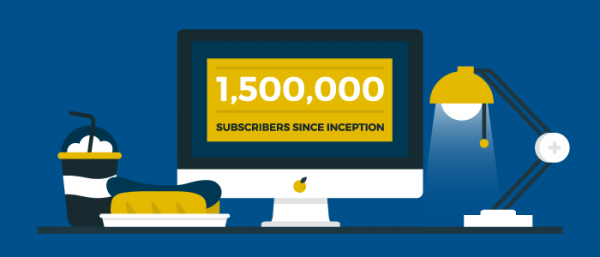 Some folks like to talk about the decline of magazines. And yet, the digital magazine surge shows that not only are magazines surviving, but they're alive and well, with still new ones being born.
Of course, it's not easy to achieve.
That's what Mequoda is here for: not only to help legacy publishers transition into the digital age, but also to help would-be publishers learn how to start a magazine.
And one by one, many of our clients prove to be quintessential 21st-century magazine publishing companies, making them excellent case studies for anyone interested in entering the business themselves.
Picture this, two magazine entrepreneurs named Bonnie and Dave, and we'll call their publication Big Guava, a nickname for Tampa.
Bonnie and Dave run a franchised, hyper-local, ad-supported online magazine in a specific Tampa neighborhood. For some time they had been noticing some pretty exciting new technologies in digital magazines, which they weren't able to leverage in their current business, so they wanted to break free of the limitations of their franchise operation and launch their own company.
What they planned, was to get less hyper-local and to think bigger. This meant expanding their reach to a larger segment of Tampa – though still not all of it. Tampa being a major metropolis already served by several city magazines, they wanted to focus on what they refer to as the "close-in" areas of the city that they call Big Guava.
At the same time, they decided to be more than just a simple magazine. They wanted it all: website/portal, print magazine, digital magazine and email newsletters. Perhaps because they weren't longtime print magazine publishers, they didn't feel constrained by something they'd always known, nor were they hesitant to try something new.
They understand the message that we find ourselves delivering repeatedly: Generate revenues and spread content-producing costs across multiple platforms in order to achieve success in the digital age. As they explain it to their advertisers, they're not just a magazine: "Big Guava is Tampa's premier experience-based lifestyle magazine & digital marketing platform."
Don't start a magazine company without building a Portal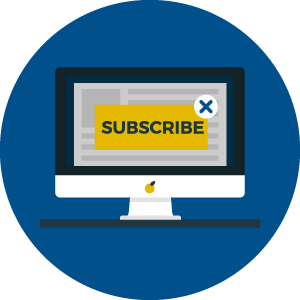 So the Big Guava magazine folks go ahead and build a prototypical Mequoda website portal, featuring vertical-themed architecture, optimized and aligned free daily content, free downloads, and floaters to convert visitors to newsletter subscribers. If you've read Mequoda Daily regularly, this should be familiar.
As we preach over and over, the purpose of a portal is to drive traffic with short-form, optimized daily content. Arriving visitors are served a floater offering a related free report in exchange for an email address, and those email subscribers become your best and most important customers, spending two to three years on your email list and spending money on the products that you promote to them via email and on-site advertising.
No Mequoda system is built without a Portal. If you want to understand how to create a magazine company, you must realize that it's the key that opens the door to profits across your different platforms.
Create multiplatform content, not just multiplatform products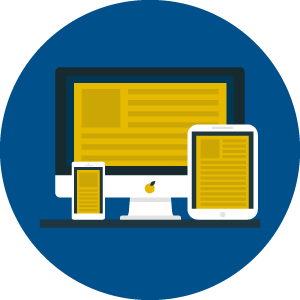 Remember, Bonnie and Dave are creating a "digital marketing platform," not just a magazine. So they develop the print magazine, digital magazine, and free digital newsletters.
All platforms are considered part of one content-generation process. When writers submit a story idea, they're required to create a multimedia package, including a story for the magazine, a related piece for the website, social media tie-ins, and any events that can be tied to the concept.
We like to think that the portal for a 21st-century multiplatform publisher is like a giant vacuum, sucking in three different audiences: the print magazine, digital magazine, and digital newsletter audiences. In fact, the digital newsletter is the Holy Grail of digital publishing that many publishers overlook – yet a digital newsletter, by allowing you to sell multitudes of your premium products, can generate up to one-third of your revenue.
In fact, the advertising strategy Bonnie and Dave will see most success with is the sponsorship model – which Mequoda advocates because it delivers solid revenues for a whole lot less work – that's based on email circulation, not website traffic. The Big Guava business model is centered on long-term relationships with its newsletter subscribers, not random eyeballs.