Don't make these all-too-common digital publishing mistakes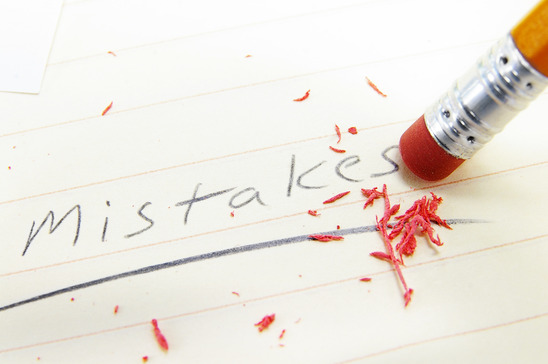 With regularity, we have no trouble shouting the benefits of digital publishing from the rooftops. You can save money by recyling content, you can boost profits by creating content on multiple platforms, you can serve your customers on their favorite devices with digital magazines. Rarely do we talk about what goes wrong in digital publishing.
With each new Mequoda System I agree to guide, I ask myself about the odds for success. I am old enough to know now that their success does not revolve around me. After all, I have worked on both successes and failures. Other circumstances and behaviors will overwhelm my contribution to the enterprise. So why do some digital publishing teams succeed and why do others fail? I think about this a lot.
The three main reasons I see publishers fail in digital publishing typically include a lack of talent, a lack of discipline and a lack of capital.
Without these three things, a publisher may be going into battle armed with a pixie stick. No soldier joins the army expecting to die. No couple marries expecting divorce. And no publisher launches a website or new digital magazine expecting to fail. Yet soldiers die, couples divorce and new websites and digital magazines fail. Here's how you can avoid the mistakes we've witnessed:
Digital publishing mistake #1: Hiring the wrong online editor
Mequoda Systems built using the Mequoda Method have created hugely profitable publishers for about a decade now. However, once in a while, one of our clients just hires the wrong online editor. Often times, it's a print editor that's used to the luxury of distant deadlines, with no knowledge of SEO or social media, and no desire to learn.
If you want to run an efficient digital publishing business, you need an online editor that can produce excellent content daily, and consistently. Not only should they understand that they are not just an editor, but also a marketer.  And ideally, they're excited about being accountable for their content. The success of your digital publishing efforts is in the hands of your online managing editor, so take this hire very seriously.
Digital publishing mistake #2: Starting from scratch
How many years of archived content do you have sitting on a dusty shelf, or a floppy drive somewhere? If you don't recycle it on the web, you're missing out on a huge opportunity to create a profitable online magazine library.
Even more, you can use that content for SEO purposes – recycle it into blog posts, and optimize the articles for search. If you're re-launching your website with free online content to attract new visitors and gain new subscribers, this is the best way to do it.
Digital publishing mistake #3: Investing too much, or too little
Rome wasn't built in a day, and unfortunately your digital publishing assets won't be either. For every client we develop a five-year business plan and your success is dependent on sticking to that plan, avoiding shiny object syndrome, hiring the right people, and basically hunkering down until the work is done.
It's a lot of work. Because it's so much work, it's possible to invest too much, too fast. Sometimes it feels easier to throw money at something rather than finding the shortest route. For example, you can absolutely hire ten editors to get your portal launched, but you could save 90% of that capital by hiring one or two editors that can recycle your existing content onto the web.
On the other hand, if you don't invest enough or if you hire college interns to work for $10 an hour, that can lead to trouble too. Respect your business, and it will respect you back.
Have you made any of these mistakes? If you want to succeed, take your multiplatform publishing business seriously – if you don't, nobody else will either.