Large magazine events with active sponsors can make up a reliable chunk of your revenue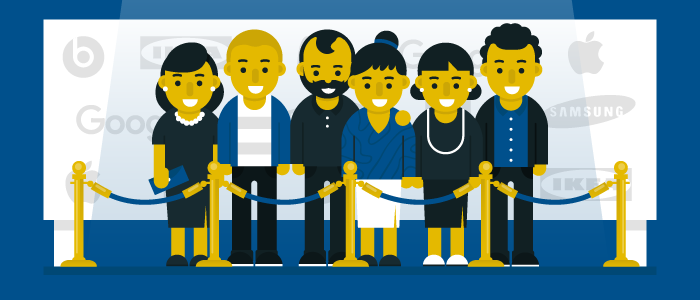 In-person anything is better than phone or email anything. A cold call could turn into a friendly conversation about the latest Game of Thrones, whereas a cold email could just end up in the junk box. An in-person business meeting is how real sales professionals close deals, not over the phone or through WebEx. There's nothing that replaces an in-person event when your goal is to build a connection with a customer, and that includes magazine subscribers at magazine events. They offer the highest level of interaction and fidelity.
There are many different ways to make money online as a publisher. You can sell sponsorships, impressions, lists, clicks, leads, books and products, periodicals, memberships, and more. But magazine events are a niche all in their own. Not only do live events provide interaction with highly engaged audience members, they are also a great new revenue stream for many publishers.
Live in-person magazine events can be expensive but profitable products to add to your publishing brand wheel when you're a magazine. The risks are certainly high when you're renting a facility, paying for caterers and filling swag bags. However, done right, there are many successful magazine-owned events that generate revenue through tickets, sponsorships, and lead generation.
[text_ad]
How live magazine events generate revenue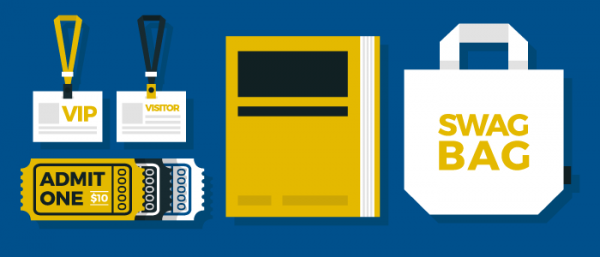 B2B publishers often get more involved in audio conferences and webinars, but both consumer- and business-facing publishers host live events.
Last we checked, out of our Mequoda Gold Members, 59% do magazine events. Farm Progress is the leader, hosting the Farm Progress Show, the largest outdoor farm show for North American and International farmers, ag businessmen and ag related companies.
Harvard's Program on Negotiation offers professional development programs and make up another example of a publisher who has turned events into a huge percentage of their revenue.
The cost of tickets typically cover basic expenses of a magazine event, like the venue, meals, marketing and logistics. But publishers have many revenue streams when it comes to events. For large events, they can sell small and large sponsorships which may cover food, venue and swag. Sponsors pay for lanyards and tote bags, or placement in your swag bag that guests get when they arrive. Some publishers have expos and sell booths to sponsors.
One of the most useful (and exclusive) multiplatform publishing examples are conferences and summits. These events house a plethora of high-fidelity content to be repurposed. In the past few years, The Atlantic has taken full advantage of this concept by forming their annual CityLab: Urban Solutions to Global Challenges conference.
A different major city hosts this two-day event each year (London was the host in 2015) and boasts numerous panel discussions and presentations from the world's leading voices on urban challenges. What does this mean for multiplatform publishing? You guessed it–every second of these conversations are captured on camera and bursting at the seams with content that readers want to see, hear and talk about.
These recordings are now a video series online; provide support for articles by staff writers, and even influenced a complete overhaul of The Atlantic Cities website into the newly (and appropriately named) CityLab. Now, they have a series of other events based on this success, over on Atlantic Live: The Search for Answers: Fighting Rare Cancers, City Makers Summit, and Education Summit 2016 are all examples.
How live magazine events can be turned into other products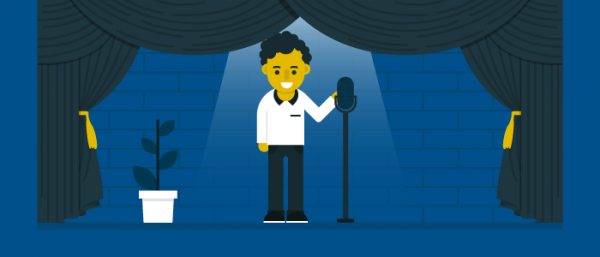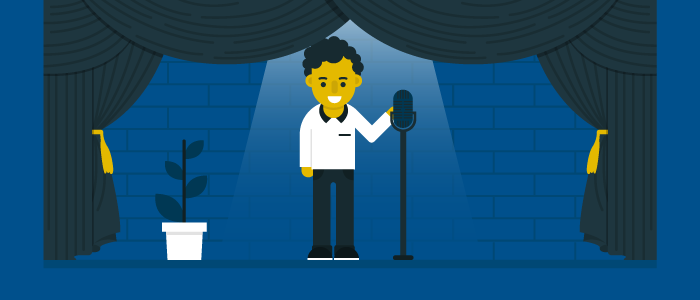 All of this live content can be recycled into live webinars. Or, you can create webinars that get recycled into your live events by inviting your speakers to take their presentations on the road.
Live events can be turned into on-demand video series that you can sell, or grant access to. You can also sell transcripts, and/or turn those transcripts into a series of articles to publish on your free Portal. They can serve as topic ideas for your managing editors when you're coming up with ideas for free reports and paid books, too.
Think of a live event like a long interview. You can clip and excerpt and get some of the best content on a topic when spoken live as a keynote, rather than attempting to button down an interview with some of the foremost experts in your niche.
How to design a live magazine event website that sells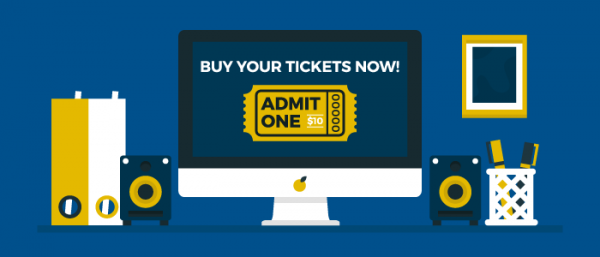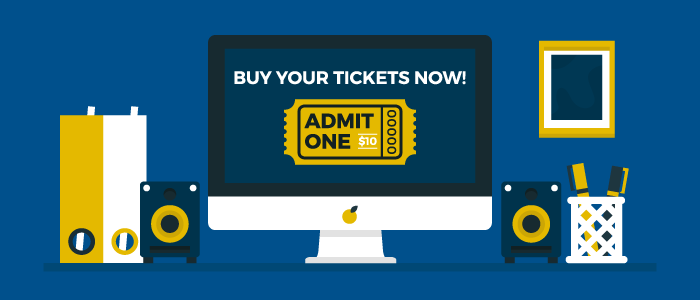 Magazine events can be seminars that can have thousands of attendees, as well as B-to-B workshops and one-on-one consulting sessions. All these are experiencing a renaissance, even though, with the exception of webinars, they are not digital.
Even with all the connectivity and all the digital products that the web now enables, the demand for live events — high fidelity, personal face time — has never been greater.
People who spend more time texting than talking on the phone still crave live, social interaction with peers, mentors, and subject matter experts. Demand for live-event products is at an all-time high.
Publishers who have built their brand online are now discovering greater success at marketing their live events. Additionally, as database marketers, the cost of promoting live events with digital media is more affordable than ever. Through email and event websites, a lot of marketing can be done online.
Event websites must contain enough details to guide a potential ticket holder through the experience of the event. Will it be large, or intimate? Are there early birds, and when do they expire? Is it one track, or several tracks? These are all things people will want to know right away.
Event websites have their own business models. They are built to sell seats to an event, include e-commerce capability to sell those seats, and may also provide access to event materials. Additionally, they may sell membership or one-time access to on-demand event videos. Here are some of the most basic elements an event website should include:
Pricing and early-bird pricing
Early-bird pricing is common in event marketing, but it requires either a sophisticated system for tiered and delayed pricing, or an online editor who's paying close attention to your early bird marketing schedule.
Speakers and presenters
Every event website should have a speaker page, as it can be the main selling point in some cases. Below, take a look at Yoga Journal's teachers, faculty, and presenters page which covers everyone involved in their yoga events. They also offer audio recordings of the speakers at their events.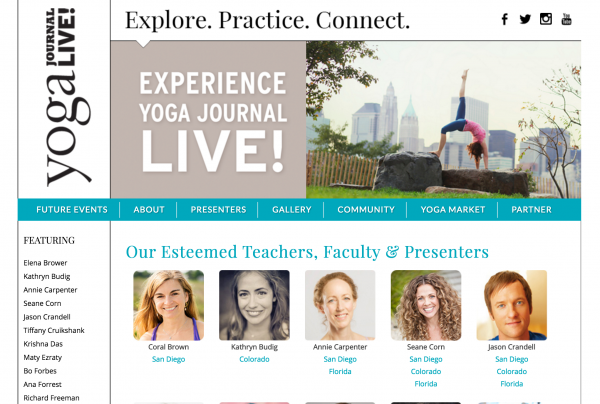 Exhibit / sponsor info
If you accept sponsors for your events, then make it easy for them to find out how they can get involved.
Itinerary
Attendees will know what to expect if you can provide them with an agenda. The Biblical Archaology Society, which publishes Biblical Archaeology Review, also sells tickets to tours, seminars, and cruises. On their dedicated event pages, they host a large detailed agenda of each day including times, titles of sessions or events, and detailed descriptions.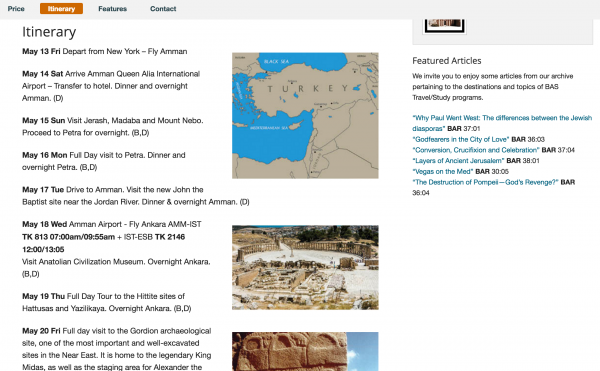 What's included
Speaking of BAS, they also provide a detailed account of what's included in their ticket: all flights, dinners, transportation, tips, etc. And also what's not: A Visa, drinks, travel insurance, etc. If you're not bringing people across the globe and are simply hosting a conference, you can tell attendees whether or not their lunch or hotel is included in the price, for example.
Who should go
When determining whether they should attend, potential attendees will often seek out their job title in session descriptions in order to know if the sessions will be too high or low level for them. They may seek out testimonial videos, or a simple list of job titles recommended to attend.
Travel information
If you're offering a discount at local hotels, include those links, phone numbers and codes on a dedicated location and travel page. Also include the closest airports and driving directions from a local city or different points in the city.
Offline and online networking opportunities
Cocktail party? Let 'em know! Meetup luncheons? Let 'em know! If your event website has a blog, encourage commenting so attendees will rally around you. Create and promote a discussion board or Facebook group that lets attendees get to know one another before the event, especially if you're in an industry where people attend every year. HOW hosts their annual HOW Interactive Design Conference with an attendee Facebook group. Create a hashtag that people can use in their social media efforts to connect your attendees even further, like Interweave's #BeadFest. Beadfest also has almost 18,000 likes on Facebook, so they're cultivating a community right there. Farm Progress' Farm Progress Show has almost 16,000 fans on Facebook, and their feed is embedded on their homepage.
If you really want to win the live event website awards …
Event content
An event website is focused on e-commerce, but may use complimentary subscription website business models, including a Portal. For example, Farm Progress Show uses a Portal to give updates about the show year-round.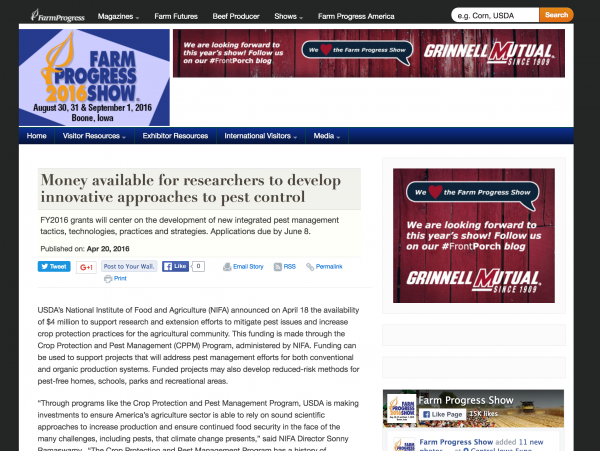 Social content
Have you asked your speakers to participate in social chats on Facebook or Twitter? On Tuesdays from 12-2pm EDT, Content Marketing World hosts a popular #CMWorld chat featuring different CMWorld speakers from week to week. They use these chats to populate new blog posts on their event website blog and get attendees pumped to see the speakers.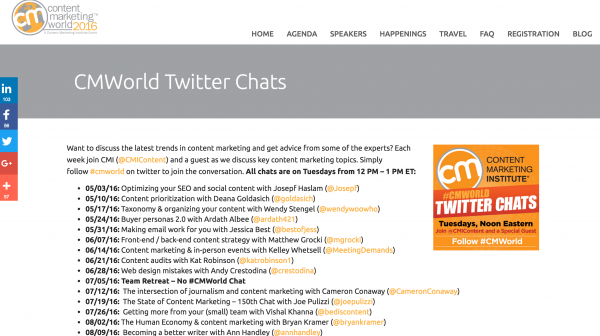 On-demand content
If you host events, aspire to be more like TED. Maybe you won't have 2200+ on-demand talks to offer right away, but it's something to aspire to, right? Then, decide if this content will be free and used to market future events, or if it will be member-only content, used to drawn up additional event revenue.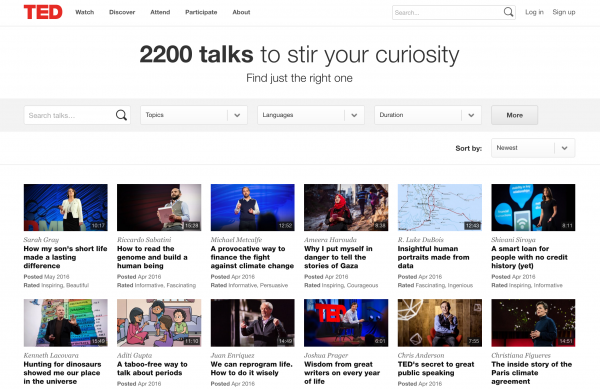 TED offers most of their talks for free on-demand, and each video has its own dedicated page, which is beautifully designed. These video pages come with the event name, date, and location. They also include an interactive transcript and social media buttons that encourage sharing of the talk. TED could do a better job at taking the video watcher from the video page to an upcoming event sales page, though, a huge opportunity they're missing out on.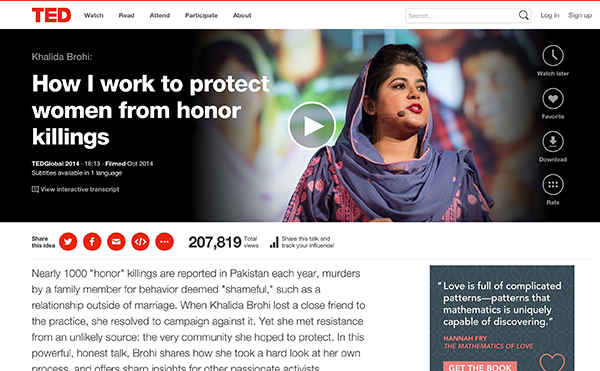 What about digital events?
Many publishers, and maybe you too, are trying to think of creative ways to market their products while spending less. A profitable option is a digital event – this could be a webinar, live webcast or audio conference.
Even though travel budgets have been cut significantly, employers still need to provide education and training. Digital events are a great way to provide training to their entire staff for one low price.
To be successful, you will need an automated system to accept and track registrations, process payments, and issue confirmation emails with invoices attached. On the technical side of production, you have many style options including audio, web, streaming, video and on-demand solutions. The same content can also be used to produce white papers and live events.
What are your thoughts on live magazine events, how have you made them successful?