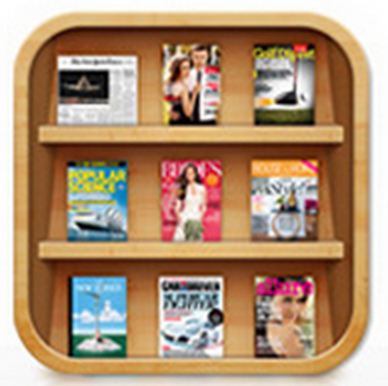 Before you decide which digital newsstand to publish on, see what your options are
You won't find a digital newsstand at the corner of a city street. The digital newsstand is the latest step in the evolution of digital content publishing. These digital distribution platforms offer an array of digital content, from newspapers and magazines to journals.
And what is a digital newsstand without free content? Some do a better job than others when it comes to sneak-peeking with freebies.
Digital newsstands first graced the digital landscape due to the introduction of tablets, and to a lesser degree, smartphones. Once content publishers realized that these products allowed for an interactive reading experience, digital newspapers, magazines and journals became more relevant. In a time when traditional newsstand profits were decreasing, it's helpful to offer products that don't require additional costs like printing.
Of course, for publishers, digital newsstands are quite desirable. They offer the opportunity to sell products to a global market. With proper attention to the design and functionality of a digital publication, and the right marketing strategies behind them, digital newsstands can become a major affiliate for publishers worldwide.
Are you familiar with the major digital newsstands in operation today? Let's take a look at the three most widely used digital newsstands, and a fourth that's a little different than the others.
[text_ad]
Three Major Digital Newsstands
Apple Newsstand
This digital newsstand is designed specifically for Apple devices that run a version of iOS. The functionality of the Apple Newsstand app lets users gather and organize digital magazine and digital newspaper subscriptions. It does this by creating an individual app for each of the magazines or newspapers downloaded from Apple Newsstand.
As with any digital newsstand, the option to buy directly from the app is built in to the functionality. Billing for these digital purchases goes through an iTunes store account.
One great feature about Apple Newsstand is that updates can be sent directly to your device automatically when available. Also, since Apple was the first company to introduce the tablet into the market with the iPad, there are a lot of publications available in this newsstand.
Amazon Kindle Newsstand
Similar to Apple, Amazon created a physical device, known as the Amazon Kindle Fire, to embark on its own digital newsstand endeavors.
One nice feature for buyers of digital products from Kindle Newsstand is that each subscription comes with at least a 14-day free trial. A buyer can cancel the subscription within that time period and not get charged.
Another interesting feature, according to Amazon, is that "Past issues of your Kindle magazines and newspapers are stored and available to download again from the Cloud, even if you cancel your subscription." This allows users to get the most out of their subscriptions.
Google Play
Directed at Google's Android market, Google Play is the digital distribution platform owned by Google. Google Play hosts all of Google's digital content offerings, including music, games, and movies. Play Newsstand visitors get to see a vast range of free content supplied by publishers, to tempt them into buying. It learns as you read, so it becomes more and more geared to your reading habits as you go. Google Play and the sales of Android devices continue to grow, perhaps because of the lower cost of Android devices. It also acts more like a newsfeed than Apple Newsstand, which users only visit when new issues come out.
Unlike other digital newsstands, Google Play began allowing search ads in the Play store, giving software developers the opportunity to promote their apps for the first time.
Other Types of Newsstands
Newsstands like Zinio are a bit different than the rest because it wasn't created for a specific device. Zinio can be used on a computer, or through an app for Android devices, Apple devices, Windows 8 or Windows RT. In addition to magazine subscriptions, Zinio offers single issues so users can get a feel for a digital magazine before buying a subscription.
Digital Newsstands are growing in popularity due to the growth of the tablet market and an ever increasing appetite for digital magazines and newspapers. As publishers put more content on digital newsstands, make it interactive and high quality, there will be even more attention coming to digital newsstands in the future.