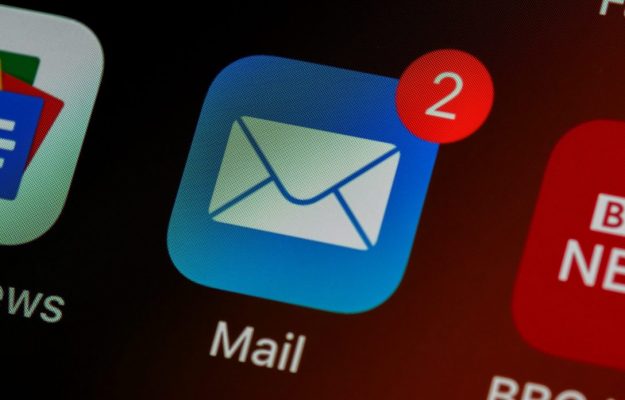 A few weeks ago, I read an article from Peter Houston at What's New in Publishing that said email is the 'Comeback King' of digital publishing. That's a far cry from a famous statement back in 2009 from the Wall Street Journal, that email newsletters were officially dead. Boy, that didn't age well, did it? We didn't believe it then and we don't now, either.
But I love how eloquently Houston described the rise of email newsletters:
And then social media got weird and angry, and Slack and its ilk became ubiquitously overwhelming, and constant pings on your phone from your brother, your bank and your dry cleaner knocked the shine off instant messaging. The personal touch of a well-crafted email newsletter landing quietly in your inbox became a welcome relief from the white noise of unsolicited posts and notifications.
And it is in that space that publishers have carefully re-engineered their email newsletters to become tightly targeted, niche publications. Delivered daily or weekly they are welcomed as trusted, waited-for content by opt-in audiences and offer a robust platform for regular engagement, marketing communications, and monetization.
To apply this specifically to the
magazine industry
, magazines themselves make great original content from which derivative email newsletter content can be produced.
This accomplishes several things:
It absolutely aligns your email newsletter content and associated free portal content with the premium content from your magazine or magazines, providing an obvious and aligned path from free to premium content.
Leveraging your premium magazine content also lowers the cost of producing a high-quality email newsletter and its associated portal.
Finally, the daily newsletter offers a way to maintain a high contact frequency with your premium magazine and all-access subscribers thus positively impacting overall retention rates for your premium subscriptions and memberships.
[text_ad]
The email newsletter frameworks that work and will keep email alive
In
Mequoda Pro
, our premium training library, we have in-depth tutorials on each of the newsletter frameworks we believe to be the most useful for any publisher, and that you should be sending out every week.
The Preview email template is an editorially-based email that summarizes articles from an issue or special collection in a way that gives the reader enough reason to keep reading. And it should be so well-written and intriguing that after a few times reading these emails, the user wants to subscribe to the premium product. It generally consists of three main sections, small stories or excerpts from the premium product, and a boilerplate at the end that is purely promotional to get them to subscribe.
The Preview template was created by necessity. A publishing partner who was under some heavy pressure to get their circulation up quickly or else came in. And they were doing three Spotlights per week on top of their normal Dailies and Weeklies (more on those later). And we said, "Gee, how can we accelerate this and not exhaust it?" The editor we were working with was a commercially-minded editor and said, "What if we preview some of these great collections and issue content we've got and we'll intermix it? We'll up the contact frequency from three times a week to seven?" So we did it, and we went from 1,000 orders a month to 2,000 orders a month. And normally if you double email contact frequency, you might get 60 or 70% increase, but we got 100 % increase. So if you hear us talk about how we have a revolutionary method for doubling the number of subscriptions memberships you're selling online, this is it.
At Mequoda, we call any promotional email that features a single product or membership a Spotlight. When you're designing a promotional email, it's best to ask yourself: "how can I get the visitor out of this email and onto a purchase page as quickly, and as informed, as possible?"
The idea behind the Spotlight email template is that the publisher is shining a spotlight on one product instead of trying to sell a bunch of things at one time, like a catalog of products, or several different items. A Spotlight could also shine a light on an all-access membership pass, which we consider a single product, even though it includes a plethora of content.
Learn more about designing Spotlight emails.
Aggressive contact strategies tend to generate more leads for all-access magazine subscriptions than many people anticipate. For example, to cultivate an effective daily email newsletter, send a "three-on-three stack" five times a week. This includes three editorial posts and three text ads promoting your own premium content or your sponsor's content. Your first post in the stack should be new, while the remaining two can be reruns of "blockbuster post" content that you have updated and are repurposing. Learn more about the three-on-three stack.
Like daily emails, weekly email newsletters ensure that your name holds more weight in a potential consumer's inbox. You can build five-by-five email templates consisting of the five new daily posts from the previous week, plus five text ads, and a list of ten links to the blockbuster posts you ran in positions two and three in your Daily email newsletter. Learn more about weekly newsletters.
Sharing your free guides or reports with your existing email newsletter subscribers via email may not initially make a lot of sense. After all, you've already used those guides or reports as incentives to get them to subscribe in the first place, why send them additional emails about these guides after you've already captured them? There's one big reason, and that's to encourage pass-along and to help promote your all-access magazine subscriptions. Learn more about circulation-builders.
Master file mailings promote titles across brands or portfolios. The idea behind this is that you cross-promote within your company across brands, and give away free and premium content, though you can embed ads encouraging magazine subscriptions below or alongside your premium offers. 
Learn more about cross-promoting subscription products.
Do you have email newsletter templates that work for your company? Share your links, we'd love to see them.
[text_ad]