These methods will help you add more registered members to your email lists
Digital publishers are using a variety of methods to drive traffic to their websites in this digital world. Diversifying your approach to building email circulation will increase the rate of traffic that comes to your site.
To insure a better chance of success, the additional traffic needs to be converted into email subscribers. This way, you can stay in touch with your audience, offer them free information products, and present them with additional opportunities to buy your products.
Five offers for building email circulation
In addition to great content, you will need to offer an array of free products in exchange for a valid email address.
Building Email Circulation Offer #1 – Site Access
I have come across sites that offer special access many times. I typically begin reading an article about a topic that interests me. I finish the first few paragraphs and click on the button for "more information". I am then presented by what we at Mequoda would call an order form in editorial, or OFIE. This OFIE informs me that the article I am reading is available to registered users for free. So if I want to continue to the end of the article, it is necessary for me to enter my email address and become a registered member of the website.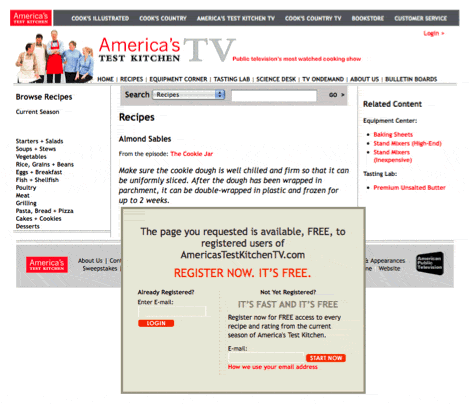 [text_ad]
Building Email Circulation Offer #2 – Email Updates
Imagine a user conducts a search, finds your website within Google's search results and enters your landing page. Informing the user that they can register with your site and be sent email updates on the topic of interest is a good way of building email circulation. This can be done with an OFIE, OFIN, Floater, or interrupter ad. A user is likely to do this if your content is strong and precisely what they are looking for.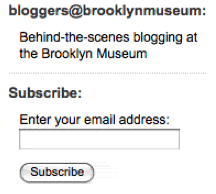 Building Email Circulation Offer #3 – Free Downloads
Free downloads should be a big component of building email circulation. The first step is to create your free products. Whether you are using special reports, white papers or other downloadable items, these freemiums should be exchanged for the visitor's email address.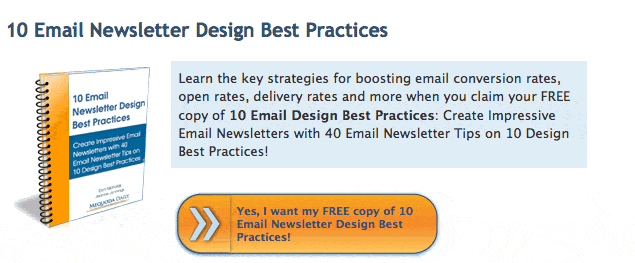 Each free download you offer should have its own rapid conversation landing page. This way you can easily collect visitor data and use the RCLP as an organic marketing component, optimized for the specific keyword phrases you are targeting with your free download.
"Free" is typically an offer that is hard to refuse. Promote for these free products through interrupter ads in related posts. Running SEO campaigns around these free products will also help to increase traffic to their rapid conversion page, and ultimately, will allow you to get more email subscribers.
Building Email Circulation Offer #4 – Social media optimization
Multiplatform publishers prefer to have email subscribers, but they certainly won't turn down social media subscribers. Try offering a free download only available to those who are Facebook subscribers or Twitter followers. This creates inherent value of those platforms. Furthermore, you can add copy to your Facebook and Twitter pages, asking your users to sign up for email newsletters and promotions too.
Building Email Circulation Offer #5 – Paid Search
If you have a marketing budget for pay per click (PPC), you can create ads that directly promote and sell products, or ads for free downloads. Creating campaigns for free downloads will help you build your email marketing list, as you can target keyword phrases that you don't rank high on.
Our Building Email Circulation webinar has over 40 tips for building email marketing lists. Check it out now.