Digital magazine costs aren't limited to production and design, there are distribution fees to take into account, as well as the software and hosting fees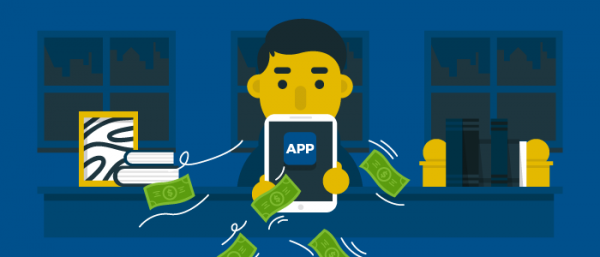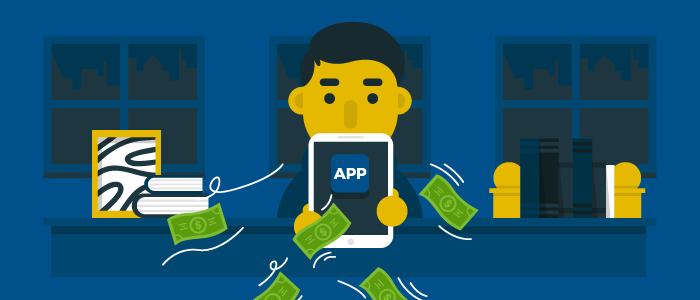 There's no doubt that publishing your digital magazine on a tablet, so that it can be downloaded in some of the world's largest newsstands, is a good idea. 20% of your subscriptions, depending on your market, may come directly from this huge marketplace.
It benefits your content too. Many people read from back to front in print magazines. But in a digital magazine, 95% will read front to back. They'll see more pages (and ads for that matter). Or, they'll pick an article are start there. With an online/web magazine the reading dynamics are similar but different. It's a fascinating thing to master if you're a magazine editor in the 21st century. The web magazine is significantly different, and both are very different from the print magazine.
Newsstand remit rate costs
Just a few short years ago, magazine publishers were thrilled down to their toes to keep 18-40% of sales from news agencies.
When Don ran an online newsstand, 18% was the average new remit order for the 1,400 titles there. And some publishers earned absolutely nothing from sales from the agencies they dealt with.
But all these years later, the same publishers complain bitterly about earning … 70% of sales from Apple.
Some people just don't know when they've got it good. The cost of digital newsstand publishing is pretty fair.
If you plan to launch a reflow-plus digital magazine—the type of edition we suggest because it's most desired and readable—you're going to incur more costs than if you launch a digital replica. Of course, the cost of using the top digital newsstands is technically free. Apple, Amazon and Google don't charge you to publish your magazines.
The cost is incurred on those platforms are 30% to Apple, 35% to Amazon and 40% to Google whenever you sell a copy or subscription. Amazon and Google's rates are negotiable.
A lot of folks in the industry consider Apple to be taking a 30% commission, and that number is the focus of their ire. Yet, as we've noted, Apple is actually sending publishers 70% of every sale. No publisher pays any newsstand a 30% commission. So we prefer to call it a 70% remit rate – to describe the action that occurs when Apple sends your cut to you.
Which digital newsstand should you use? Two of these newsstands will negotiate their remit rates. For these, we're reporting on the best remit rates we've seen around the industry.
Remit rate: 70%
Negotiable: No
Device: iPad
Notes: Many publishers have created apps, due to the official "newsstand" going the way of the Dodo bird. But apple allows publishers to sell subscriptions on their own websites, even if Apple is also selling those subscriptions, and takes no cut – as long as the website contains content, and isn't a rival commercial website.
Remit rate: 65%
Negotiable: Yes
Device: Kindle
Remit rate: 60%
Negotiable: Yes
Device: Android smartphones & tablets, Google TV
Notes: No one but Google knows how many titles Google Play offers. A search doesn't reveal the number of results, and their sales copy only calls it "hundreds."  One review comparing Google with Amazon listed numbers for all kinds of apps … except Google magazine titles.
Zinio
Remit rate: 85%/35%
Negotiable: Yes
Device: All major ones
Notes: Zinio, the oldest digital newsstand operation, handles all conversions to digital format for publishers. It also has the most complicated arrangements, and will even handle fulfillment for publishers who want to sell their digital magazines from their own website. It has the best remit rate if you sell your magazine through your own site (85%) but drops to 35% when sold through their platform.
Zinio also launched its Netflix-style program, Z-Pass, which costs $5 per month for six magazines, which the user can swap out as desired. It hasn't been around long enough to have generated any meaningful data for interested publishers, but I'd love to hear from you in the comments if you're part of the program.
Design and publication costs
Of course, there are other costs involved, including design and publication. In terms of design, you may need:
A new hire –  If you decide to hire a new designer specifically for your digital issues.
Magazine software – If your existing designers are ready and willing (more on that below).
A partner – You may choose to outsource everything to a company (like Mequoda) that does it all for you, usually for a per-page rate.
Software costs
One thing most publishers will need, if they intend to publish on the big platforms, is digital magazine publishing software. When perusing digital publishing software rates, you may come across these fees:
Initial software fee – the charge to use their software
Startup fees – typically from companies who help you set up / design your digital magazine
Per download fee – the flat rate or percent you pay per sale
Per published magazine – the flat rate or percent you pay every time a new issue comes out
Monthly fees – a flat rate you pay monthly to use the software / service
Hosting fees – the cost to host your files
We don't normally advise publishing a digital replica, however many publishers with smaller budgets, or those who haven't decided to invest in their digital magazine yet, choose to start with a digital replica.
In this case, the production costs above would be less, because you're not truly digitizing the content. A temporary thing, we hope.