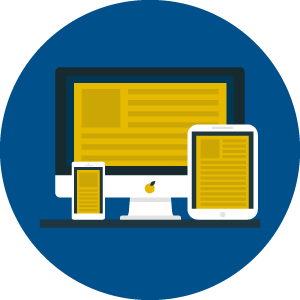 The future of magazines may involve print, but digital devices? They need to be limitless.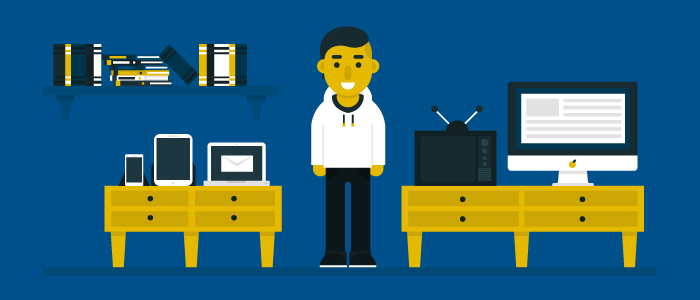 The MPA recently released their Magazine Media 360° report and the future of magazines is just as interesting to predict as ever. The top growing magazine brands year over year tapped into just about every general interest niche: Esquire, domino, Nylon, Town & Country, Fast Company, Harper's Bazaar, Teen Vogue, Fit Pregnancy & Baby, Country Living, Popular Mechanics.
But some of the biggest digital media industry news to us, was that desktop/laptop audiences demonstrated notable growth for the first time in seven months, reaching more than 560 million users, a 6% increase.
To clarify, Magazine Media 360° measures multiplatform publishing data from 140 magazine brands from 33 companies, representing 95% of total readers. Here's how Magazine Media 360° defines their measurements:
Print+Digital: The unduplicated estimate of average issue readers, in thousands.
Desktop/Laptop: The number of uniques, in thousands, that have visited a website on a desktop or laptop at least once in the specified reporting period
Mobile: The number of uniques, in thousands, that have visited a website via mobile device – including iOS and Android – at least one time during the reporting period
Video: Unique viewers, in thousands, who watched a video at least once during the reporting period via a player owned/operated by the publisher – regardless of where that video was viewed – and/or, if reported, through a separate, clearly branded channel.
MPA President and Founder went as far as to say, "top magazines reach vastly larger audiences than the top TV shows." At first that might sound surprising, but television is just one platform, and the television shows that are on multiple platforms, are usually also magazine brands. America's Test Kitchen is Cook's Illustrated (and others), Martha Stewart is Martha Stewart Living, even HGTV has HGTV Magazine.
The question of whether the chicken came before the egg isn't entirely relevant, either. This Old House started on TV, and now it's a magazine. But if someone wants to watch This Old House on television, they'll have to wait until 5:30 when it comes on. Magazine media can be consumed many more ways, at any time, through the print magazine, through digital apps, through web magazines, or through the free portal (and the many other ways magazines recycle content).
The future of magazines: From desktops to mobile to desktops?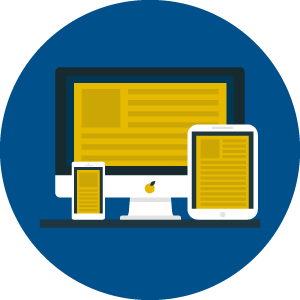 Ten years ago, most magazine publishers fell into two camps when it came to online magazine publishing. Some buried their heads in the sand and did little or nothing, apparently hoping this crazy fad would pass. We'll call them "Reluctants." Others jumped in, investing enormous amounts of time and money with little or no planning and mixed results at best.  We'll call this group the "Eager Beavers." Of course there were publishers who did have a plan, executed it well, and achieved success, but they were more the exception.
Today, the Reluctants have accepted that they need to get on board with the web, and have even come to accept that a digital magazine is probably in their future. They just don't know how to get started.
Meanwhile, the Eager Beavers continue to believe that online magazine publishing is important, but may feel they were burned by the hype over something that hasn't really panned out.
This is another scenario where all the hype about mobile has given publishers a lot to do. Just after you brought all your content online—with a strategy, or without—now you have to re-write your sites to be responsive and mobile-friendly. And now the MPA tells you desktops are coming back into vogue. Well, maybe, maybe not.
The multiplatform solution to digital magazines
We still believe that digital magazine apps have their place, sell quite well, and many users love them. But we think the solution to this back and forth on laptop and mobile growth, and deciding where to focus, is with a web magazine.
Digital magazine apps can only be used on a mobile device, but if you can design the same magazine—using all the bells and whistles available to your app —and make it responsive so that it works exactly the same on a mobile device, or on a laptop, you're in business.
Read this series if you want to learn more about web magazines:
Here's where we give you an example of a fully-functioning web magazine.
Reasons to Start an Online Magazine Library 
One of the best reasons to start a web magazine is because you can create an archive of your digitized past issues to go with it. And when you do that, you can use contrast/decoy pricing to sell higher priced subscription packages.
The Mequoda Magazine Website Business Model Explained 
From the business side of things, here's how a functioning digital subscription website operates that includes a web magazine and a library.
How the Multi-Platform Mobile Development Challenge Was Accepted By These Savvy Publishers
Beginning with two of our favorite web magazine examples, TIME and Metro Parent, we get into two sites that have successfully brought their brand online via intuitively designed web magazines — no app required.
Web magazines do have one potential drawback: They require internet access. And while many people do have traveling hotspots, and 4G enabled tablet devices, this limits the "anytime, anywhere" ideals that we want for digital magazines. So, to rectify that, we suggest publishers include digital and PDF copies of their magazines within their magazine subscription website. That way, just like on a tablet or Kindle, a user can hop online at the airport to download an issue to read on their laptop or tablet before a flight. We think this is the best of both words.
What are your thoughts on web magazines? What does an ideal digital magazine look like to you?