This Top 25 list is the opposite of all our others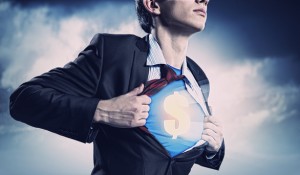 Last Tuesday we took a look at the 25 top magazines by digital circulation, according to data released by AAM for the period July-December 2013. That was a fun time, with several surprises.
Plain old Reader's Digest turns out to have an awesome tablet magazine and leads all magazines in digital circulation. Unheralded American Media Inc., with its humble gossip magazines, OK! and Star, and its fitness magazines competing in a huge niche, Shape and Men's Fitness, had as many representatives in the Top 25 as media titan Condé Nast.
But this week we have even more fun for you: the 25 top digital magazines by percentage of their total circulation. Note: We removed any magazines from the list that are free or are not technically "digital," such as The Chronicle of Higher Education, which is an email edition.
(Another note: AAM uses the phrase "digital edition," so that's the term we're using in this article; but for clarity, Mequoda's practice is to use the term tablet edition, since web/html editions, PDF and email could all be claimed to be a "digital." )
But this list has its own surprises in store. For starters: Would you have guessed that the magazine with the largest share of its total circulation as digital is the "number one hair and beauty source for women of color?"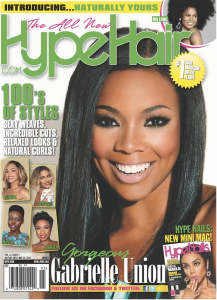 Yes indeed: Hype Hair reports that a whopping 59% percent of its 65,715 circulation comes from its digital edition. Hype Hair's digital edition was launched in 2011, so it's leaped to this position in just three years.
Hype Hair is distantly followed at position #2 by fashion and beauty magazine Nylon, one of only three publications that also appears on the Top 25 digital circulation list we published last Tuesday, followed by – another eye-opener – The Hollywood Reporter, Out, a gay and lesbian lifestyle magazine, and OK!, another magazine from the Top 25 digital list.
Interestingly, two of the three magazines which make an appearance on the Top 25 digital circulation list, OK! and Star, are both representatives of American Media, the company we noted in last week's Top 25 digital circulation post as a publisher flying under the radar yet managing to tie Condé Nast with four magazines on that list.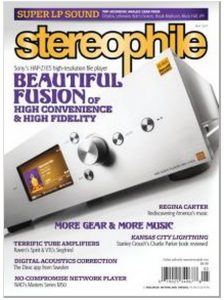 Another point to note about this list is that it's largely made up of smaller niche magazines, such as Stereophile, Sailing World and Transworld Snowboarding. By contrast, the top magazines by digital circulation and Online Media Index (OMI) are both populated almost entirely by finance, women's interest, men's interest, sports/ fitness, entertainment and general interest news magazines.
That means the big players like Hearst, Time Inc., Meredith and Condé Nast, who specialize in those categories, aren't represented here.  The highest representative from the big players is Condé Nast's WIRED in 39th place, with a measly 12% of its circulation being digital.
Instead, niche magazine publishers like Bonnier and Source Interlink Media (SIM) are the ones who are getting the most bang from their digital circulation – the average percentage on this list is 24.83% of total circulation coming from digital, and Bonnier has seven magazines on this Top 25 list, all below that average, while SIM has seven magazines on the list, with two above the average, and five below. (Bonnier has an additional nine magazines in the Top 50, American Media has five in the Top 50, and SIM has another two.)
As we've often noted, Bonnier is taking the lead among multi-title publishers in digital magazine publishing (here and here, for example), but we've never written about SIM. Here's how they describe themselves on their website:
Source Interlink Media is the premier source of special interest media in the United States. With more than 75 publications, 100 websites, 800 branded products, 50+ events, and TV and radio programs, SIM is the largest provider of content to enthusiast communities interested in automotive, action sports, home theater and other niche activities.
And while SIM isn't leading the way in total circulation, digital circulation or OMI, with 7 of the 25 top digital magazines by percentage of circulation, it would appear that it is winning the digital percentage wars, with Bonnier in second place with 6 in the top 25.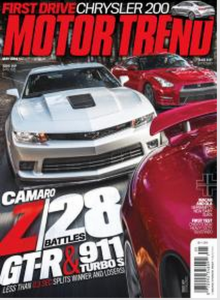 As it happens, the iPad edition of SIM's flagship, Motor Trend, won an "Eddie" award honorable mention in last December's FOLIO: Awards for Best Consumer App, though Motor Trend actually scores only 102nd for digital circulation as a percentage of total circulation (6%), and 27th in total circulation (1,118, 877).
Still, it would be nice to think that for SIM, as the winner of the digital circulation percentage wars, digital magazines are doing what we had always hoped they would: enhance total subscription, and, presumably, advertising revenues, through channels that were nonexistent before the advent of the iPad in 2010.
It would be nice to think that, but it wouldn't be true. Unfortunately, over the past year that AAM has separated out digital from print circulation, SIM's only magazine to show any real growth overall is Sound & Vision at 3.1% — but its digital circulation dropped over the same period by 5.5%.
In addition to Sound & Vision, two other SIM publications, Transworld Motocross and Transworld Snowboarding, also lost digital circulation, by 24.2% and a whopping 40%, respectively. Only rising print circulation minimized overall circulation losses for these two at only -8.1% and -13.6%. Yet all three of these digital circulation losers appear on the Top 25 digital percentage list.
In fact, of other SIM magazines not on the Top 25 percentage list, almost every one – 22 in total – actually lost overall circulation, even while their digital number rose significantly. Even the two that gained overall circulation did so at rates vastly lower than their digital increases: Automobile Magazine gained 1% overall, while gaining 113% digitally, and Surfing rose 17%, while gaining 257% in digital circulation.
In short, while winning the digital circulation percentage wars, SIM's data proves that beefing up your digital circulation is only good for the bottom line if you're not also losing print subscribers by the thousands.
Learn the secrets behind today's most rapidly growing niche publishers. Download a FREE copy of How to Develop a Multiplatform Magazine Business Plan, and discover how large your magazine business could become and how much of an investment will be required to build your business to maturity.
25 Top Digital Magazines by Percentage: Not just niche, but also smaller circulation titles
Overall, this list comprises largely magazines with modest to very small total circulation, ranging from Sailing World's 35,461 to Star's 805,752.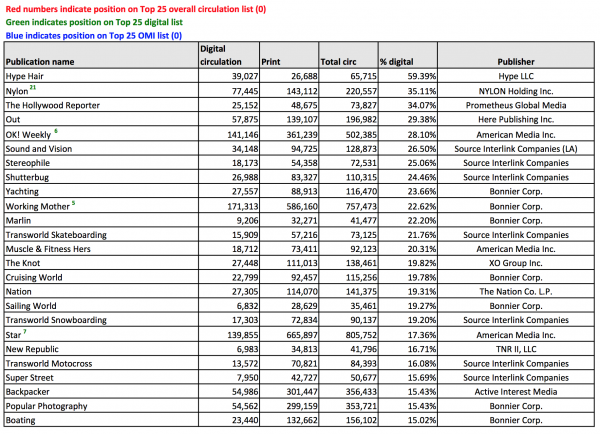 And while all the charts we're showing you include notations indicating each magazine's position on our other Top 25 charts, to give a picture of overall publishing vigor, none of these Top 25 digital percentage magazines appear anywhere near the Top 25 for total circulation or the Top 25 for OMI.
And there seems to be no rhyme or reason to the presence of these diverse publications on this list. For instance, Hype Hair was founded in the early 1990s; venerable The Hollywood Reporter launched in 1930; and Yachting was born even earlier than The Hollywood Reporter, in 1907. And while the demographics of Hype Hair might lean toward millennials and digital natives, those of Yachting certainly do not.
Price doesn't seem to be an indicator, either. Hype Hair is priced at $27 for either subscription. Number 2 Nylon sells its print edition for $19.95 and its tablet version for $9.99. The Hollywood Reporter is sold only as part of a bundle, and the tablet edition is included in all of them.
Nor does ease of purchase seem to be a deciding factor: Hype Hair doesn't bother to sell any subscriptions, or even so much as mention them, on its website. If you don't know enough to search for it online or in the Apple Newsstand, you just can't buy it.
With all the questions surrounding these results, we hope you'll chime in below and offer your opinions on what's driving digital percentages of total circulation. How can Hype Hair gain almost 60% of its circulation with its digital magazine? What's up with SIM and its plummeting print circulation, even while its digital circulation is soaring?