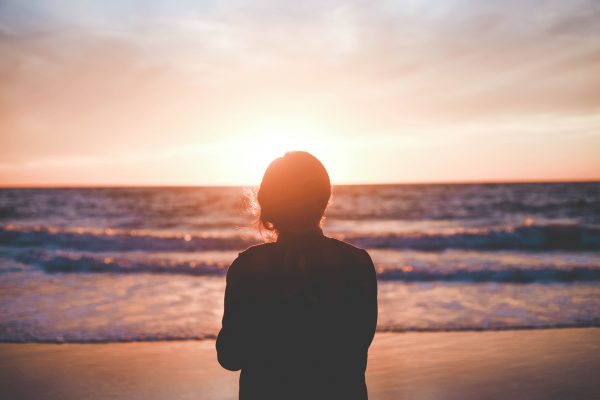 Profiling the most perceptive voices in our niche publishing industry
There was a time when investors were shying away from publishing media because "journalism" was "expensive" and user-generated content was "cheap."
But as the world changes tides and begins to preach the quality over quantity sermon, investors have begun to appreciate journalism again. The "fake news" saga has only helped legitimate news publishers, because consumers have become more discriminatory about where they get their information.
The same logic applies to specialized information, and we believe in the quality of content created by niche publishers. But we've also noted before that by reaching that "very specific audience … in a deeply authentic way," niche publishers are also able to deliver more and better leads to their advertisers. After all, if you make martial arts floor mats, where will your advertising dollars be better spent – at ESPN.com or BlackBelt.com?
And to go along with niche content, we've always admired a certain circle of industry leaders who pack a punch when it comes to singing the praises and sorrows of specialized information.
Once you follow us on Twitter, you should probably read their work and follow them, too.
1. Bo Sacks, Precision Media Group – @bosacks
For the past 25 years, Bo Sacks has been at the top of our list. He's the President/Publisher of Precision Media Group and has been covering niche media almost as long as it's been called niche media. Bo Sacks has held every prestigious title there is in the periodical publishing industry, and runs what he says is the longest running e-newsletter in the world, with 16,500 subscribers, called "Heard on the Web: Media Intelligence." Bo's focus is directly on the media, marketing, and publishing industries and speaks about "El-CID" or Electronically Coordinated Information Distribution. As part of his blog, he also gives credit to his readers, where he'll frequently post his responses to what he writes.
2. Linda Ruth, PSCS Consulting – @Linda_Ruth
Linda is the CEO of PSCS Consulting, not to mention an author, one of the original founders of Exceptional Women in Publishing and Women in Digital Media; and she is President of Newsstands of America. She is the author of Internet Marketing for Magazine Publishers; How to Market your Newsstand Magazine; and Secrets of SEO for Publishers. Her experience as a consultant in the industry leads the content she publishes in a way that a typical news reporter cannot.
3. Samir Husni (Mr. Magazine) – @mrmagazine
With a nickname (and website) like "Mr. Magazine," you might imagine what Samir is into. In addition to being a consultant, professor, and Ph.D., he's the founder and director of the Magazine Innovation Center at the University of Mississippi's Meek School of Journalism and New Media. His blog is filled with ripe information on the magazine industry and trends, but more specifically he does a lot of interviews with other industry leaders. He has published comprehensive interviews and has a knack for publishing wordy interviews and articles, and extracting their most meaningful or digestible quotes that make you think more deeply about every angle.
4. Lucia Moses, Digiday – @lmoses
One of our favorite Digiday writers is Lucia Moses, a Senior Editor and a strong voice in the digital publishing realm. What we like about her content at Digiday is that it covers all the news we need to know, but also tends to get deeper, pulling at the pain point and seemingly rounding up publishers to tell them exactly what they need to hear during different periods of rises and decline in our industry.
5. Carl Landau, Niche Media – @nichemediaman
It wouldn't be a list about niche media thought leaders without the Grand Poobah of Niche Media. He has launched and sold five niche magazines in his career, and now hosts annual events that attract thousands of niche publishers every single year.  You'll notice that Carl's a huge fan of exclamation marks. We like his enthusiasm, and we have hosted workshops at his events.
6. Kathy Greenler Sexton, Subscription Site Insider – @KGsexton
Kathy is the CEO & Publisher of Subscription Site Insider, a resource that I value, with a newsletter I open every time it arrives. Kathy's goal is to help subscription website publishers become more profitable.
7. Daniel M. Ambrose, Ambro.com- @dabookz
Dan Ambrose is Managing Partner for Ambro.com corp, and has been a frequent guest speaker at our annual events. Dan has spent his career in the publishing industry in leadership positions and as an advertising consultant to the media and publishing industries. You'll find that Dan created the first ever "Electronic Rate Card," originally used by advertising media planners to instantly price Hearst Magazine packages.
8. Tony Silber, Long Hill Media – @tonysilber
Tony is President at Long Hill Media, former vice president of Folio: and min. If you recall the past decade, it has been a long hard road for the publishing industry and Tony has been there every step of the way. We continue to enjoy his thoughtful Tweets about what's going on in the industry.
Who else would you add to this list? Let us know in the comments!
Editor's Note: This article was originally published in 2015 and has been updated.