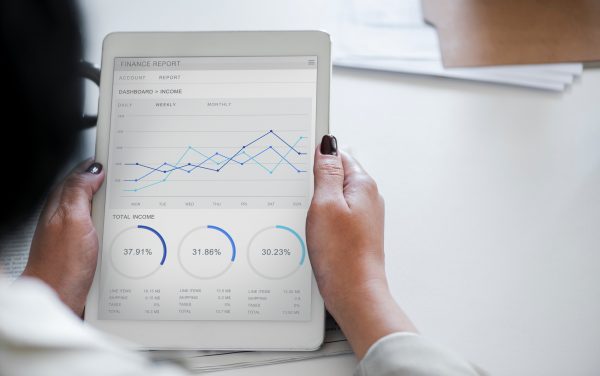 Trusted Media Brands builds a bigger audience; Digital magazine publishers at Washington Post experiment with Twitch; VMA Media acquired by Access Intelligence for events and video marketing
Digital magazine publishers are putting more emphasis on digital audience growth and doing it through a variety of methods, including internal content, acquisitions, and third-party content partners.
We begin today with Trusted Media Brands, which has achieved digital audience growth for a variety of its website properties. Ad Exchanger reports, "Over the past year, the company, formerly known as the Reader's Digest Association, grew readership on RD.com 76% to 8.3 million unique visitors. Taste of Home's audience grew 39% to 12.7 million unique visitors. Overall visitors across all sites increased by 10 million to 56.6 million, a 20% increase."
[text_ad]
The article continues with the strategies TMB has used for this growth. "Sixty digital staffers joined in the past year to create editorial, video and social media content. The sites started publishing more articles tailored to a digital audience rather than print. On the product side, the company unified all sites on a single back-end platform, making the company nimbler."
"As the publisher tries to monetize its increased readership, advertising isn't the only revenue goal. Recipe books and magazine subscriptions have always been part of the revenue mix, and Trusted Media Brands plans to add more direct-to-consumer offerings and ecommerce. For example, Family Handyman launched DIY University, which offers paid courses on how to perform home repairs."
We next visit one of the digital magazine publishers who is trying out Twitch, the live streaming video platform owned by Amazon. Digiday reports, "The Washington Post is looking to Twitch's livestreaming gamers of all places to reach new video audiences, with a new channel starting this week."
Washington Post decided to utilize Twitch more after its initial experience. "The Post had been watching Twitch for a while because it has a big, untapped video audience. Per the platform, it has 15 million daily active users and it reportedly has 1 million views at any given time. (Twitch is also owned by Amazon, which happens to share an owner with The Washington Post.) Its decision to launch a channel was validated when it broadcast Mark Zuckerberg's hearings on Capitol Hill in April and got 380,000 viewers the first day and 1.5 million views in all on its top clip that day. For comparison's sake, the top channel on Twitch Friday afternoon was Fortnite, with just over 200,000 live views."
Our last story looks at an event-organizing company that has been acquired by a B2B media company. Folio: reports, "VMA Media, an event-organizer company serving the video marketing industry, has been acquired by Access Intelligence, a privately held B2B media company and parent company of Folio:."
"Based out of San Francisco, VMA Media holds the annual Videonomics Summit, which is held in Los Angeles in November, and is designed to provide executives from brands, agencies and media companies with advancements in the video marketing and advertising industries, as well as discuss relevant topics within the space."
Kerry Smith, senior vice president at Access Intelligence, discussed the fit of the acquisition. "Video content is the common denominator across all channels of marketing, so VMA's events are a natural fit with our properties serving the marketing community."
Do you want to drive traffic and revenue like these top digital magazine publishers? If you'd like to discuss how we can grow your audience, revenue and profits, please reach out to schedule a no-obligation chat with a member of our marketing services team.