It's incredible to look back just 10 years ago when digital magazines were still something of a novelty. Not everybody wanted to sell digital magazine subscriptions. Today, it's a given that print publishers have some version of a digital edition of their magazine, either through a web edition or through online access to paywalled daily news content.
There are also publishing entrepreneurs who have launched from scratch with print, digital and website simultaneously. Even established brands in the retail space are creating their own magazines – multiplatform publishing run backward, so to speak.
However, even as they've become part of the norm, everyone is still trying to figure out subscription marketing and how to sell digital magazine apps and web magazines in this brave new world. Sometimes the newest and hottest ideas are just that – ideas. But today and always we're focused on strategies that have actually been executed and demonstrated to work.
So here are 8 strategies we've compiled for selling digital magazine apps and web magazines, and as always, we welcome your ideas in the comments below.
[text_ad]
How to sell digital magazines, Best Practice 1
Track device users
If you're making even the smallest effort at online audience development, you're getting a sizable number of unique visitors to your website. You should always identify those visitors who arrive on a mobile device, and deliver an ad with a digital subscription offer they can't refuse. This will help you sell digital magazines in the future because you'll have the benefit of data to guide your decisions.
How to sell digital magazines, Best Practice 2
Keep the whole pie
At Mequoda, we always build a web magazine subscription website as a companion to our publishing partners' magazines. A web magazine looks and functions much like an app, but it's web-based and responsive on all devices, so no app is necessary. Besides the obvious benefits of audience development, subscription websites for web magazines are vital in selling digital magazines, because you can do so directly from your website.
If you also have an app, take the money yourself. Send them to Apple for fulfillment, and you don't owe Apple a dime. Why? Because Apple's primary interest is selling iPads, and as long as your subscription website isn't a competitor retail site, the company is happy.
Bonus: You get to gather the customer's data, which Apple doesn't willingly share and is a sore point for many publishers.
How to sell digital magazines, Best Practice 3 
Leverage your back issues
There's gold in them thar archives! One of the biggest archives we know is offered by Scientific American.  Their archive includes a couple hundred thousand articles dating back to the magazine's first issue in August 1845 and including contributors such as Albert Einstein and Thomas Edison.
And while few publishers have an archive as old and rich as SA's, most legacy publishers have older content that their subscribers would love to access. For instance, Mequoda publishing partner Biblical Archaeology Society (BAS) has digitized back issues of its current magazine, Biblical Archaeology Review, along with its retired titles, totaling over 7,000 articles spanning 40 years. Bundling that archive with the digital magazine (and leveraging decoy pricing) consistently delivers more sales and revenue than the digital magazine or the library alone.
BAS, by the way, combines Best Practice 2 with Best Practice 3 for a profitable two-fer!
How to sell digital magazines, Best Practice 4
Practice Six Sigma subscription marketing
Launch a high-frequency Six Sigma email marketing program focused on selling more magazine subscriptions. For one client, we increased the number of magazine spotlights from the standard 2-3X per week to 5X per week and introduced editorially-driven creative to alternate between offer-driven creative. We saw a 70% increase in their NOPX (new orders per 10K email subscribers) from this program. To explain simply, we did this through methodological email testing. To hear the full strategy,  read about how we manage Six Sigma marketing campaigns for our publishing partners.
While this approach is a significant amount of work, requiring active coordination between editorial and marketing, on-the-spot analytics, great copywriting, and interaction with fulfillment to manage the offers, we have seen it work and strongly recommend all publishers try it. 
[text_ad]
How to sell digital magazines, Best Practice 5
Start with a soft offer
Selling your magazine without a soft offer, like a free trial or a free incentive, is tough. We've seen hard offers work with low introductory prices, but at full price, selling these alone can be a hard way to make a living.
If your system has the capability to show low-priced introductory offers to non-buyers, you may find success with introductory discounts as deep as 75 to 80% which renew 12 months later to full price at normal conversion rates.
Start thinking about new ways you can begin subscription offer testing and how you're going to leverage your editorial team and their expertise to craft intriguing copy specific to what the consumer will find in the current or archived issue of the magazine you're promoting. Start coordinating with your fulfillment team to create different offer types to include free trials and monthly price points billed quarterly or bi-monthly. For more, read How to Use Six Sigma for Subscription Offer Testing.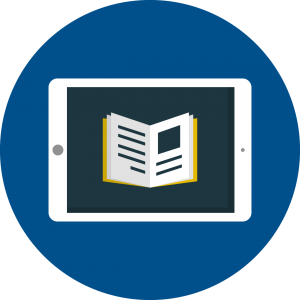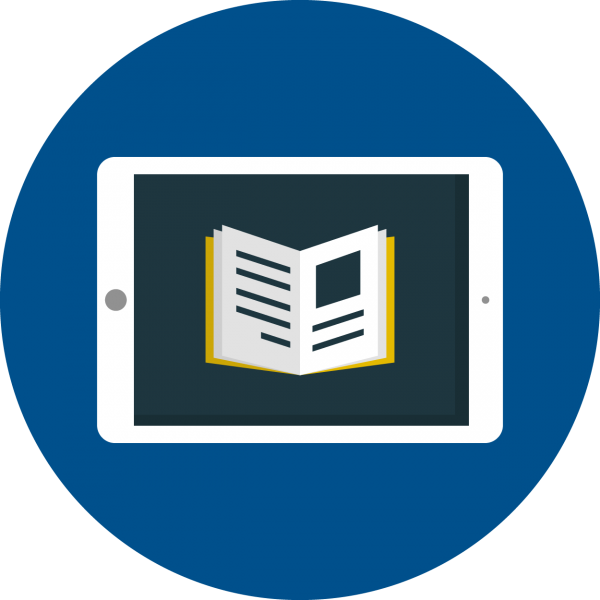 How to sell digital magazines, Best Practice 6
Low-tech paper
There's no excuse not to market to your existing print subscribers. Include a special offer for them when you send a renewal or billing notice— the cost is minimal.
How to sell digital magazines, Best Practice 7
All-access memberships
Even publishers with a single magazine have the opportunity to create overwhelming value if they sell a print, tablet and web edition with an archive, which would be considered three separate products. If you add up the cost that is clearly spelled out by offering each of these editions separately, you can create a value statement. If you offer a premium video product, or downloadable books, those are all different products as well. When we test an all-access offer and customers are given the option to subscribe to a magazine or become a member, without fail, the all-access membership is selected by 40% to as high as 95% of new members.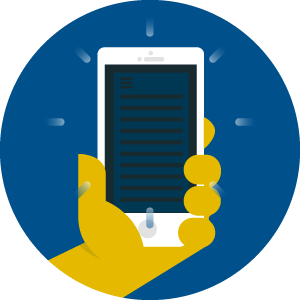 By creating an all-access bundle, you can add up the individual value of each item and tell prospective customers the full price of what's included, and how much they'd save by purchasing the discounted all-access pass. That overwhelming value proposition helps you sell not only your magazine, but your whole product line for a higher price than the customer would have spent for a single subscription.
How to sell digital magazines, Best Practice 8

Promote them
This may seem like a no-brainer, but it's shocking to us how many publishers (and we're talking big players) have elaborate websites hosting subscription pages to build print circulation … but their digital products go unmentioned. On the platform where they're most likely to find their tech-savvy readers! Don't hide your digital editions under a barrel!
What about you? Have any tips or tricks we should include in this list? Selling digital magazines is an area where we could all use new ideas, and one that's always evolving. Leave a comment with your thoughts.
This post was originally published in 2013 and is regularly updated.