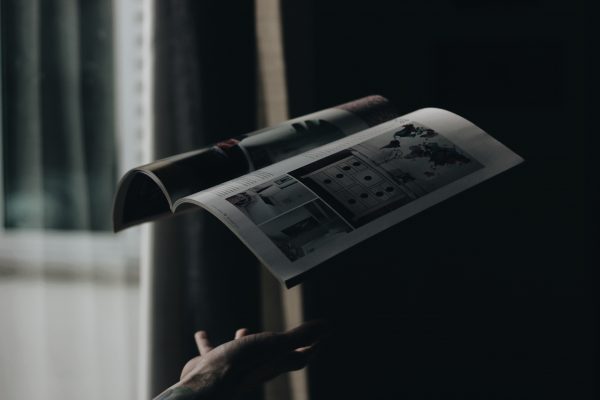 Magazine audiences on mobile grew 17% during May; Multiplatform publishers at Rolling Stone are expanding event offerings; Hearst expands metrics behind branded content
Multiplatform publishers expand their content offerings based on the markets, their audiences, and their capacity to deliver high-quality products of value. Today we're looking at a variety of expansions within the industry.
We begin with news of digital magazine growth through mobile. MediaPost reports, "Magazine media audiences on mobile web grew 17% in May 2018 compared to the same month the year prior, the highest increase in the past year and a half, according to the 360° Brand Audience Report from MPA – The Association of Magazine Media."
"The audience mix of magazine media content is also shifting. Mobile web audiences — unique visitors that visit a site on a mobile device — now make up 35% (594.9 million people) of total magazine media audiences, compared to 30% in May 2017."
The article continues with statistics on total magazine media audiences. "Total magazine media audiences in May 2018 were up 1.4% compared to May 2017 for the 117 magazine brands in the report."
Our next story looks at the multiplatform publishers at Rolling Stone who are focusing on their events business. MediaPost reports, "Six months after Wenner Media sold its controlling stake in Rolling Stone to Penske Media, the magazine will cut its print issues from biweekly to monthly. The Rolling Stone brand is getting a redesign in both print and digital, and a new focus on events."
Other changes include website redesign and redesign of print magazine components. "The new RollingStone.com website is "easier to navigate and more visually dynamic," the post on the site added. "To fuel both the new website and the new magazine, we've staffed up in a big way, making significant hires to our editorial team," the post reads.
Gus Wenner, president and Chief Operating Officer of Wenner Media, continued by discussing some of the focuses for the expansion of live events. "We're planning to do something big around the Grammy Awards, which is a natural fit for us," Wenner told WSJ. "And we'll do a business-of-music driven conference. The holy grail is connecting the dots between digital, print, social and events."
Our last story visits the multiplatform publishers at Hearst UK and their new metrics on branded content. Digiday reports, "Hearst UK has introduced a branded content metric combining dwell time and scroll depth. The metric, dubbed Engaged View Rate, calculates a score once audiences have spent a minimum of 30 seconds on the page and reached a scroll depth of at least 75 percent."
The article then looks at Hearst's engagement with branded content and the company's reasoning for developing this new metric. "Hearst has used EVR on a branded content campaign with retailer Very, but wouldn't share results, only saying that branded content performed on a par with its editorial content. Being able to compare commercial and editorial content has been a goal for the publisher as giving a measurement of success beyond the standard reach metrics of impressions, clicks and views. For future branded content campaigns, Hearst will set benchmarks for EVR and adapt the campaign if it's underperforming. For Very, well-performing content on Cosmopolitan informed what content ran on Women's Health."
Is it time to expand your multiplatform publishing efforts? If you'd like to discuss how we can grow your audience, revenue and profits, please reach out to schedule a no-obligation chat with a member of our marketing services team.