Sharing our most popular content marketing strategy posts — feel free to chime in!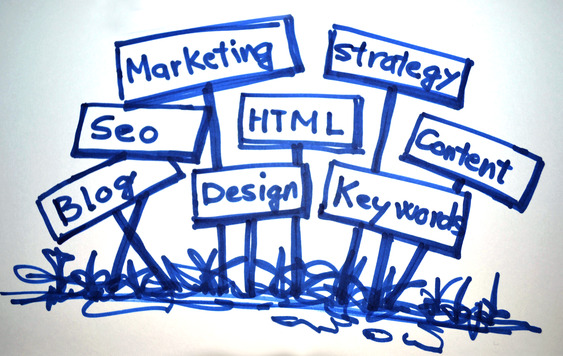 This week, as we pack our bags for Cape Cod and get ready to mingle with our Gold Members at the Mequoda Summit, we decided to take some time out to share our top posts. The content marketing strategy posts below feature our most popular tips on business strategy, SEO, marketing, copywriting, PR and hiring. They have been viewed more than any other content marketing and business strategy posts on our website. If you have any favorites, please let us know in the comments!
And, if you're coming to Cape Cod this week, we'll see you soon!
10. What is Relationship Marketing and How Can it Help You Increase Sales?
Take a look at these three case studies to better understand how you can combine content marketing strategy and relationship marketing strategy to sell while you sleep.
9. The Best SEO Keyword Strategy – Picking SEO Keyword Fights You Can Win
All SEO keywords are not equally important—volume and competition matter! On the surface, aiming for the most popular SEO keywords seems like a good strategy. But in reality, it can be like trying to slay a dragon with a pea shooter. The big guys with the bazookas may have you outgunned.
8. 58 Online Copywriting Power Words & Phrases
Today's multiplatform publishing requires online copywriting skills that borrow from the print world, but also address larger issues. If you are an experienced direct response copywriter, you know that "you" is generally considered to be the most powerful single word, ranking right up there with free, new and save. As direct marketing legend Herschell Gordon Lewis says in The Art of Writing Copy, "Unless the reader regards himself as the target of your message, benefit can't exist. Benefit demands a 'We/You' relationship."
7. Two Things You Need to Know About Using Audio & Video in iBooks
Apple's iBooks Author software gives anyone the power to quickly create a well designed and media-rich iPad-ready book. If you're thinking of using the platform to distribute eBooks (paid or free), now is the time to test out the iBook creation process to get a real feel for the software and all its capabilities.
[text_ad]
6. How to Run a Roundtable Discussion
To begin roundtables, Don gets all the attendees into the room and asks, "If you could have the answer to one question that would help change the fundamental way your business runs, what would it be?" He then takes careful note of these important inquiries from the audience. If people share the same question, he asks them to specifically state that fact. He does this to help score the questions – the highest score goes to the question asked by the most people.
5. The Best Paid and Free Press Release Sites
Since Google now holds us responsible for the inbound links that come to our site, we decided in 2013 to update our annual guide to the best paid and free press release sites by completely eliminating the sites with low SEO scores. What started out as a 50-something list is now down to just 10 high-quality sites worth posting to.
4. 10 Steps on How to Write a White Paper
Creating white papers can seem daunting if you don't have a set process for getting it done. In a book called Writing White Papers by Michael A. Stelzner, he lists a 10-step process for writing white papers that we wanted to share with you.
3. Effectively Transcribe Audio to Text: Software and Ideas
Audio transcription for your videos is a SEO strategy that is still not implemented enough today. We know that YouTube already conducts transcription of videos, but it's unclear on how much of the audio transcription is used to index videos on the web. We'd be willing to bet that in the future, audio that is converted to text will be indexed the same as articles are today.
2. The Best Webmaster Job Description: 7 Key Duties
At Mequoda we have three system managers who manage more than a dozen websites, and with that, more than a dozen webmasters. The elements of a webmaster job description in this article will help bring context to the role. If you're looking to hire a full-time webmaster, or begin a contractual relationship with one, the following requirements should be included in your job description. Additional components may be added, depending on the needs of your organization..
1. 13 Best Free Event Listing Websites
While press releases are still recommended for your events, we're finding that dedicated event websites are showing up more prominently in Google. For this reason, we put together a (continually updated) list of event websites that you can submit all of your events to as part of your marketing efforts.
Now it's your turn! If you have any favorite articles that we've written, please let us know in the comments!