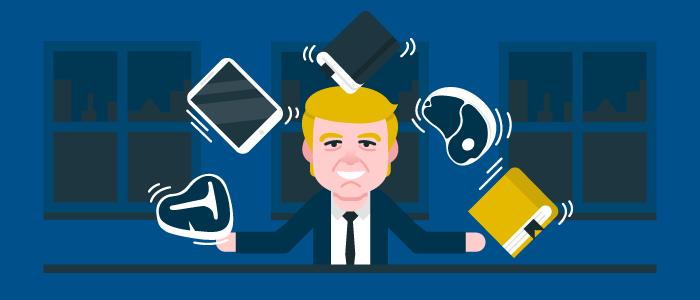 You don't need to have branded steaks and mattresses to make spin-off products as a publisher, but you do need at least three of these four platforms.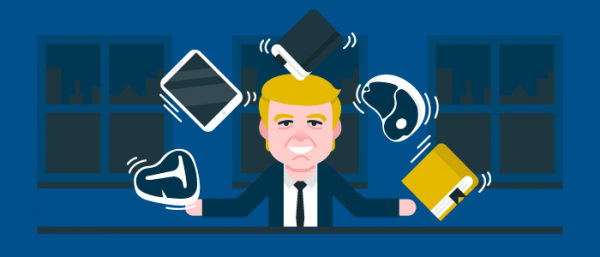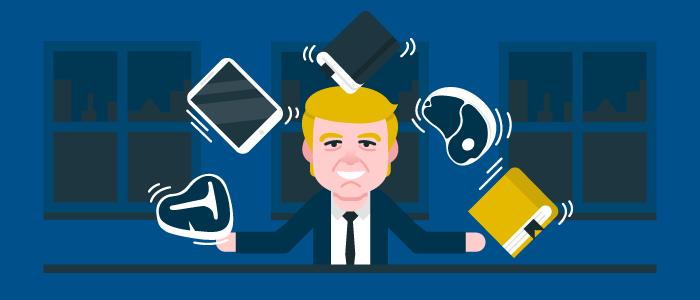 Politics aside, can we agree that Donald Trump is kind of a multiplatform master? He creates spin-off products like it's going out of style (it is, in fact, in style.)
Donald Trump inherited a sum of money and turned a junky hotel at Grand Central into a Hyatt as his first big business project. Real estate took off from there. But as much as Trump has become a real estate mogul, that's not the end of his product line. As former GOP candidate Mitt Romney reminded the world recently, there have been other products beyond hotels, like Trump Airlines, Trump University, Trump Magazine, Trump Vodka, Trump Wine, Trump Water, Trump Steaks, Trump Mortgages, Trump Jewelry, Trump Mattresses, and the list goes on.
But unlike most of us, he has the dough to buy and sell and succeed or fail at all of his endeavors. Hotels need water bottles and mattresses, so those seem like decent acquisitions. Real estate businesses need mortgage companies, so there's another decently aligned product. The rest? Well, we all have our pet projects. Just smaller paychecks.
[text_ad]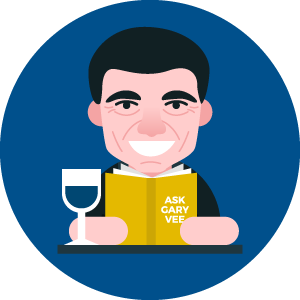 But Donald Trump isn't the only multiplatform master. As Jay Behr recently wrote when he compared marketing mogul Gary Vaynerchuk to Mr. Trump, "Gary Vaynerchuk is similarly gifted and inclined [to Trump]. Wine Library TV begat not just wristbands, but its own wine, a book, and the Cinderella Wine flash deals website. Now, his Ask Gary Vee video show is also a podcast, a book, and spun off the very successful, documentary-style video project The Daily Vee."
Now, neither of these business moguls are what we'd consider legacy publishers (despite Mr. Trump's alleged magazine), despite their spin-off product mastery.
But Martha Stewart is, and she's a multiplatform publishing wizard. Here's how she took the same idea, and created a multiplatform media company: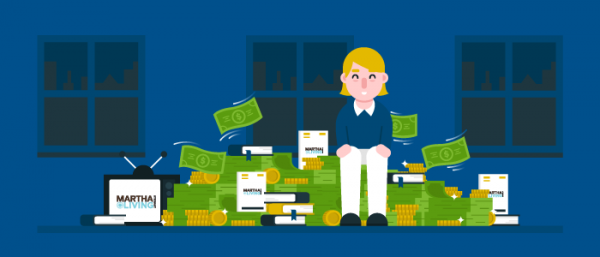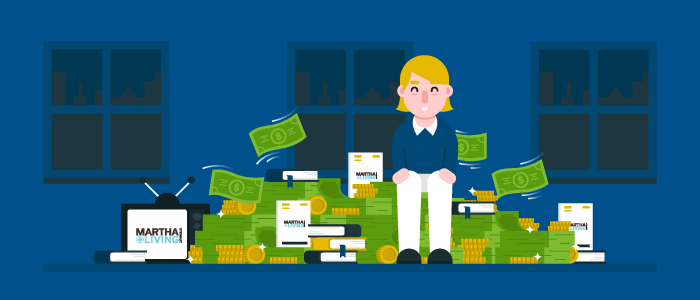 She started out as a full-time model and quit the scene to be a stay at home mom in 1965. She then became a stockbroker for a few years before starting her catering business and publishing her first book in 1982. So she begins as an author, but ultimately starts the beginning of her multiplatform empire when she agrees to create a line of home goods for Kmart in 1987. Then came the magazine in 1991. Then came the television show in 1993. And in 1997, she was officially Martha Stewart Living Omnimedia as the holding company to her many products.
After that, she did her stint behind bars, but then returned with a radio show, a line of homes, more books, more TV shows, a line for Macy's and Walmart, and a wine.
So when I meet a legacy publisher sitting back with a cold glass of iced doubt, pondering whether they should embrace a single new platform beyond their print magazine, my heart breaks a little. The fewer platforms you have, the fewer safety rafts you have as print declines.
How to create magazine spin-off products that matter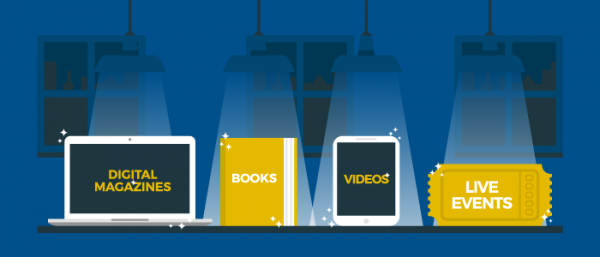 If your only website is your magazine subscription website, where you sell your magazine and that's it, then the first thing you'll want to create is a Portal. A free place people can find you in organic search, go to learn more about you, read free content, and join your email list.
Assuming that you already have a Portal where you publish free content daily (which is not likely the same as your premium magazine content) your portal should include daily email newsletters and freebies that attract and convert new website visitors into subscribers. (Learn more about creating freebies and optimizing your conversion architecture).
Those are the most primary steps before even beginning to create new products. Next, you'll inventory your assets, so you know exactly what you're working with and can profitably recycle. Stephen Covey likes to say that you should begin with the end in mind. The end, in this case, is a multiplatform publishing system that creates four main types of content by recycling.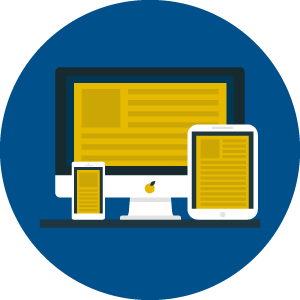 Digital /web magazines
Most of the clients we work with have a print magazine edition to start with and often times, we are helping them to create additional editions of the magazine like digital magazines, both tablet editions and web editions. If one issue contains 35-50 articles, you can begin to see how robust the magazine content model is in terms of available, repurpose-able content. You can also include any related magazine brands that may no longer exist, but still contain evergreen content that is relevant to your existing title(s), plus an inventory of back issues and special interest publications.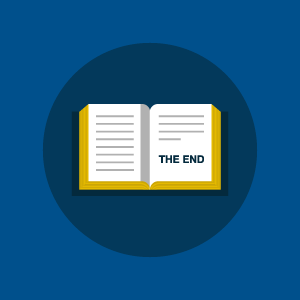 Books
Most magazine brands have reached beyond just a magazine to include books, but if you haven't, this is the most simple product to produce and distribute. If you're a small niche publisher you can recycle content from past issues to compile and edit them into a book. You can sell it digitally and keep all of the revenue, or you could print and publish in bookstores, where you take a cut of the revenue. Alternately, you can sell it exclusively through Amazon by publishing through Amazon's Createspace with a custom imprint.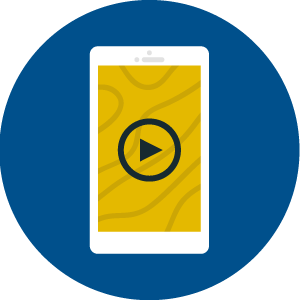 Videos
I'm always surprised at how many publishers produce television shows that have been in syndication or aired on a one-shot basis.
Video assets from that TV show, especially if the content is evergreen, can be repurposed into courses and instructional one-shot videos or downloadable multimedia books.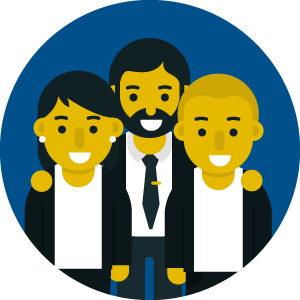 Live events
People still yearn for live events. The appeal of hearing, seeing, and speaking with actual people and touching real-life objects has never gone away, and thus the event business is not only surviving, but thriving in an otherwise digital era. And if you consider the minimum information unit of an event to be a single session, you can begin to see all the content inventorying and repurposing opportunities available. The same content presented at a live event can be disseminated and taught in a different way, to a different audience, using a different platform. For example, a simple infographic taught at an event, in one slide, in one presentation, can be repurposed into a portal post.
Could you also be Wine Spectator and start your own wine line, or Interweave Knits and start your own brand of yarn? Sure thing, but if you start with at least three spin-off products above, you'll be well on your way.