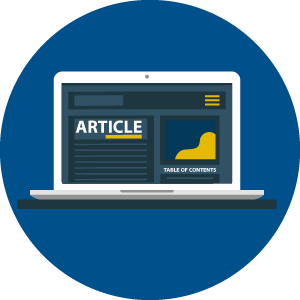 If you are a legacy magazine publisher, guarantee success by learning how to launch a magazine subscription website, which is often misunderstood.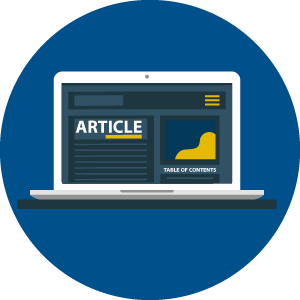 A magazine subscription website model is set up to sell subscriptions for a related print or digital magazine and to provide access to issues of the magazine.
For the past 20 years, our team has been working in online publishing with the top subscription-based websites. This has given us a deep understanding of what works and what doesn't. We've gained our expertise in subscription website publishing by consulting to and optimizing the online businesses of literally hundreds of publishers and publishing brands.
In addition we build and manage systems for our clients in markets as diverse as investing, crafting, executive education, religion, travel, health, and lifestyle. We've spent the last two decades planning, building, documenting and perfecting a multiplatform media management system that we now call the Mequoda System.
Out of all the subscription websites we've built, we've spent the most time developing magazine subscription websites, which is a fundamental product for any multiplatform magazine publisher.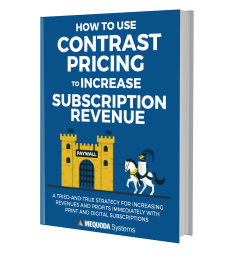 Learn how to choose the best subscription pricing & single-copy pricing strategy for your subscription websites & subscription apps when you download a FREE copy of How to Use Contrast Pricing to Increase Subscription Revenue.
A magazine subscription website is only called as such if the user can view or download an issue of a magazine—one that is linear and periodic, has pages and a regular frequency, and can be viewed in HTML as a web magazine, downloaded as a PDF or downloaded to a mobile device.
Many people refer to any website that carries a legacy magazine brand and magazine content as a magazine subscription website; however, if the content is not organized in a magazine format and issues cannot be viewed or downloaded, it doesn't meet the basic criteria of being a magazine subscription website.
How to get the ball rolling on your magazine subscription website
The key component of any magazine subscription website is the web magazine you build within it. A web magazine is a web-friendly version of your magazine. It's in HTML, it works like a website and it has a topic-based archive in addition to an issue-based archive. And while our research indicates that only 15-20% of users place a high value on being able to access content by topic in addition to accessing it by issue, those who do wish to access the content by topic value this feature very highly.
Below are several examples: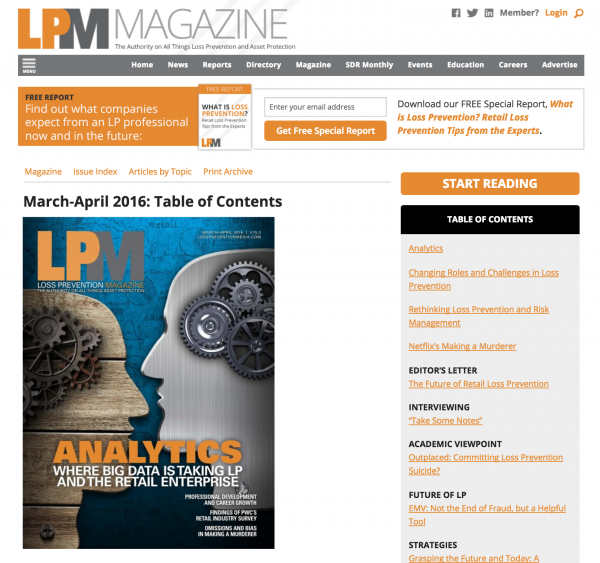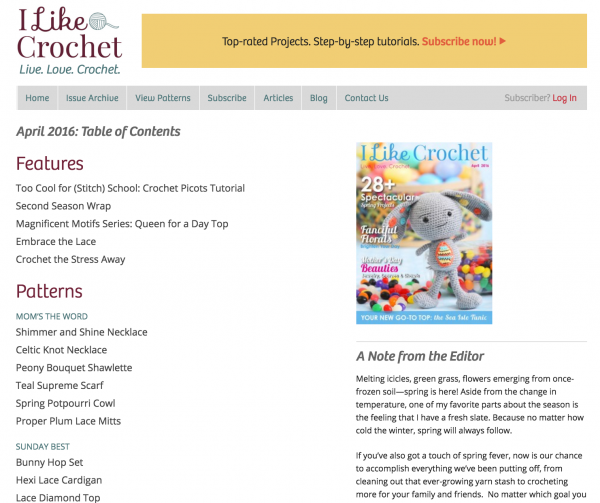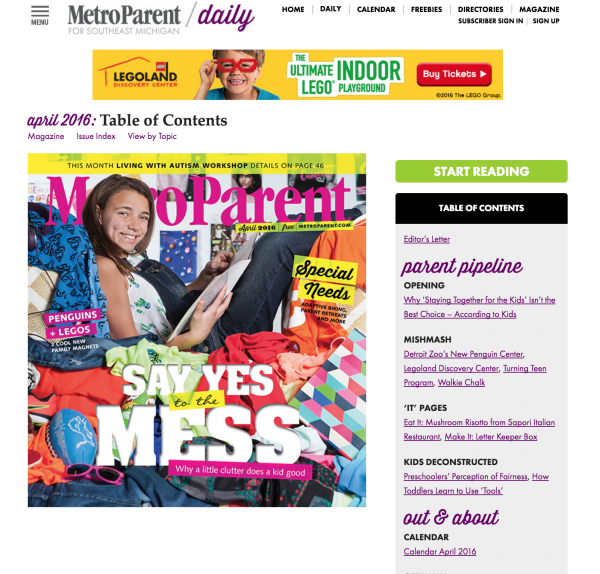 One question we often get asked is: if you're a from-scratch start up, how many back issues do you need to launch with in order to have a viable archive? We believe the ideal scenario is to have 12 months worth of issues available in your archive. But if budgets are tight, you may decide to launch with as little as 3-6 months of back issues and allow the benefits of the archive to grow over time.
To begin, start with an editorial plan.
Having personally participated in the launch of dozens of print magazines, I can say with confidence that the process of launching an online magazine with a magazine subscription website is not much different. It all starts with creating a strategic planning framework and an editorial plan.
And the reason to create an editorial plan is two-fold:
First, as editors we need to make sure the magazine has legs. To do this, the editorial team sits down to write out a table of contents for two years worth of issues. So if this is a 6-issue per year magazine, we need to come up with the TOC for 12 issues and make sure not to repeat ourselves. We must value diversity and consistency in the content and be certain it's something we can be proud to publish, just as we would if it were a print magazine.
The second reason we need to create an editorial plan is for budgeting purposes. We need to know how much to spend to create each issue, plus we need to determine what will be spent pre-launch to create the back issues we plan to have available both for purchase and archive upon launch.
Next, create a prototype issue.
The next step is to ensure we create an editorial product that has all the attributes of a great magazine. It must be a product people can read on a linear basis and that they look forward to getting their hands on each month or every other month.
The first issue you create will likely be a back issue for your magazine library/archive.During this process, you'll get to test the budget assumptions you came up with in Step 1 to see what it'll cost to create the content you envisioned. This becomes your opportunity to modify the budget if needed, as we often discover that the costs are higher than we predicted.
The reason for this is that with an online or app-based magazine, you get more options to produce content in ways that a print magazine would not allow for, like slideshows, videos, or web widgets that update on the fly. These are all elements you may want to consider to help set your web magazine apart from its print ancestors.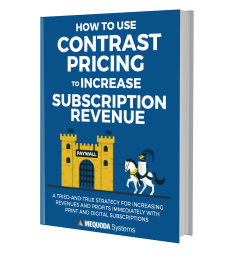 Learn how to choose the best subscription pricing & single-copy pricing strategy for your subscription websites & subscription apps when you download a FREE copy of How to Use Contrast Pricing to Increase Subscription Revenue.
How to launch a magazine subscription website with the most important features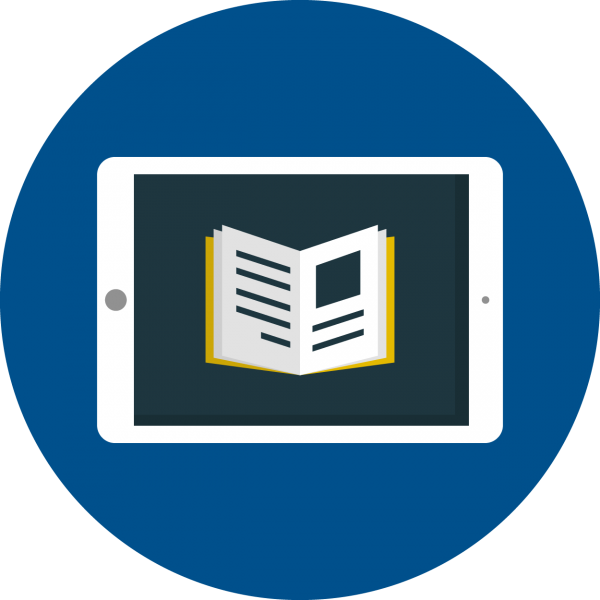 The magazine website business model is set up to build subscriptions for a related print or digital magazine and to provide access to issues of the magazine. When the Internet dawned, it was one of the first subscription websites invented, as mass media magazine publishers quickly jumped on the bandwagon.
Website architecture is critical not just because it makes it easy for users to navigate their way to your premium products, but it also helps deliver new customers even while you sleep.
There are 12 features we feel almost every magazine subscription website should include, or at least consider. A more detailed list is available. 
A companion Portal subscription website to pair with it. The Portal attracts visitors with free content and converts them into paid subscribers.
A paywall that gates access, even if it's a free magazine, so you can collect subscriber data.
A table of contents that's consistent on every page of the web magazine, so users can navigate from any page and always know where they are.
A place for special advertising so you can continue to sell it, but without annoying paid subscribers.
An archive of old magazines that can be read online and sorted by topic and/or date.
The ability to page through archived content online without needing to download a PDF.
Bundled content to leverage contrast /decoy pricing and increase conversions.
Sponsored content for free, in front of the paywall which can be shared easily, to benefit advertisers.
Searchable content by keyword, date and category.
Responsive and multiplatform friendly so it can be accessed on any platform.
A subscription homepage that highlights the most recent month's content.
Optional: A metered paywall if you're news-based and you decide it's the right option for you.
To preach on feature #1 once more: In order for a magazine subscription website to prosper most effectively, we recommend pairing it with a Portal subscription website. This is your free site where you publish free content in order to attract search visitors and convert them into email subscribers. From email, you convert them into paying subscribers of your magazine website.
Get started on your magazine subscription website
Mequoda Group founder Don Nicholas got his first magazine job in 1980, and has never looked back. More than three decades later, he and his executive team at Mequoda have more than 130 years of collective experience in the publishing industry. There isn't much we haven't seen and done.
And we've worked with hundreds of clients over those years, helping them plan, develop, implement, and optimize successful multiplatform publishing businesses and choose the right pricing strategies for their publications. That means we have the data, the benchmarks and the experience to help you transition – or launch – in the multiplatform publishing age.
Not quite yet? Leave a comment below with your questions and thoughts.