SEO experts tell all about using free reports to build email circulation
In our upcoming webinar, SEO Campaign Management: Using Free Reports to Build Email Circulation on October 14th at 12:30pm EDT, you'll discover how other successful publishers have created free products to build their email lists by creating search engine optimized special reports and products that are discovered via highly optimized landing pages.
Our research shows that for most online publishers, every new name added to an email subscriber list can be worth from $6 to $80 per year.
So, if you discover only one new tip for building email circulation using free downloadable content, this webinar will undoubtedly pay for itself — almost immediately.
By any standard, the success that KnittingDaily.com has had with free downloadable patterns and ebooks for needlework enthusiasts is impressive and extraordinary.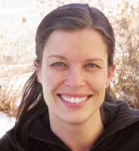 Danielle Werbick is Audience Development Manager for Interweave, one of the nation's leading multiplatform craft media companies, which publishes Knitting Daily. She has successfully launched 12 SEO campaigns for Interweave and looks forward to the introduction of several more in the coming months.
In this webinar, Danielle will share her secrets of effective SEO campaigns that have propelled the growth of Interweave's numerous businesses in magazine and book publishing, interactive media, broadcast programming, and events for craft enthusiasts.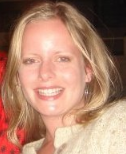 Elizabeth Hall is Online Editor for Business Management Daily, a website of the National Institute of Business Management, which provides business professionals with advice on how to make more money, avoid legal pitfalls and advance their careers. Elizabeth manages the company's SEO strategy, social media interface, blogger network and peer-to-peer platforms.
In this webinar, Elizabeth will share her secrets for implementing keyword-rich, search-engine-optimized, rapid conversion landing pages. She'll provide the details on how many email subscribers she's enrolled from some of her extraordinary SEO campaigns that offer free special reports.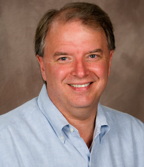 Mequoda Group Managing Partner and Chief Information Architect Don Nicholas was one of the earliest proponents of using free content to build email circulation and is a "free report evangelist."
In this webinar, Don will reveal some SEO secrets he has used to help design, launch and optimize dozens of America's most successful Internet marketing systems, including Beading Daily, Ceramics Arts Daily, Corporate Wellness Advisor, Daily Word, Flight Bliss, fuelNet, Golf Vacation Insider, HR Daily Advisor, Johns Hopkins Health Alerts, Knitting Daily, Program on Negotiation at Harvard Law School, Tech Republic, TSI Network and Vida y Salud.
Do you know what makes free special reports so valuable?
It's not just the word "free." Sure, everybody likes to receive something of value for free, but that's only a part of the answer.
It's the "Rule of Reciprocity" that really makes free special reports so valuable in building your list.
According to Psychology Professor Robert Cialdini, one of the most widespread and basic norms of human culture is embodied in the Rule of Reciprocity.
This rule requires that one person try to repay what another person has provided. When you give away something of value, you obligate the recipient to an act of repayment in the future.
That's one reason why so many of the website users who download your free special report eventually buy a premium product.
Join us at the SEO Campaign Management: Using Free Reports to Build Email Circulation webinar on October 14th at 12:30pm EDT.