Ten lessons in digital magazine publishing that will make your digital magazines better in 2015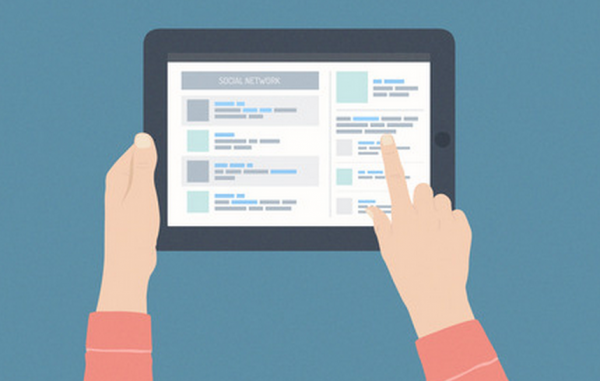 Even though digital magazines are hardly new, they certainly have blossomed in 2014. In our very recent Mequoda Digital Magazine Market Study, we surveyed more than a thousand digital magazine readers and subscribers to find out what they want in a digital magazine. The results weren't totally shocking to us, however what was shocking is how few digital magazines out there know what their subscribers want. And, who haven't tailored their marketing messages to take advantage of the number one reason people subscribe to digital magazines. (You'll have to download it to find out!)
Separately, we've published more than fifty posts this year about digital magazine publishing, including how to create, market and sell your digital magazine online. The list below reflects the posts that were read most on our website this year.
1. What Kind of Apps Do People Want?
As tech industry observers like to note, the world of apps is wild and wacky. Apple now offers more than 1 million apps in its store. And if you pick up or click to pretty much any tech publication these days, you're guaranteed to see at least one app review, to help bewildered consumers navigate this crowded field. What kind of apps do your customers want?
2. Top Digital Magazine Publishing Software You Can Use to Launch Your Digital Magazine
Publishers have been trying digital magazine publishing software during the last few years in hopes of creating the best digital products for their audiences. And like everything else in digital magazine land, digital magazine software has evolved at light speed. Which software do you use?
3. 7 Ways to Sell Digital Magazine Subscriptions
It's amazing to look back to just a year or so ago, when digital magazines were still something of a novelty. Today, it's a given that print publishers will soon create a digital version of their product if they haven't already. How do you sell your digital magazines?
4. Digital Magazine Marketing: 6 Ways to Promote your Digital Magazine
Mequoda is always urging niche publishers to go digital or go home, and we often admire some of the magazines that are on the newsstand these days. But if you're making plans for your own digital publication, it behooves you to also plan how to make money from it with strategic digital magazine marketing. How do you promote your digital magazine?
5. When Mobile and Desktop Collide
Mobile Internet usage has surpassed desktop Internet usage, according to comScore, but contrary to predictions in recent years, mobile web browsing itself is flat, if not in decline. How does your mobile audience compare?
Learn the secrets behind today's most rapidly growing niche publishers. Download a FREE copy of How to Develop a Multiplatform Magazine Business Plan, and discover how large your magazine business could become and how much of an investment will be required to build your business to maturity.
6. 10 Stats About Digital Magazine Publishing You Should Know
We often hear about predictions for digital magazines; how they will grow, the revenue generation expected throughout the industry and the time frames associated with these numbers. These predictions are important, as they help publishers better prepare for the future. What's more interesting, however, is discovering how people who are already consuming digital magazines are enjoying their experiences. What has been your feedback so far?
7. 5 Digital Magazine Advertising Strategies at Bonnier, Economist
It's encouraging that a few more companies are buying tablet magazine ads. And the disparity between the increase in brands willing to jump into tablet advertising and the increase in digital ad volume is what tells us how fierce the competition for those advertisers is about to get. What do you think?
8. 10 Digital Publishing Tips and Strategies for Magazine Publishers
Only four years after the advent of the tablet, strategies for successful digital magazine publishing are starting to sort themselves out and deliver measurable results. Of course at Mequoda, we're all about documenting these things so digital publishers don't have to re-invent the wheel. Here are 10 things you must do if you want to join the ranks of millionaire publishers … a goal we think is worthy of all digital publishers today.
9. 5 Ways Digital Publishers Generate Revenue
Have the changes in digital magazine publishing created new revenue-generating opportunities for you? Those opportunities may exist for many digital publishers, even if they don't realize it due to other priorities. Here are five options for generating revenue you may not have considered.
10. Tablet Statistics Show that Mobile Magazines Are Here to Stay – and Getting Stronger [+Video]
Forward-thinking magazine publishers have already developed digital editions of their magazines, of course. As we've noted in the past, some big players, such as The Atlantic and Forbes, have hit the revenue jackpot with their apps. These folks are taking advantage of something that tablet users say they crave: features that they can't get in a print version, such as related videos and photo galleries. What else do you think digital magazines have to offer, as opposed to print?
Do you have a favorite digital magazine publishing post? Share it with us in the comments!