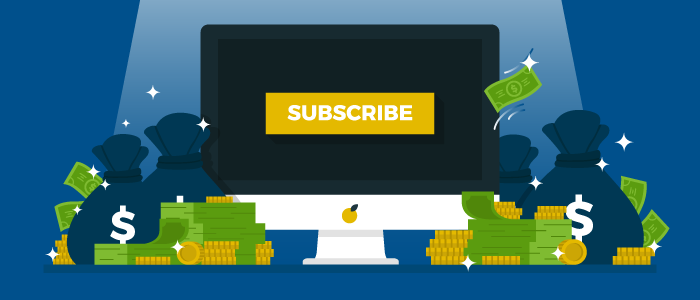 Creating the best subscription website business models starts with understanding your minimum information units—both the free minimum information units you'll use to build a loyal audience and the premium minimum information units you'll use to build your premium information product or products.
A minimum information unit or MIU is the smallest piece of a publisher's content that tells a complete story. It could be an article, blog post, record, profile, review, book chapter, report, document, lesson, or episode. The MIU depends on where a publisher's content originates. If the publisher creates sewing patterns, the pattern would be that company's MIU. All other content derives from the MIU. A magazine publisher's MIU is most typically an article, which could then be turned into a post. Multiple articles could also be compiled into free reports or books, and so on.
Beginning about three years ago, we also began using magazine articles to create carefully curated collections of topical content to enhance a digital media library beyond the benefits of a simple magazine issue archive. As we have detailed in other posts, these carefully curated collections have a derivative information unit called a Guided Preview which is both emailed and posted on the website to maximize premium member engagement and power the upgrade program that converts free members and premium members for a digital media library marketing program.
Let's talk about the different content strategies you can use to power your subscription website business models by selecting the best minimum information units for your free and premium content.
Below, we'll identify three subscription website business models and their minimum information units—both free and premium—that are defining what we would call a magazine content strategy, a newsletter content strategy, and an association content strategy.
Find out the CMS features that publishers require to manage an online publishing business. Download a FREE copy of 7 Ways Haven Wordpress Goes Beyond Wordpress, and discover the features all publishers should have access to for a bigger audience, greater revenue, and higher profits.
3 Most Profitable Subscription Website Business Models
Mequoda has identified three discrete models for profitable subscription websites. They're defined as subscription website business models by the fact that users are "pushed" content on a scheduled and regular basis via their subscription.
Magazine Content Subscription Website Business Model

Newsletter Content Subscription Website Business Model

Association Content Subscription Website Business Model
We recommend that any magazine, newsletter, or association subscription website business model includes a free audience development portal that helps attract organic website traffic and converts it into free subscribers. Portals are intended to build and feed an audience; they are specifically designed for organic SEO marketing, email marketing, list building, and lead generation. Portals publish content for free in a blog-like format and give away free products in exchange for an email address. The names collected through the audience development portal are used to promote the premium subscription website business models below:
Magazine Content Subscription Website Business Model
The folks at Yankee magazine use short travel posts as their free minimum information unit to build an immense audience of website visitors who are captured using free reports and free email newsletters. These visitors can then upgrade to a premium membership where their access includes a print magazine, a digital library of travel articles, and a second digital library of travel videos. There is a natural alignment between the short travel posts published on their audience development portal, which drives both search and social traffic, and are aligned with their free offers for downloadable travel guides, and their daily email newsletters. The Yankee Travel Library also uses our new collection and preview marketing strategy to dramatically enhance the premium member experience and the volume of online memberships being sold.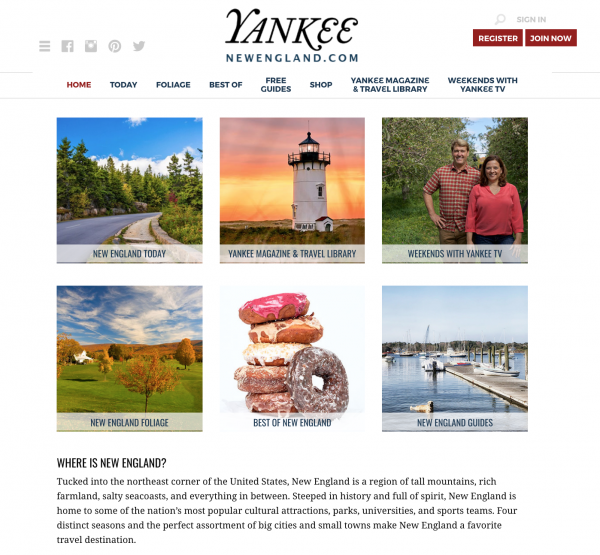 Newsletter Content Subscription Website Business Model
The folks at Cabot Heritage Corporation currently have a single audience development portal that publishes daily free minimum information units offering timely investment advice. This free content is aligned with their premium advisory services, which can be purchased independently or in bundles. These bundles include either 12 advisory services, or 16 for their highest tier, plus additional benefits. Their premium minimum information unit is an investment recommendation: typically a stock or other investment vehicle which they recommend or don't recommend. Some of the advisory services include portfolios that can be modeled by premium users to power their individual investment strategies.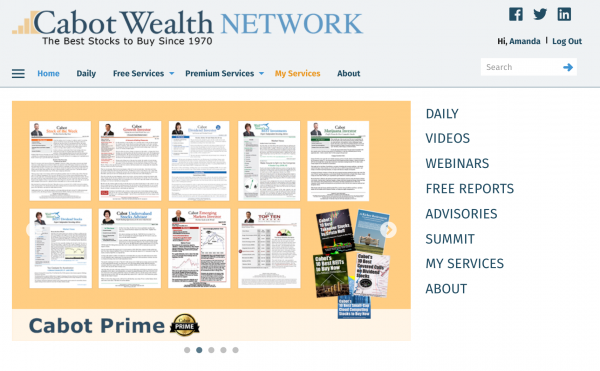 Association Content and Benefit Subscription Website Business Model
The folks at American Ceramic Society start with a free daily tip about ceramic arts, to attract traffic and engage their free email subscriber base. This content is often drawn from one of their premium digital media libraries, which includes two magazines, a streaming video service, and a glaze recipe library. The Association goes beyond these premium content offerings—which use minimum information units of magazine articles, instructional videos and blaze recipes—to feature additional Association benefits like a discount program appropriate for ceramic artists, juried award programs, and a free online artist portfolio.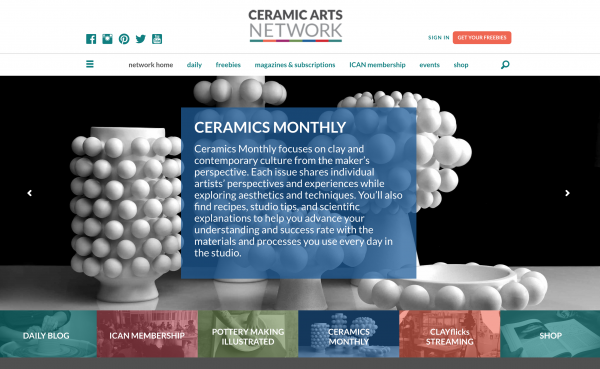 Choosing your Minimum Information Units for Your Subscription Website Business Models
Choosing the right combination of free and premium minimum information units will help you decide if a magazine, newsletter, or association content strategy is most appropriate for your brand, your audience, and the subscription website business models you plan to develop. 
Most of the publishers with whom we work are legacy producers of premium information and are adding a free online audience development portal and leveraging their content libraries to create digital media libraries that feature both new content and collections of legacy content that add substantial value to the membership proposition.
If you'd like to discuss how your legacy assets can be leveraged to create successful magazine, newsletter, or association subscription website business models, schedule a free 60-minute consultation to discuss the possibilities with me and our CEO Don Nicholas.
Over the past two decades, we've guided more than 300 niche publishers through the process of transforming themselves from legacy print publishers into multiplatform operations that often dominate their industry niche and generate operating margins that surpass those created by their legacy print business. Learn more about how we can help you apply these strategies to your publishing business by scheduling a FREE consultation today.
—–
Editor's note: This article has been updated many times from its original publication date in 2006 as magazine and publishing business models evolve.