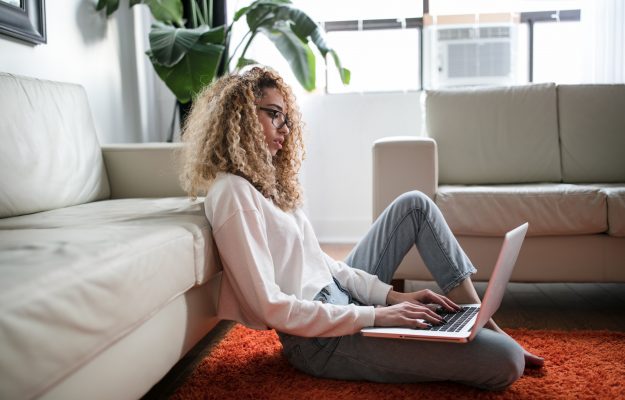 Press Gazette recently revealed the 24 top newspaper and magazine websites that are occupying the list because they have reached the 100,000 digital-only subscriber mark. On the list of magazines are The Economist, Barron's,  The Atlantic, The New Yorker, Wired, and National Geographic.
Against the backdrop of dramatic paid subscription growth for streaming video services and newspaper websites, the magazine industry is making great strides in convincing consumers to pay for digital subscriptions. Once thought to be an impossible dream is now gaining speed at an incredible rate powered by changing consumer habits and new, inexpensive, web-based digital magazine publishing system technology.
Many of the digital-only magazine systems we manage have more than doubled their total paid circulation over the past 12 months. These premium membership products are anchored by digital-only magazines with deep web archives that include traditional magazine articles, plus a library of curated special collections.
The magazine industry is retooling itself and consumers are responding by opening their wallets and pulling out their credit cards to gain 24/7/365 access to the types of special interest content that defines and betters their daily lives.
[text_ad]
Will Digital-Only Magazines Be the Second Wave of Success?
Digital consumption of media and content is at an all-time high, and while launching digital-only magazines without legacy print publications behind them isn't a super new publishing trend, it's one that we're seeing finally start to pick up momentum.
In fact, as we revealed last week, we've jumped into the fray with our first owned and operated digital magazine publishing system serving the food gardening marketplace and audience. Food Gardening Magazine and its membership network were launched on January 5 with a web archive that included seven back issues, 21 special collections, and more than 100 daily tips. It's based on the success of our publishing partners who are running successful digital-only magazine membership websites. Let's talk about them and Food Gardening Magazine for a minute.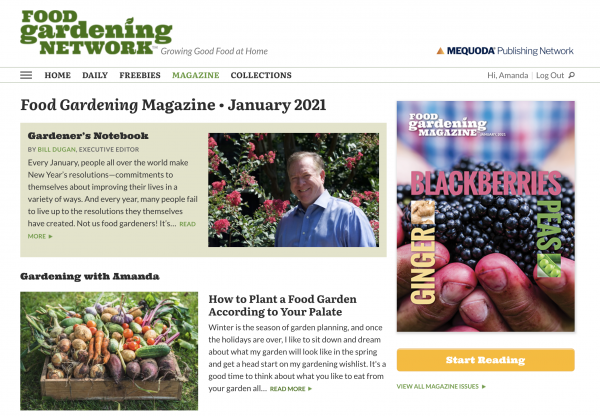 Food Gardening Network
, launched in January 2021, is our newest digital magazine publishing system. FGN represents a from-scratch startup where all content for
Food Gardening
Magazine is digital. The website features five editorial frameworks that include search engine optimized daily tips, free gardening guides that act as audience development incentives, a monthly digital magazine, a digital collections library that features book-length, in-depth, reference-style resources on three new topics per month, and a digital cookbook which will be added to the system later this year. The system also demonstrates the current state-of-the-art for the Haven WordPress digital publishing and marketing software platform which is shared by more than a dozen independent publishers.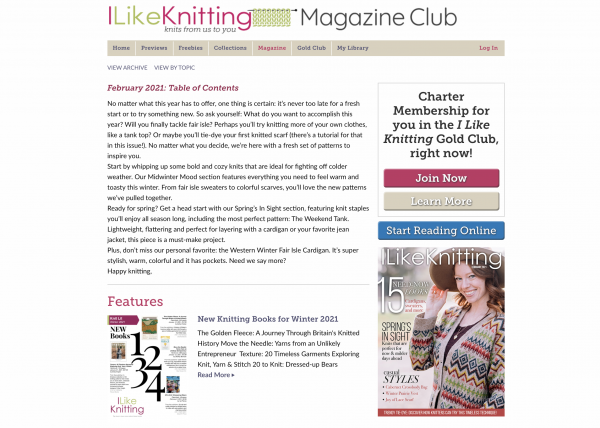 I Like Knitting Network
which produces the digital-only magazine
I Like Knitting
was launched as a companion to
I Like Crochet
Network in 2015, and demonstrates how business models, software platforms, and business processes can be leveraged to efficiently serve a second audience niche that is closely related to its older sibling. Historically, we've used this strategy to launch nine companion digital publishing and marketing systems in the arts and crafts field, dramatically reducing the development and operating costs for the second and subsequent systems. The close relationship between the two crafting websites also allows test ideas that are successful for one of the two siblings to be quickly leveraged by the other.
Recipe Lion
Clubs leverages the massive power of the Prime Food Network to build a free member database using our proprietary onboarding and welcome programs. Free members gain limited access to a vast digital media library of magazines, cookbooks, and television shows with regular offers to upgrade to full unlimited access with a Gold Club membership, which gives them access to digital-only
RecipeLion
Magazine
.
[text_ad]
Digital, print, and profits
Digital-only magazines are a growing digital publishing trend we consider important, and not just because we're in the business of helping publishers launch digital-only publications, but because we've seen this strategy perform well, especially when paired with a metered paywall.
Here's how we look at it:
How to start a digital magazine, Step 1:
Build a portal website to support your digital-only magazine, launching the portal first, or both at the same time. The portal serves as your audience development generation machine, while the digital magazine website serves to deliver your premium content and generate revenue directly from your readers.
How to start a digital magazine, Step 2:
Use your portal to build an organic, opt-in email list using SEO and email capture as outlined in the Mequoda Method, used by all of our successful publishing partners. This includes optimized posts to drive traffic, free guides to exchange for email addresses, and all the right conversion architecture to make that offer of free guides to random website visitors.
How to start a digital magazine, Step 3:
Promote subscriptions to your digital-only magazine, membership program, and other ancillary products to your new email subscribers. Email newsletters – not just your portal or your magazine – are also a swell place to sell advertising. Publishers who use email newsletters effectively know that they can generate significant revenue selling subscriptions, advertising, and ancillary products from a well-rounded email marketing program that includes newsletters, spotlights, previews, and sponsored extras.
How to start a digital magazine, Step 4: 
Launch with a metered paywall, and bask in your new revenues. A digital-only magazine with 20,000 subscribers paying $40 per year is a solid base for a business generating more than $1M per year in revenue and growing when you're also able to sell sponsorships/advertising, one-shot products, and events.
In short, the Internet has provided entirely new, more economic, and navigable pathways to multiplatform publishing success. And that's why we consider digital-only magazines to be a significant new digital publishing trend that will only grow.
If you'd like to discuss how we can help you transform your legacy magazine into a 21st-century digital brand, schedule a time to chat with a member of our executive team about the possibilities.
What are your thoughts on digital-only magazines? Leave your thoughts in the comments below.