How to increase your email capture rate so you can increase magazine subscriptions
For the first many years as a publisher, you had one goal and only one goal: increase magazine subscriptions.
If you've stepped into the brave new world of multiplatform magazine publishing, you have have several new goals, including but not at all limited to:
increasing digital magazine subscriptions
increasing book sales
increasing subscription website sales
increasing website traffic
increasing fans on Facebook and followers on Twitter and pinners on Pinterest
increasing your email subscriber list
… the list could continue forever to build a a free and paid audience.
However, all these new revenue streams, and audience development efforts, mean that you have increased options for marketing your magazine, whether it's print or digital, or both. (PS: I hope it's both.)
But there is one new task on the list above that can not only increase magazine subscriptions, but increase the sales of everything else in your brandwheel. If you double your email circulation, you can double your magazine subscriptions.
If you can effectively convert the masses of free visitors that arrive on your website and convert them into email subscribers, then you have their attention every day in the form of a newsletter, and can then convert them into magazine subscribers.
Because if they arrive and leave, you may never see them again.
Do you know your email capture rate?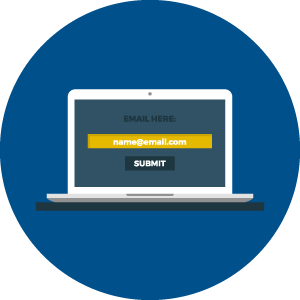 Your email capture rate (ECR) is a simple ratio and it tells you how many people who visit your site also convert to email subscribers.
The ratio is this: The number of unique visitors that come to your website during a 30-day period, divided into the number of visitors who join your database by signing up to receive your free email newsletter during that same 30-day period.
If during a given month you have 100,000 unique visitors that arrive at your website (according to Google Analytics or a comparable measurement tool) and 1,000 of these unique visitors become new email subscribers (according to your email management program or service), your ECR is 1% (1,000/100,000 = .01 or 1%).
Most websites are more like .01% but our clients are over 2%, some are over 5% and we've even seen 12%. If you're not at least 2% then you have some work to do.
Any website analytics tools can measure your unique monthly visitors, but projecting optimal email circulation requires a calculation.
What is an acceptable ECR for your business goals?
If you assume the ECR will be constant at that given percentage over 60 months, where will your email circulation level off?
The answer is a linear equation. The relationship between the ECR and email file size produces a straight-line graph when you hold all other variables constant. If you can double your ECR, you'll double the size of your subscriber file over five years (or any fixed period).
How to increase your email capture rate to increase magazine subscriptions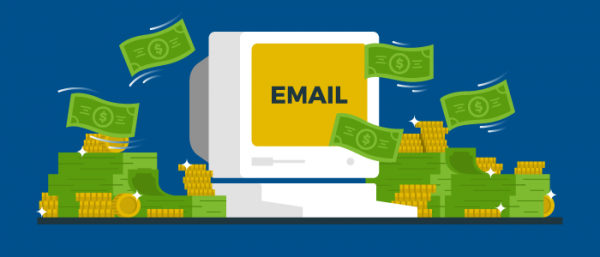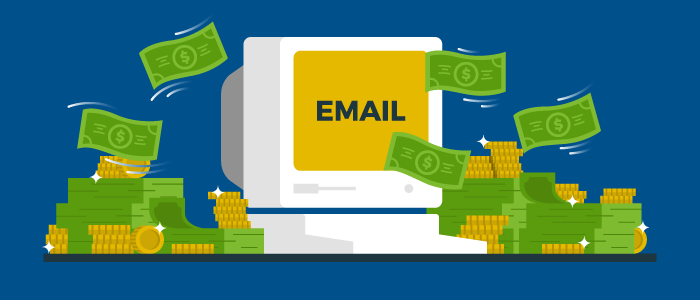 Irresistible offers make it hard for visitors not to sign up. It all starts with your content. After reaching a point of satisfaction with your content, make an offer that's worth the exchange of an email address. At the most basic level, we recommend giving away a free special report in exchange for your user's email address.
Using the 3C zone architecture, you will get the highest sitewide capture rate. These conversion architecture page elements come in the form of floater order forms, order forms in editorial and navigation (OFIEs and OFINs), display ads, text ads, and simple text links. If you're using all six, you should see a capture rate of 2% or higher.
Because most publishers we've studied are only implementing one basic email capture element, they're only seeing a the 0.1% capture rate mentioned above. The following publisher examples are all Mequoda Gold Members and have significant capture rates using these methods:
Floaters
Named a floater because it appears to float onto a webpage, they were created to fight back against pop-up blockers. While it may look like a pop-up, a floater does not open in a separate window and therefore cannot currently be blocked or banned. Learn more about using Floaters.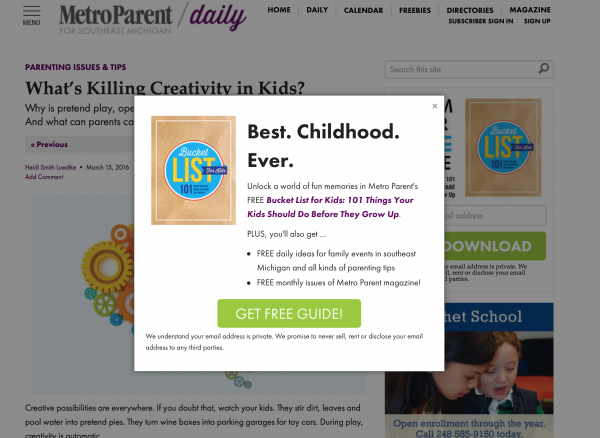 OFIE (Order form in editorial)
An OFIE is an embedded subscription form that appears on web pages to order a product or service, or more likely to sign up for an email newsletter. Most often they are right below the main navigation and right above an article. They feature a free report cover and a simple email ask. Next to floaters they are the best way to gather new email subscribers.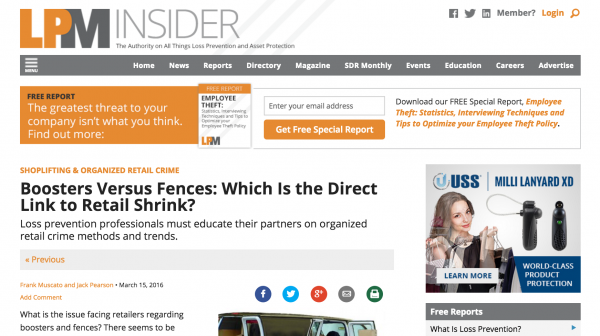 OFIN (Order form in navigation)
These online order forms appear in the right or left-hand navigation panels of a website. The customer/end user fills them out to order a product or service or to sign up for an email newsletter. The one below matches the site colors but stands out with a bold orange headline and button to download the free report.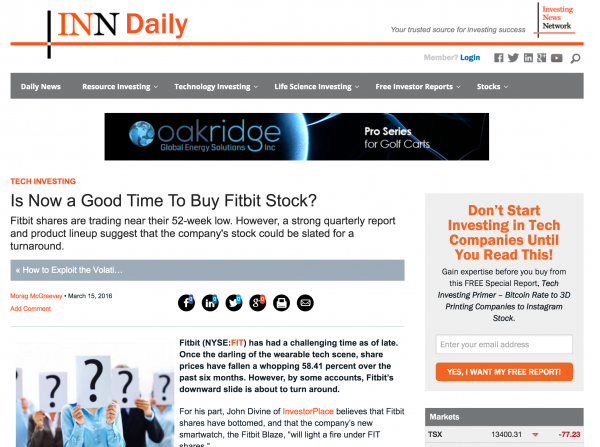 Display Ad
An online advertisement that uses graphics. They are also called banners, skyscraper ads and rich media units. Publishers sometimes use display ads to promote their free email newsletter. Below you'll see Natural Health Advisory has a Display Ad and and OFIN to the right.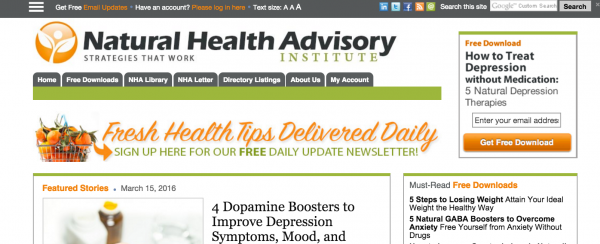 Text Ad
An online advertisement block that uses text links, or text-based hyperlinks, without graphics. These are found within editorial content to sell a product or obtain an email address and usually stand out by having horizontal lines above and below the ad. More about writing text ads.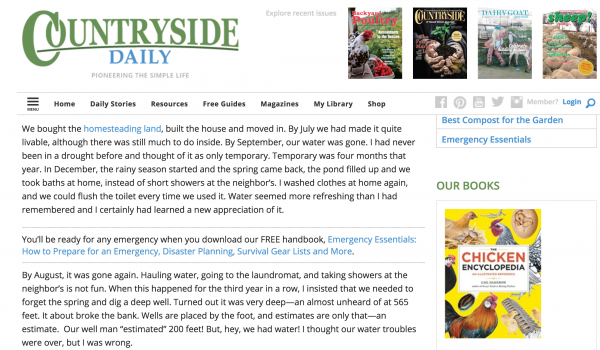 Text Links
Hypertext links in editorial or navigation lead to a Rapid Conversion Landing Page. These are the best form of persistent conversion architecture because they're subtle, yet very effective ways to drive traffic to a Rapid Conversion Landing Page with the ultimate goal of increasing email database circulation.

The ultimate goal for the website publisher is to quickly and easily add unknown site visitors to an email database so you can increase magazine subscriptions, sell more books, sell more seats at events, and sell out the rest of your inventory.
Using floaters, OFIEs, OFINs,  display ads, text ads, and simple text links on a website are relatively simple ways to improve the conversion architecture across your website network and improve your email capture rate so you can begin sending frequent editorial and promotional emails to increase magazine subscriptions.
We have many more ways to convert visitors into email subscribers, too. Learn more about increasing your email capture rate in our FREE handbook, Organic Audience Development Strategy.

For all serious professional services inquiries, we offer prospective clients a 30 minute no obligation needs analysis with Mequoda's Founder Don Nicholas. To schedule your needs analysis, send us your contact info through this form so we can get in touch.