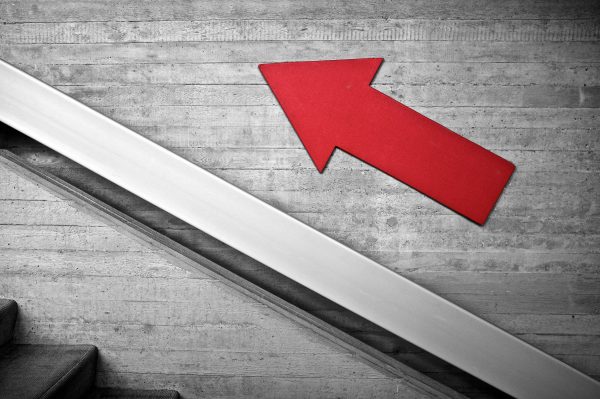 The most comprehensive list of portals, pundits, and reports specializing in magazine trends
At Mequoda, we aim to be one of the best resources for magazine, newsletter, and membership organizations. We maintain a robust independent research operation that identifies and documents membership marketing best practices being implemented at mentor organizations that include more than 100 of America's top content producers. We do this with help from our brothers and sisters in the industry, and below we've compiled a list of the best portals, the best influencers, and the best reports on magazine trends available online.
The Best Portals for Magazine Trends
Below is a list of our "go-to" sites for discovering the latest and most useful news and analysis for magazine publishers. These aren't just our favorites, but favorites of magazine publishers and digital marketers always on the lookout for relevant articles and best practices, cautionary tales, revolving door gossip, mergers & acquisitions updates, and more. These are the sites that drive discussion and inform the decisions of executives – and help us keep the Mequoda Method fresh while continuing to offer free advice throughout the week.
Let us start off the list with a bang by tooting our own horn. If you subscribe to the Mequoda Daily, you get industry best practices sent to your email three times per week by downloading one of our free reports and subscribing to our newsletter.
2. The Association of Magazine Media
As a part of its role as the trade organization for magazine publishers, the MPA is a clearinghouse for magazine industry news across the web. Each day, to their members who subscribe to their emails, they curate a series of links from sites specific to media, marketing, and journalism. It's a great place to start when you're looking for a snapshot of the industry.
3. Folio:
Folio: is the trade bible for magazine publishers, they're adept at both breaking news and long-view articles. Folio:'s specialty is publishing economics, personnel comings and goings, and big think pieces on the state of the industry.
4. Digiday
We hang tight on the goings-on within the Media channel of Digiday. This channel offers comprehensive insights and interviews with top publishing executives. You name it. If it matters to magazine publishers – or most other media, for that matter – there has been a Digiday post on it within the past month. Pound for pound, probably our most preferred site for magazine news.
5. MediaPost
MediaPost is a unique site in that it produces immense amounts of content across multiple verticals: publishing, broadcast, advertising, marketing, search and social, mobile, and much more. They produce original news and opinion from a variety of authors while also aggregating some content. Visiting each day will give you a full picture of the digital media evolution, from every perspective.
You'll see founder Kathy Greenler Sexton again on our list below of our favorite influencers in the magazine industry, and her site, Subscription Insider is one of our favorites. Here you'll find news about everything related to running any type of subscription business, although it does focus more on the publishing niche.
7. eMarketer
eMarketer provides a ton of premium-level content for free. It produces its own studies, collaborates on others, and cites still more. Areas of expertise include mobile, social media, and device usage – all topics close to our heart. An essential site, with a channel for Media & Entertainment that is especially relevant.
8. InPublishing
All of the above from a UK perspective. For publishers with a niche strategy, global expansion is a growing option. To have a transatlantic outpost is invaluable.
[text_ad]
The Best Influencers Reporting on Magazine Trends
We've always admired a certain circle of industry leaders who pack a punch when it comes to singing the praises and sorrows of specialized information. Once you follow us on Twitter, you should also read their work and follow them, too.
9. Bo Sacks, Precision Media Group – @bosacks
For the past 25 years, Bo Sacks has been at the top of our list. He's the President/Publisher of Precision Media Group and has been covering niche media almost as long as it's been called niche media. Bo Sacks has held every prestigious title there is in the periodical publishing industry, and runs what he says is the longest running e-newsletter in the world, with 16,500 subscribers, called "Heard on the Web: Media Intelligence." Bo's focus is directly on the media, marketing, and publishing industries and speaks about "El-CID" or Electronically Coordinated Information Distribution. As part of his blog, he also gives credit to his readers, where he'll frequently post his responses to what he writes.
10. Linda Ruth, PSCS Consulting – @Linda_Ruth
Linda is the CEO of PSCS Consulting, not to mention an author, one of the original founders of Exceptional Women in Publishing and Women in Digital Media; and she is President of Newsstands of America. She is the author of Internet Marketing for Magazine Publishers; How to Market your Newsstand Magazine; and Secrets of SEO for Publishers. Her experience as a consultant in the industry leads the content she publishes in a way that a typical news reporter cannot.
11. Samir Husni (Mr. Magazine) – @mrmagazine
With a nickname (and website) like "Mr. Magazine," you might imagine what Samir is into. In addition to being a consultant, professor, and Ph.D., he's the founder and director of the Magazine Innovation Center at the University of Mississippi's Meek School of Journalism and New Media. His blog is filled with ripe information on the magazine industry and trends, but more specifically he does a lot of interviews with other industry leaders. He has published comprehensive interviews and has a knack for publishing wordy interviews and articles, and extracting their most meaningful or digestible quotes that make you think more deeply about every angle.
12. Lucia Moses, Digiday – @lmoses
One of our favorite Digiday writers is Lucia Moses, a Senior Editor and a strong voice in the digital publishing realm. What we like about her content at Digiday is that it covers all the news we need to know, but also tends to get deeper, pulling at the pain point and seemingly rounding up publishers to tell them exactly what they need to hear during different periods of rises and decline in our industry.
13. Carl Landau, Niche Media – @nichemediaman
This wouldn't be a list of niche media thought leaders without the Grand Poobah of Niche Media. He has launched and sold five niche magazines in his career, and now hosts annual events that attract thousands of niche publishers every single year.  You'll notice that Carl's a huge fan of exclamation marks in his writing. We like his enthusiasm, and we have hosted workshops at his events.
14. Kathy Greenler Sexton, Subscription Site Insider – @KGsexton
Kathy is the CEO & Publisher of Subscription Site Insider, a resource that I value, with a newsletter I open every time it arrives. Kathy's goal is to help subscription website publishers become more profitable.
15. Daniel M. Ambrose, Ambro.com- @dabookz
Dan Ambrose is Managing Partner for Ambro.com corp, and has been a frequent guest speaker at our annual events. Dan has spent his career in the publishing industry in leadership positions and as an advertising consultant to the media and publishing industries. You'll find that Dan created the first ever "Electronic Rate Card," originally used by advertising media planners to instantly price Hearst Magazine packages.
16. Tony Silber, Long Hill Media – @tonysilber
Tony is President at Long Hill Media, former vice president of Folio: and min. If you recall the past decade, it has been a long hard road for the publishing industry and Tony has been there every step of the way. We continue to enjoy his thoughtful Tweets about what's going on in the industry.
[text_ad]
The Best Reports for Magazine Trends
Throughout the year we page through several favorite yearly magazine industry and digital publishing research reports. The results in these reports provide a glimpse into the future of digital magazine consumption, usage and other insights that will help you build a better digital magazine. If you're looking to stay ahead of your competitors by following the magazine trends like we do, here are some reports to keep your eyes on.
17. Mequoda's Magazine Consumer Study
Published bi-annually, this study asks digital magazine subscribers and buyers how they engage with their magazine editions, which features they enjoy most, how much they're willing to spend, and how publishers can get them to subscribe to more.
The MPA describes "Magazine Media 360" as "a newly created industry metric that measures audiences across multiple platforms and formats to provide a comprehensive and accurate picture of consumer demand for magazine media brands."
19. MPA's Magazine Media 360 Social Media Report
Released quarterly, this report for the MPA gives specific metrics and trends in social media specifically for publishers. For example, almost 50% of magazines have their largest social audience on Facebook, whereas Twitter is in second place with less than half that number.
20. Alliance for Audited Media's Magazine Snapshot 
Twice a year, the AAM releases a (paid member-only) report detailing the circulation numbers of every magazine that reports in. The resulting information tells publishers how sales and subscriptions are faring – including which magazines are increasing digital magazine subscriptions. That is, any who report their digital circulation numbers. This report is often reported on by the MPA and other industry news sources.
21. IAB Internet Advertising Revenue Report
Every year, IAB releases this report on internet advertising. It includes data about Internet advertising revenue from web, email, online services and anyone who sells online advertising. According to IAB, "the results reported are considered the most accurate measurement of Internet/online advertising revenues since the data is compiled directly from information supplied by companies selling advertising online."
22. Pew's State of the News Media
Around the end of Q1 every year, an annual report by Pew describes their endeavor as "examining the landscape of American journalism." It encompasses multiple reports covering revenue, digital reporting, acquisitions, media trends like digital video and more for the news industry.
23. CMI's Content Marketing Report
The Content Marketing Institute releases benchmarks, budgets and trends in two separate annual reports – one for B2B companies and one for B2C. Although this isn't publisher-specific, their insights apply to all industries.
24. HubSpot's The State of Inbound
HubSpot says this annual report is "more than survey data," but it really focuses on what online publishers are doing to drive traffic. Focuses are content, SEO and social media.
25. Social Media Examiner's Social Media Marketing Industry Report
Michael Stelzner's annual report focuses specifically on social media and the current trends that are launching brands forward or backward. You can see which platforms worthy of expanding into without needing to test them all out for yourself.
26. Moz Google Algorithm Change History
This HTML-based "report" is accessible all year long and is constantly updated with the latest Google Algorithm updates.
27. Google's The Year In Search
If you want to know which topics and niches grew most during the prior year, Google's "Year in Search" covers all of that.
28. SEMPO's State of Search Marketing Report
This all-inclusive report covers the state of search for both publishers and agencies.
29. eMarketer's US Ad Spending Report

Every spring, eMarketer releases this report, including many other annual reports on mobile, video and other media.
30. AM&P Publishing Benchmark Study 
This annual report includes strategies for publishing effectiveness, along with content benchmarks and advertising trends.
If you are a legacy publisher looking to increase your audience, revenue and profits with a multiplatform membership website, please schedule a free consultation with a member of our executive team.