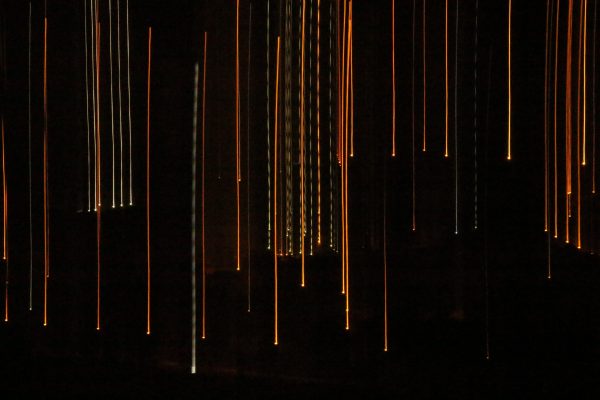 Digital product development doesn't need to require an expert. But our best-practice content recycling strategy can make you look and earn like one.
In his bestseller, "Outliers," Malcolm Gladwell stated that it takes 10,000 hours or approximately ten years to become an expert at something. That means, there are very few digital product development experts out there in the universe, even in the publishing world. Let's consider some of the digital products we interface with regularly today:
The 2000's were the start of consumer eBooks being commonly found online. But 2012 was the turning point when there were officially more eBooks published online in the US than hardcover.
As for online video, YouTube was created in 2005 and bought by Google in 2006, but it's still only 13 years old, and, as you can imagine, website video is much younger for most companies.
The iPad arrived in 2010, only eight years ago, which is probably why it still feels as though app-based magazines are in their infancy.
So, if you feel like you still are making digital product development strategies up as you go along, you're not alone. There simply aren't many experts in this space.
[text_ad]
Twelve years ago, in 2006, we introduced the Mequoda Method, a collection of media management behaviors that, when implemented as a repeating cycle, create an audience-driven, continuously improving media management system.
A big theme of the Method, which we still teach today, involves the digital product development life cycle. When you're following the Mequoda Method, the commonality is not the platform; rather, it is the expertise in, knowledge of, and in-depth perspective on the subject at hand. And those capabilities can, and should, expand across several different kinds of media that are marketed to targeted, qualified prospects and distributed from a master production operation.
That is as true for publishers with one print newsletter seeking additional revenue streams as it is for publishers with many products—newsletters, magazines, websites, events, etc., and multiple revenue streams.
Periodical publishers have historically considered content to be disposable—generated once for use in a periodical or book and then discarded.
However, as we've been teaching since 2006 or even earlier, publishers who use the internet to recycle, reuse, and republish information in many different formats (magazines, newsletters, books, eBooks, email newsletters, web magazines, web newsletters, tablets, digital libraries, video courses, events, and more) are the ones—large, small, or independent—who will succeed.
Today, I'd like to revisit our best-practice digital product development strategy. Below are some of the most popular platforms on which publishers recycle content:
Magazines
Newsletters
Articles
Library Archives
Apps
Email Newsletters
Email Spotlights
Books
eBooks
Free Downloads
Live Events
Webinars
Videos
Podcasts
While some publishers might consider their magazines as the center of their brand universe, savvy publishers consider them as just one of the many platforms that they publish on. For example, The New Yorker distributes its content across 10 different platforms. Its magazine may be the origination source of most of its content, but it's used everywhere.
The content produced for The New Yorker isn't just for the magazine. It gets turned into articles on their portal and digital magazines, snippets in their emails, and videos, spoken through podcasts, repurposed in issue archives, licensed through their cartoon bank, sold in their store, told out loud at their events, and configured for mobile devices. Sometimes, they even create apps that only use specific content.
A good digital product development plan identifies which platforms suit your content best. Which ones are best for you?
Anybody can create a digital magazine out of a print magazine and call it a digital product development and multiplatform publishing accomplishment, but not everybody can build a profitable business using the same content over and over again like The New Yorker.
Let's start with your most fundamental minimum information unit, a magazine article. If you're a legacy publisher with a big archive, you have more of these than you know what to do with. The hardest part is digitizing them, but after that, they can become:
A post optimized for search
An email newsletter
An email spotlight after editing
A chapter in a book
An entire eBook or white paper
Chapters in an eBook or white paper
The copy for a video post
The research for an online event or live event
Part of a membership website
Part of an issue archive
A social media post
A guest post on a well-respected blog
An authoritative post on a contributor network
A viral post on a site like Reddit
Content recycling comes in unlimited strategies on practically unlimited platforms. The only thing you need to know is your strategy. You can learn more about building an audience and revenue with recycled content in the following articles:
Identifying your Multiplatform Media Assets 
The first step in building a successful publishing business is defining your multiplatform media assets
Multiplatform Publishing & the Niche Media User Experience 
How many platforms can your content be recycled on?
Build your own Multiplatform Brand Wheel 
Niche multiplatform publishers have seen great success in multiplatform publishing, especially when they recycle!
The Mequoda Multiplatform Media Matrix
Get your ducks in a row and plan your multiplatform publishing future.
You can also learn more about the Mequoda Method in 2018, by watching our series of webcasts.
If you'd like to explore how we could double or triple your online magazine, newsletter, and membership sales, please schedule a free consultation with a member of our marketing services team.