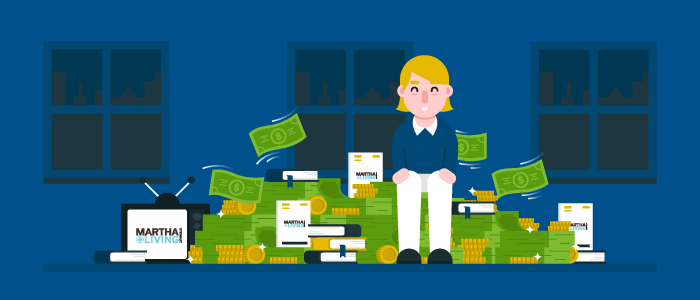 Do you want to know how to start a magazine? In her book How Not to Start a Magazine, B. Ann Bell says the number one way new magazines fail is through poor budget planning. Poor planning for printing, postage, and marketing are among the top expenses in her book, originally published in 2006. Fast-forward fifteen years and it's easy to say that a new magazine could essentially launch without worrying about printing or postage, as long as you replace those fees with much more cost-effective digital hosting and delivery fees.
If you're wondering how to start a magazine and publish it profitably, you can start with Bell's suggestion: make a budget.
Even the most equipped professional could come to the table thinking they can start a magazine and publish it profitably if they do all the work themselves. Think about it: someone with a design background could effectively learn to manage a freelance editorial team and plug the content in a magazine, then try to sell it through the app store. I mean, if Mark Zuckerberg can make Facebook in his dorm room, how hard can it be to put a magazine together? Is it that hard to learn how to start a magazine?
Learn the secrets behind today's most rapidly growing niche publishers. Download a FREE copy of How to Develop a Multiplatform Magazine Business Plan, and discover how large your magazine business could become and how much of an investment will be required to build your business to maturity.
The answer is "not that hard" if you think about it that way. There are many swiss army knife professionals out there that could feasibly start a magazine on their own, and in truth we've worked with several magazine start-ups who began with less than a handful of people. Simple app edition digital magazines are easier to make, but they rarely succeed without a web component.
However, the ones who moved on to be successful had their budget in order and they didn't focus on an app, they built HTML web magazines. They went in understanding that getting people to pay for a magazine is expensive marketing work, and learning how much you're willing to pay to get a new subscriber, and what that subscriber is worth to you, is a whole other game and skillset.
How to start a magazine by beginning online and then branching into print later if you want
At Mequoda, we work mostly with established legacy magazine publishers but have also worked with publishing startups in the past. These startups have benefitted from our work with legacy publishers in teaching them how to start an online magazine because what you'll soon discover is that the planning required to start an online magazine is not much different than the planning required to start a print magazine.
Let's begin by defining an online magazine. An online magazine is a web-friendly version of your magazine. It's in HTML, it works like a website and it has a topic-based archive in addition to an issue-based archive. Ideally your digital publishing system would include the ability to create Special Collections from this archived magazine content.
One question we often get asked is: if you're a from-scratch start up, how many back issues do you need to launch with in order to have a viable archive? We believe the ideal scenario is to have 12 months worth of issues available in your archive. But if budgets are tight, you may decide to launch with as little as 3-6 months of back issues and allow the benefits of the archive to grow over time.
Next, decide how you'll monetize your magazine
Ideally, your revenue model is diversified and includes both sponsorship and subscription revenue—you have several options when it comes to magazine subscription website business models. And once you select your plan of attack, you have another decision to make: how to choose the best subscription pricing strategy.
Will you bundle products? Will you offer tiers and contrast pricing? Will you lock readers in or let them roam a bit?
Once your list is large enough to garner advertisers, multiplatform magazine publishers can get the best sponsorship yield by selling multiplatform advertising packages that are built on the principles of scarcity, exclusivity, and alignment and take advantage of the publisher's multiplatform content program.
The Mequoda Multiplatform Magazine SPF
In planning to launch a digital magazine or a digital edition of your magazine, there are many factors to take into consideration. We've created a series of strategic planning frameworks as a tool in developing and communicating business plans within a multiplatform publishing organization.
The entire suite of these strategic planning frameworks (SPFs) is beyond the scope of this article. It's also worth noting that just like a successful multiplatform publishing business, these tools do not operate in their separate silos but are most effective when they are used in a planned, coordinated way.
Nonetheless, the Multiplatform Magazine SPF can be used as a standalone tool. You may find there are additional factors specific to your publication or operation, but these will provide a basic data set for your planning and modeling. Use these questions to decide how to budget and model your magazine:
Frequency
How many issues per year? #
Editions

Print
Web (HTML)
App

Apple
Amazon
Google
Other
App Editions

Software licensing cost $
App set up and submission management cost $
Asset creation cost $
# Issues uploaded at launch
Production Price/Page $
Cost per Issue Download $
Print Issue Map
Copies printed #
Editorial pages #
Ad pages #
Index pages #
Other #
Digital Issue Map

Editorial pages #
Ad pages #
Index pages #
Other #
Advertising

Available inventory (pages)/ year
Fill rate %
Rate Base #
Average Yield/thousand subscribers $
Yield per page $
Pricing
| | | |
| --- | --- | --- |
| Edition | Pricing | % of Distribution |
| App(s) | | |
| Print | | |
| Web | | |
| Combo | | |
Weighted average price
Library of back issues – content structure
By back issue   (Yes or No)
By topic             (Yes or No)
Email

# of email subs
# of emails sent
Orders per 1,000 emails sent
Website

Web page views
Orders per 1,000 page views
App Order Index
| | | |
| --- | --- | --- |
| | % of App Orders | Remit Rates |
| Apple | | |
| Amazon | | |
| Google | | |
| Other | | |
–       Must total 100%
Continuity revenues (typical rates)
Conversions (45%)

App
Print
Web
Combo
Renewals (65%)
While things continue to evolve, the overall trend is clear. Multiplatform publishing, including the "Swiss army knife" of magazine editions – the fully responsive online edition – is the future of magazine publishing. Whether your revenue comes primarily from selling premium content or selling advertising and sponsorships, there are substantial and growing revenue streams to be developed. And one thing you can be certain of: If you don't do that for your markets, someone else will.
What tips, advice, or questions would you add about how to start a magazine?