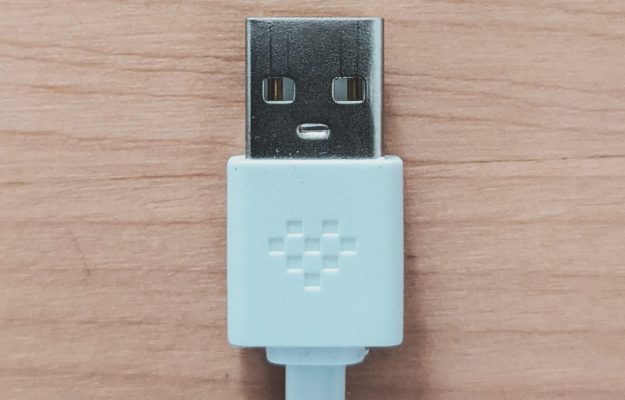 A multiplatform website enables a publisher to create dynamic content on multiple platforms. Some of these platforms might be online streaming through a membership library of training videos, or it could be a web magazine—formatted for, and read on the web.
But a multiplatform website doesn't just refer to the number of ways you recycle content across text, video, graphics and other mediums. It also means your website is responsive and will show visitors these different types of media, no matter what device they use: desktop, laptop, smartphone, tablet, whatever they've got. More thoughts on responsive design.
The ultimate multiplatform website tackles both of the above two areas with grace: content and delivery.
[text_ad]
Responsive design is slightly more expensive to build, but in the long run, the returns are huge. When you can build a web magazine that adjusts to any screen, it's an investment worth making. 
1. Determine which platforms you plan to publish on.
Most magazines started out with one platform: print. Then one day, they decided to sell special editions and back issues. Now Conde Nast has a whole store dedicated to selling and licensing New Yorker cartoons, and covers, or selling them as desk diaries, or printed on umbrellas.
And that's just one tiny arm of the New Yorker. Looking at a fairly common brandwheel for publishers, you'll notice that content platforms can be delivered online, offline, or in person. Read more about the many platforms of multiplatform publishers.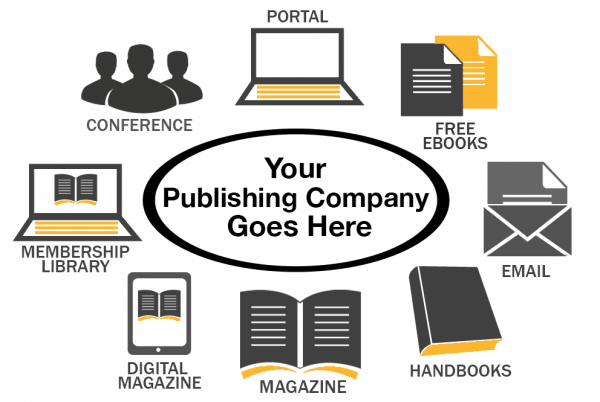 2. Consider how you'll build your website to sell and publish those content platforms.
Shameless plug: we build multiplatform websites (aka Mequoda Systems) for magazine and newsletter publishers. This is how we explain using the Mequoda Method to build these websites:
In a Mequoda System, the structure of the websites we've built for our clients with great success and profitability include these four main principles:
Attract
Capture
Engage
Monetize
We see all four as discreet strategies that are all completely interlocked.
Starting from the layer with the most visibility, we attract website visitors through search, then, a smaller number of those whom we attract will capture into email subscribers. We will then engage a smaller number of those email subscribers with great content in order to keep them happy, and then make money doing so by monetizing the relationship and turning those engaged email subscribers into buyers. This is the smallest number of people, however, and is fueled by the layers before it. More about this here.
3. Plan your content, and how it will be recycled into new content platforms.
While some publishers might consider their magazine the center of their brand universe, savvy publishers consider it just one of the many platforms that they publish on. Let's start with your most fundamental minimum information unit, a magazine article. If you're a legacy publisher with a big archive, you have more of these than you know what to do with. The hardest part is digitizing them, but after that, they can become:
A blog post optimized for search
A chapter in a book
An entire eBook or white paper
Chapters in an eBook or white paper
The copy for a video blog post
The research for an online event or live event
Part of a membership website
Part of an issue archive
A social media post
A guest post on a well-respected blog
An authoritative post on a site like Medium
A viral post on a site like Reddit
If you publish a monthly magazine and each issue includes 50 articles, every year you have content for 600 free blog posts or 600 premium website articles that remain behind a paywall in an archived online magazine library. Or a mix of both.
4. Figure out how you're going to sell sponsorship advertising on every platform.
In our 5 Hugely Profitable Multiplatform Sponsorship Advertising Models post, we discuss the differences between different types of ad models publishers are using. We like the concept of SEA (selling entire zones of your website to large advertisers), and we find advertorials combined with web magazines are a great addition to multiplatform advertising growth.
5. Create a strategic, email-based plan for leveraging the list you'll be building.
When you build a Mequoda System, you're putting a lot of focus on building your email list, because it will have the highest conversion rates of all your promotion mediums.
So why build the list, if you don't plan to leverage this asset with a robust email marketing plan?
At Mequoda we use Six Sigma subscription marketing strategies. Six Sigma methods are used in direct marketing to test a control against a number of variables. You test each variable against the control in order to declare a winner and this continues until all the variables have been tested. This can take place over the course of a month, or over the course of a year depending on how many variables you have to test. 
In subscription marketing, we adapt this structure to continuously test both offers and creative. Thanks to digital delivery and the power of continuous service, we're able to get creative with offer testing. 
And while it may be possible to find the ultimate offer or a selection of 2 or 3 from the many that can be rotated for maximum impact, the much bigger emphasis is on the email creative testing that's happening simultaneously with the offer testing. High-frequency email spotlight testing is the only answer we've found to beat the fatigue. We believe the email spotlights are where we are making the most impact on increasing sales. Another leverage point we get from identifying winning email creative is that we're able to roll the winning copy out in other channels like web and social. 
What else would you like to know about building multi-platform websites?
[text_ad]