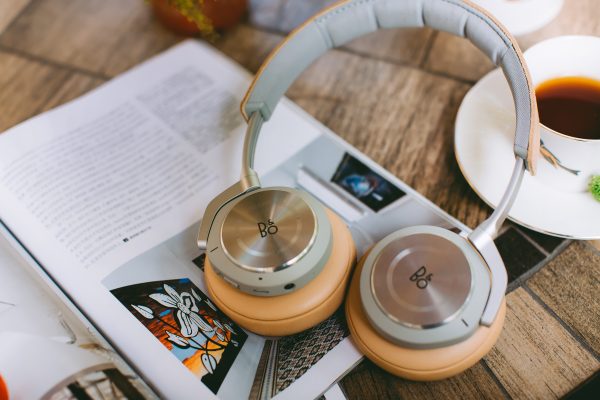 When you think of top magazine companies, you probably think of the world's most iconic and recognizable magazine media brands. If your company publishes a niche magazine, you may also think of magazine media companies in your particular niche, since comparing your niche magazine to a general-interest magazine could leave you empty-handed in the idea department.
At Mequoda, we currently operate more than a dozen subscription marketing systems in partnership with some of the country's leading content brands including Prime Publishing, Yankee Publishing, and Cabot Heritage Corporation. The tips and advice provided in this article are drawn from our direct experience around building and growing successful niche membership websites in cooperation with our content partners. We also maintain a robust independent research operation that identifies and documents membership marketing best practices being implemented at mentor organizations that include more than 100 of America's top content producers.
In some cases, the top magazine companies in your niche have two things in common: a multiplatform membership website, and an arm of that website which includes a club membership that sells most, if not all of them, for one price.
Consider Fine Woodworking magazine, the top publication in the woodworking niche, produced by Taunton Press.
Taunton's Fine Woodworking launched in 1975 as a black-and-white quarterly. Fine Woodworking, the first Taunton Press magazine, began its life on the kitchen table of Paul and Jan Roman, at a time when there wasn't much information available to people who wanted to make furniture. When we interviewed their daughter, Sue Roman, back in 2007, she told us that the first platform they expanded to beyond magazines was books. "People pay for magazine subscriptions ahead of time; book publishing was a good complement because the cash continues to come in for a couple of years," explained Roman at the time.
[text_ad]
Because magazine content about woodworking generally holds up, there was a massive demand for reprints and back issues in the early days. So, the publisher bound a year of issues to sell in book form. After a couple of years, the material was organized around subject areas rather than issue date. Then, they moved on to special newsstand editions, which were created from repurposed content from the magazine — and sometimes from their books — but with a special focus.
Next, they moved on to video, and for 20 years, they created 60-minute instructional videos on VHS and Beta with an entire video department. Unfortunately, the videos didn't sell well until DVDs came along and offered consumers the ability to navigate to different areas of instruction.
Finally, in April 2006, they re-launched their website as a membership website with daily content, tool reviews, and advice from the experts. Later on, they converted all those videos to the web and made them part of the membership as well.
If you haven't figured it out by now, Taunton and Fine Woodworking has been one of the many top magazine businesses we've watched over the years when developing multiplatform publishing best practices. Their pricing strategy was revolutionary back then, and we still teach a version of it today. To promote the new membership website back then, they came out with a marketing campaign, called The Perfect Dovetail, which Roman told us, "convinced people to subscribe to both the magazine and the membership website for an additional $14.95 above the $34.95 magazine subscription price." This membership website is still front and center of their business model and is even more robust.
Now if you're a niche publisher in the woodworking space, even more niche, like Scroll Saw Woodworking, there's a lot to learn from the early steps Fine Woodworking took to become the multiplatform magazine media company they are today. However, studying their latest rendition of their membership website is worth your time.
On FineWoodworking.com, visitors can either subscribe to the print magazine for $34.95 annually, or they can become an unlimited member for $99 per year (or $9.99/mo).
Members of FineWoodworking.com clearly get the best deal for the buck:
Fine Woodworking Online Archive
Fine Woodworking magazine
Video Workshops
The Complete Illustrated Guide to Woodworking
700+ Projects & Plans
800+ Shop-tested Woodworking Tips
900+ Videos
Over 1,900 In-depth Articles
5 Essential Woodworking Guides
Methods of Work
Members Only Newsletter
So, my niche magazine friend—how many platforms are you publishing on? And what effort have you taken to digitize them so that you can offer a club membership like the one Fine Woodworking has put together, and that so many of our publishing partners are now diligently creating?
The more you include in your club membership, the better the value, and it doesn't need to cost you more to produce.
When it comes to digital products, you can keep adding to the list without adding much monetary risk. Beyond including your magazine clubs, video clubs, recipe clubs, and other existing clubs, you can include:
Print and tablet magazine access
HTML web magazine access
Collections of curated digital magazine content
Magazine library access with past issue archives
Video libraries
Downloadable products and ebooks
Discounts for physical products in your store
Access to a members-only community or forum
Access to a primary editor to ask questions and submit feedback
VIP invitations to events, and discounts on events
Direct access to a mentor or advisor (such as those in the investing niche)
We find that the biggest add-on as a source of revenue for the top magazine companies is video, when archives and training libraries are included. One of our publishing partners who serves the professional craft world decided to include such a product, much like Fine Woodworking. By adding the club, their goal was to optimize revenue by leveraging existing premium content and products with an all-inclusive, all-access membership product and offer. The club is now their top-selling product.
Are you ready to truly compete with the top multiplatform magazine companies in your niche?
We are creating multiplatform membership websites in cooperation with our content partners and working together to provide our target audience with a robust multi-platform magazine media experience. Our research team continues to observe organizations like Taunton Press where we served as an advisor in days gone by.