Dear Colleague,
Gutenberg is dead. And you will be, too, if you don't make the transition now to meet the public's growing demand for digital information.
Fortunately, there is one resource, one unique program that can change the way you, your staff and your entire organization think of the Internet and help you catch up to the future. Mequoda's Internet Marketing Intensive has guided some of the oldest and most respected publishing companies in the world including Meredith, Rodale, Interweave and more, in growing a single-digit percentage of their revenue from online sources to earning 20%, 30%, 40% of their revenues digitally. And because the demand for digital products is growing exponentially, so will their revenues.
Will yours?

No time to lose
Is business failure an option? Do you think you have time to kill in transitioning to a digital publishing platform? Can you afford to leave millions of dollars lying on the table? Are you confident in your long-term employability without Internet marketing skills? If not, the Internet Marketing Intensive is the solution. Our only goal is to transform you, your employees and your company into Internet publishing and marketing geniuses. We do it over and over, multiple times a year. And we do it in just three days.
At the Internet Marketing Intensive, you'll discover how America's top publishers are successfully making the transition to digital. You'll learn how to:
Create, curate, and publish high-quality, search-optimized content

Develop blockbuster organic subscription marketing campaigns

Master Google analytics, key metrics and keyword research

Deploy far-reaching, SEO-driven social media marketing campaigns

Conduct valuable digital publishing audits
We've been helping publishers, marketers, editors and others to do all these things, all over the world, since 2004. And along the way we've conducted thousands of tests, launched dozens of websites and developed unassailable best practices for all phases of Internet publishing. You don't have to guess your way through the digital revolution. Mequoda has all the answers ready for you, delivered in just three days, four times a year.
The Internet Marketing Intensive is the only comprehensive, definitive course available in the industry on taking legacy publications digital. It's perfect for raw digital rookies or for anyone needing a refresher course. Unless you've already mastered the digital revolution, it's the one course you must take this year.


A program that's complete, comprehensive and ready to implement
This is not about isolated ideas or skills. This is not a huge conference with a smorgasbord of random, unrelated sessions full of complicated or off-the-wall ideas that you have no idea how to implement. This is a bulletproof, proven blueprint for organizational transformation.
Best of all, we do it in intimate, person-to-person roundtable sessions that allow you to learn directly from, and question, our staff of Internet marketing experts – some of the most experienced, knowledgeable marketers in the industry. You don't sit in the 27th row hearing a lecture. You sit next to our CEO, our systems designer, our copywriting guru, and learn what they've learned over the past 15 years. (We strictly limit attendance to make this possible: Don't wait to register or you'll be left out!)
Remember, your competition may already be ahead of you. CEOs, content editors and audience development managers have already learned the Mequoda method and put it into practice.
Register yourself and your staff now (of course we offer multi-registration discounts!). Then be ready to sit down as a team and plan your company's total transformation when you get home.
BONUS: When you register for the Intensive, you also get two follow-up hours of consulting with our experts! That's a value of up to $900, and it's only available to Intensive attendees.
It all comes to you from Mequoda, the Internet strategy experts! And unlike any other event around the industry, we strictly limit our learning events to just 42 participants. That way, you get a better student-to-teacher ratio than any college in the country – and you're guaranteed the opportunity to discuss the issues and question every one of them!
There are no huge auditoriums at the Intensive – just one-to-one communications, questions and discussions.
And remember, in just three days, you'll learn what Mequoda has been documenting and testing for 15 years — proven processes for successfully monetizing your content in the digital age. The result? You'll return to your company with value-creating strategies that can be put into practice right away.


Internet Marketing Intensive Sessions
In these eye-opening sessions, you'll be briefed on the latest trends and developments that are shaping the future of digital publishing—everything from the profitability of free content and subscription website optimization to the secrets of keyword analytics—all the emerging technologies and must-do initiatives. You'll have a chance to ask your most pressing questions and get answers and advice from your expert instructors and an accomplished group of peers.
DAY 1:
Seven Secrets of Successful Internet Marketing
In today's competitive environment, success is highly contingent upon understanding that readers' consumption habits are rapidly shifting from print to digital formats, and that nimbly managing this transition is critical to maintaining and growing market share. This focused session provides a framework for understanding what's happening in the world of digital publishing and developing an integrated publishing strategy.
Using Content to Sell Content
Do you want your business to make millions online? Then start by giving away your content. That's right: Blog posts, email newsletters, and social media are the key to selling your magazines, books, videos and events. This affinity content drives traffic and builds your audience. Learn how to develop an affinity content program that's tightly aligned to your premium content production, and use affinity content to fuel your traffic- and audience-building efforts and sell products in multitudes.
29 Ways to Increase Organic Website Traffic
Learn dozens of ways to drive traffic and leverage your website's architecture to capture and build relationships for publishing success, using the fundamentals of strategy, copywriting, website architecture and analytics. See how The Successful Investor and Ceramics Daily implement the Mequoda method to reap big profits. And now that social media has redefined the way people read and distribute online content, this session will also examine best practice examples of publishers who effectively use Google, Twitter, Facebook, LinkedIn, YouTube, and other niche sources to drive traffic, build relationships, and influence sales.
Keyword Research Step by Step
Effective keyword research represents the core of all organic marketing activities. Learn the tips and tricks of the Google Keyword Tool, and how it's used to gauge your audience's information needs and map your website's navigational taxonomy. Discover how to truly serve and build your audience, become a leader in your niche and generate more conversions through effective keyword research.

Bonus Hands-On Workshop! You'll end the day working in small groups to identify the keyword phrases we should be using in our fun, fictitious case study.

DAY 2:
Roundtable Q&A
There are so many exciting new insights, so much detailed information, coming at you during the Intensive, that many of you come up with new questions long after each individual session is over. If you've slept on it and have burning questions for your instructors, bring 'em to the Q&A sessions on Wednesday and Thursday mornings! We'll give you our best solutions and share our secrets.
Marketing Website Design: Maximizing Traffic, Revenue and Profit
In this session, you'll get our proven, efficient website strategy—one that enables you to build a better website in less time, and for less money. Using a proven framework as the backbone for your website's architecture and functionality that Mequoda has implemented for respected publishers such as VidaYSalud and Johns Hopkins Health Alerts, you'll take away steps for improving website usability and reducing time to market, and be ready to build your complete, profitable online world.
NEW! Selling Digital Subscriptions: How to Plan, Execute and Analyze a Subscription Marketing Campaign
Getting your brand online is just the first step. Next, you have to get people to actually subscribe – and optimize your subscription website pages so that every single one helps drive your marketing engine. You'll study Mequoda's comprehensive, step-by-step process for creating website conversion architecture – functional with whatever software platform you use – that includes sales letters landing pages, banner and text ads, email promotions and other media that deliver a blockbuster digital subscription marketing campaign.
NEW! Breakthrough Email Copywriting
All the analytics in the world, the most scrupulous financial planning, the knockout website, won't sell your products unless you're promoting them and driving traffic to your site. Effective email marketing is often the forgotten element in a solid marketing system. In this session, we'll take you step by step through the creation of a killer sales letter using the Mequoda preferred technique of emotional copywriting.
Creating Insanely Great Online Content
There's an art and a science to writing effective online content, and there's a discipline required to write blog posts optimized for search engines and social networks. Using a long-form article as the core information unit, we'll walk through a step- by-step process for repurposing and transforming long-form articles into short-form blog and social media posts.

Bonus!  Hands-On Workshop

End Day 2 working in small groups to outline an SEO blogging campaign. Using the keyword research from Tuesday, you'll write an optimized headline, lead paragraph, Twitter post and Facebook post promoting your online content.

DAY 3:
Roundtable Q&A
Bring your questions about the Day 2 material. No question goes unanswered!
Understanding Google Analytics and Key Metrics
Knowing which key metrics to follow can be confusing. In this session, we'll review key metrics, learn the deeper meaning behind them, and examine how to use them to your advantage in resource, staffing, and content performance decisions. You'll also learn the 10 key metrics you should watch every day and understand how to build a key metrics dashboard that everyone in your organization can use and comprehend.
Business Plan Development: Making the Case for your Digital Marketing System
As part of this session, we'll share a time-tested business plan that has been used to successfully raise millions of dollars. You can use this business plan format to rally the troops, gain executive support, and when necessary, raise capital for your digital publishing business. Discussing the handful of key metrics that can be used as "proxy" metric assumptions, we'll also simplify the process of modeling your digital business.
How to Conduct a Digital Publishing Audit
This workshop delivers a quantifiable methodology, or scorecard, for auditing your current market position. By analyzing scorecard data, you can identify high- and underperforming areas and accordingly, make better resource allocation decisions. Some publishers refer to this audit as the ultimate audience reporting tool, as it shows, at a very high level, the direct impact that marketing and resource decisions have on market share.

About the instructors
Don Nicholas
Don Nicholas, CEO of Mequoda Group, specializes in new business development and organizational management. the author of hundreds of books, white papers, and articles on media management, Don also leads dozens of training programs for Mequoda Group, FIPP, MPA, SIPA and other organizations. Over the past three decades, Don has guided the development of hundreds of well-known media brands. He currently serves on the board of SIPA.
Mary Van Doren
Mary is Chief Creative Officer for Mequoda Group, leading the Creative Services team in developing premium, results-oriented copy and design for clients and for Mequoda Group. Mary also manages, produces and monitors all programming and messaging activities for Mequoda's live and private events, webinars, Mequoda PRO and email newsletters. With 15 years as a journalist and 16 more in marketing, she is an experienced strategist and copywriter in B2C, B2B and B2I for all digital and offline formats.
Norann Oleson
As Mequoda's Analytics Program Manager, Norann is responsible for preparing and updating the Mequoda proprietary Audience Development Analytics Suite for dozens of publishers. In this capacity, she performs research, creates reports, and analyzes results for both B2B and B2C publishers. Norann helps online editors and audience development professionals drive more traffic through better content development and distribution and distribution.
Laura Pittman
Laura is COO and General Manager of the Mequoda Group, and is responsible for modeling, budgeting, reporting and analyzing data for Gold Member clients, including Active Interest Media, NAPA, NHIA, Meredith Corp. and Vida y Salud Media, working directly with them to help them understand the impact of the Mequoda System on their own businesses.

(Want to consult with us? You have to be a client — OR an Intensive attendee!)

Mequoda success stories
Here's a small sample of companies that have used Mequoda's expertise to succeed in the digital marketplace:
American Quarter Horse Association

Aspire Media

Biblical Archaeology Society

Business & Legal Resources

Capitol Information Group

Ceramic Publications Co.

The Dark Intelligence Group

DestinAsian Media Group

Farm Progress Companies

Golf Vacation Insider

Guideposts

Harvard University

Haymarket Media Group

The Motley Fool

Meredith Corp.

Mother Earth News

MPL Communications

Natural Health Advisory Institute

Prime Publishing

Providence Publications

Rodale Inc.

The Successful Investor

Vibrant Nation

Vida y Salud

Intensive fans
Many more companies have attended the Intensive program – often more than once!
America's Test Kitchen

Audible Inc.

Campus Fundraiser

China Stock Digest

Crain Communications

PennWell Publishing

Readers Digest Association

Real Simple

Taunton Press

Time Magazine

Yankee Publishing

Yoga Journal

Networking opportunities
At the Internet Marketing Intensive, you'll have the rare opportunity to step back from your day-to-day responsibilities and spend three days with an elite group of industry peers. You'll learn from each other while forging industry contacts. Most tell us that the connections alone more than justify the cost of attending. Make the most of the networking opportunities that we've built into the program – you never know when you might get an answer to a complex question, find a business partner, or cultivate a new friendship.
Get found. Get shared. Get paid.
Take home a proven, comprehensive strategy for success in the digital age. Join us for our Internet Marketing Intensive — it's the only learning event of its kind, and the definitive course on Internet publishing success.
I look forward to discussing Internet publishing and marketing with you!
Cordially,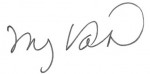 Mary Van Doren
Chief Creative Officer
Mequoda Group

PS: Remember, we limit the number of attendees at this event to facilitate the best dialogue among attendees and speakers. So please don't wait to the last minute to register – you might be left out!
PSS: Don't forget, attendees get two hours of follow-up consulting with our experts. PLUS you'll take home hundreds of dollars' worth of free reports, templates and other materials to jumpstart your digital transformation!