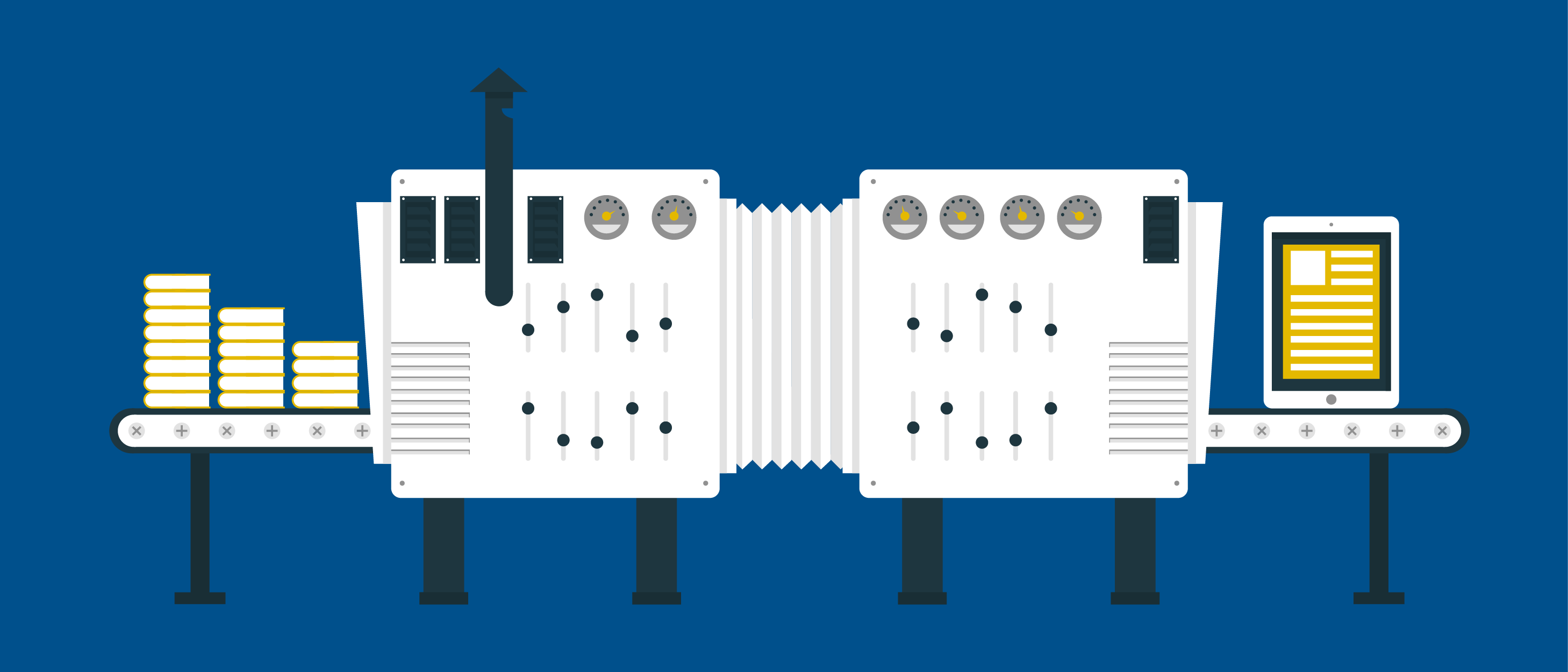 Ten years ago, we thought the future was tablets and tablet apps, and for a while, they were. But early on, we discovered that there was minimal benefit in containing magazine issues within an app, when they could be developed in HTML and be accessed on any device, not just a tablet. To adopt this mindset and begin producing more robust digital magazines, the digital magazine publishing software you choose needs to include analytics, metered paywall functionality, marketing automation and should be able to transfer data to and from your third-party providers like fulfillment and email management. Otherwise, you're going to need more resources to manage it all separately, which means you'll have less time to spend doing the necessary legwork to profit from your digital magazine and all-access memberships.
In the past, when someone was looking for tablet magazine publishing software, we'd be pointing them to the likes of Adobe Digital Publishing Suite and Mag+. The Adobe Publishing Suite is one digital magazine publishing software option that offers a complete digital publishing solution for multi-title publishers. Mag+ is a spin-out company derived from Bonnier Corp.'s very early Popular Science app, and when publishing partners are still looking for tablet magazine publishing software, Mag+ is Mequoda's go-to provider.
However, nowadays most magazine businesses are looking for digital magazine publishing software that is responsive, built in HTML, and can be enjoyed on mobile, tablets, and desktops. We now build digital magazines on the web, not via tablet applications. The reason is that consumers like them better, and offering a web library of back issues allows you to charge a higher price point (plus, you don't have to pay a digital newsstand). Digital magazines on the web are responsive, and work just as well on tablets as they do on desktops or any size screen. We think any publisher who is starting on the path of building a digital edition, should consider the web edition first. With that said, let's get into the digital magazine publishing software we suggest.
[text_ad]
While there are many ways to build a digital magazine, most of the digital magazine publishing software available offers no specific roadmap or guidance specifically for publishers. Even the biggest web development companies struggle when they try to build sites for publishers, because of their unique interface, membership, and fulfillment needs.
At Mequoda, we only work with publishers, so the Haven WordPress CXMS I'm about to recommend, is something we built for publishers, by publishers. Our publishing partners vary from large organizations like AAA and Harvard University to niche publishers like Yankee, and I Like Crochet.
Most digital magazine publishing software stops at the CMS portion of their game, but Haven WordPress CXMS connects to Tier 1 email and fulfillment systems in order to give you one central location to run your digital business, which is why it's called a CXMS—short for Customer Experience Management System. Unlike retrofitted websites with disparate systems that make customer service and reporting more difficult, Haven WordPress gives you a complete, central database that informs your marketing decisions and helps you maximize the lifetime value of each subscriber. We manage all the infrastructure, so you never have to look under the hood.
The Haven WordPress CXMS is built on—you guessed it—WordPress. WordPress is trusted by some of the biggest brands in the world. It's easy to edit and change, and is inherently Google-friendly – an important factor to bring more potential subscribers to your website. We've identified the best partners so you don't have to research software, email, hosting, and other functions on your own, or take stabs in the dark. We've also built the APIs that help these providers transport data to and from their system from Haven WordPress. When you put your system management into the hands of the industry's only strategy-centric provider for publishers, your organization reaps the benefits of stress-free technology, content-focused implementation and ongoing profitability.
Mequoda's Digital Magazine Publishing Software Starts with Haven Core
Our base for Haven WordPress is called Haven Core and as mentioned before, it's built from the WordPress kernel, a popular choice for many publishers. We chose to build our system on the WordPress kernel because of its flexibility and reliability. It features an easy interface for users, and is detailed and complex for developers. Some of the biggest brands run their web sites on WordPress and we know it can meet the needs of the vast majority of publishers.
We have made many custom changes on top of the WordPress kernel to build our Haven Core product. With open-source code, we've been free to take control and make the changes we know will benefit our publishing partners, are easily replicated, and can be built upon to meet the future needs of our partners.
Using Haven Core enables us to put all of our publishing partners on the same codebase, and publishers can choose to use, or not use, different modules that can add functionality to meet their specific needs. Our member websites are not built from scratch every time, and little time is wasted on compatibility trial and error. Mequoda itself spends a significant amount of money each year enhancing the system.
Because we use the same codebase for all of our publishing partners, everyone benefits from these improvements. In addition, our publishing partners also benefit from the enhancements we are implementing for our other partners.
Every major upgrade or improvement contributes to the optimization of all the publishing partner websites.
Haven Core comes "out of the box" with the major digital magazine publishing software features that you need. The user interface is easy and intuitive to anyone who has already run a WordPress site. Operators can manage their content to create drafts, schedule publication and edit posts without learning a complex new system. In addition, operators can easily upload images and media using a drag and drop system.
To develop a site that can incorporate a digital magazine, we build custom plugins, but we can also take advantage of the extensive plugins already developed by the WordPress community to add features quickly.
Our custom plugins developed for magazine and newsletter publishers allow them to build-user-friendly magazines with tables of content that "stick" to the right-hand side of the page, so a user always knows they're in the magazine. We've also built a metered paywall plugin, which restricts access to premium content but will allow non-subscribers to access a limited number of premium articles per month before being prompted to convert into subscribers or all-access members.
Our most successful offer is the all-access pass, which gives members access to multiple digital products, like digital archives, and video libraries. Haven WordPress is uniquely built to support those products, order flows and upsells.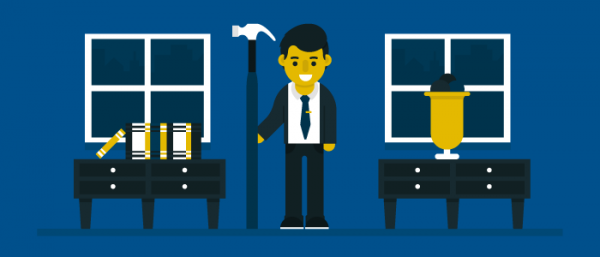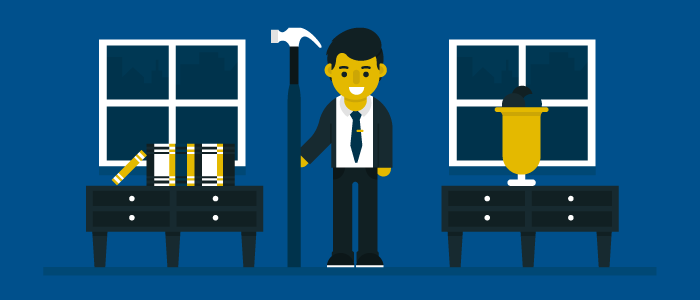 Digital Magazine Publishing Software Add-Ons
When choosing digital magazine publishing software, you must consider all the same factors you do when considering any other digital service – functionality, integration, flexibility, customization, user interface and, of course, costs.
Remember that many basic CMS installations fail due to internal barriers rather than external ones. Doing it yourself means getting staff buy-in and doing the training all on your own as well. If you buy an outside service, keep your future flexibility in mind, and remember to consider the possible integration issues with all the other technology solutions you've already bought into.
Below is a list of the many different types of functionality we've identified as critical for most 21st-century multiplatform publishing operations working today. Most will probably either match your business today or reflect an idea you've had for how to grow your revenue.
1. Web Analytics and Reporting System
You can't run your business without data. To run a business accountable for its actions, you have to constantly review and analyze the data – in the dashboard of your email service provider, in the sales reports, etc. So much data is available now it can almost feel like cyber-stalking. But having as much data as possible about all the systems you run is critical for strategic decision-making. This system should offer everything from web traffic to subscriber and email campaign performance reports.
2. Customer Relationship Management System
These systems allow you to store all your prospect and customer information and track what they are doing. You can also capture and store all the communications, accounts, leads and sales opportunities. Multiplatform publishers can have complicated relationships with their customers who buy a subscription, multiple single products, events, and who can be leveraged to sponsors as leads. A CRM allows you to share all this information with the different parts of your organization so your efforts are efficient and well-coordinated.
3. Marketing Automation System
Marketing automation refers to software platforms and technologies designed to allow organizations to more effectively market on multiple channels online – email, social media, websites, etc. More importantly, these systems allow you to automate specific marketing tasks. So, you can nurture prospects with personalized content that leads to them becoming your customers. When used correctly, these efforts can significantly boost revenue by efficiently targeting prospects with specific content and marketing messages. It's easy to imagine that a prospect who opened and clicked on an offer, but didn't purchase, might get that extra nudge to become a customer with a well-timed, well-written piece of marketing copy – sent automatically to all such prospects. Most publishers use some form of marketing automation already, whether they are drip campaigns or some type of autoresponder series. These are much more efficient methods of making sales and getting more revenue into your organization as quickly as possible.
4. Push Notifications System
Push notification systems drive as much as 10% of the traffic for the sites of our publishing partners, so we consider them an essential element if you're a publisher putting out daily content. The traffic that comes in via push notifications tends to be more engaged in terms of both purchasing premium subscriptions, memberships, products, and events. They also engage more with website sponsors.
5. Email Management System
Whether you send 5,000 emails a day or 500,000, you have a professional email marketing system that allows you to communicate to customers and prospects. This is an essential component for marketing to new customers, as well as communicating with existing customers. The huge amount of email people receive daily makes it more critical than ever to manage your messages correctly. The data on sends, opens, clicks, etc., is critical to managing your messages and keeping your revenue growing. Plus there are legal sending requirements that must be adhered to. Additionally, your email management system should be able to dynamically and automatically build daily and weekly emails populated by content from your website.
BONUS: Mequoda will partner with you to develop this email content on your behalf, creating custom-written Library Content Previews that tease readers, use up metered paywall credits, and convert email subscribers into all-access members quickly at a greater rate than you're likely experiencing. Good luck finding another digital magazine publishing software provider who has a whole copywriting team ready to roll!
6. User Onboarding System
If you're converting from another system, or want to try email appending, you'll find this add-on useful. In Haven WordPress, you can add a large number of users to your site—without uploading data directly to Haven. Users are only added to Haven after they have opened an email and have been set to confirmed.
7. Lead Management System
We all know what a good lead is, and a lead management system is a system of practices designed to generate new potential customers, generally through marketing campaigns. Whether you generate leads for your own business or for a sponsor, you need a system to collect these leads and move them from one place to another automatically. Some publishers use this system to feed their own sales force and integrate this with a sales management and customer relationship management system. Others offer sponsored content designed to generate leads for the sponsor. In those cases a good lead management system will automatically transmit those leads to the sponsor on a routine basis.
8. Sponsor Management System
How are you organizing content on your website that is sponsored? Our system allows you to display the sponsor's information, like company name and logo, alongside the website elements they are sponsoring, like text ads, articles, categories, and free guides.
9. Text Ad Management
One of the most essential conversion elements on your website is a text ad. These ads, scattered throughout every article you publish, are built to capture email addresses with the promotion of a free report. They're written in—you guessed it—text, and lead to a rapid conversion landing page. In Haven WordPress, our text ad manager allows the operator a one-time setup of text ads displayed by category so that any posts in a single category display the same, relevant text ad. This way, website visitors are always being enticed by a free download that is relevant to the content they are currently reading.
10. Entitlement Management System
If you sell subscriptions for a digital product that is accessed behind a paywall, you need something to determine who can have access, and when their access begins and ends. Ideally this also contains an auto-renew function so you can charge renewal subscribers without doing anything manually.
11. Metered Paywall Management System
A metered paywall is a great way for you to allow users to preview your premium content in an effort to engage the user and convert them to paid subscribers on your site. Our plugin restricts access to premium content, but allows non-subscribers to access a limited number of premium articles per month. The number of articles that can be viewed for free can be defined in the plugin settings up to a maximum of three. For 30 days, a user can return to their chosen articles as many times as they would like, however, once the limit is reached they cannot view any more articles for free within those 30 days. The Metered Paywall ads that are served to the non-subscribers before they are able to view each paid article contain copy to entice the user to subscribe along with a link to a subscription page. There's also a link to continue reading the article for free without subscribing. Once the user reaches the final ad in the series (upon reading the maximum number of free articles allowed), the link to continue reading the article instead redirects them to a non-premium portion of the site and prevents them from accessing any additional premium content.
12. Digital Newsstand System
If you still desire to sell tablet editions of your magazine, you can use a digital newsstand such as Apple or Google Play, or you can use us as a digital magazine publishing software provider. Digital newsstand editions are often the most visually appealing editions of your products. The segment of your audience that wants to access your content on a tablet will expect this edition of your product to have the same features and functionality as other products. To make this channel profitable you need a publishing and marketing system to create and deploy these editions on the most popular newsstands, as well as to manage subscribers and offer web access to content with their subscription.
13. Directory Listings Management
Many publishers have sold directories in print for years. As we entered an internet economy, people initially thought these products would just go away. But many people are still looking for a reliable source of information on products and service providers in specific markets. If you're a publisher doing this online, you need a tool to manage and sell listings. Ideally, this system allows you to populate other parts of your website with "related resources" where you can publish these directory listings from the category in which the post is published. This kind of additional functionality increases the value of the listing – and allows you to charge more!
14. Event Marketing System
More and more publishers have turned to events to grow their business when revenue from print and online editions has gone flat. Even in today's digitally connected environment, people still value the networking and learning that comes from actually meeting and talking to people who share their interests at a live event. Whether you are running 25-person roundtables or conferences and expos with hundreds or thousands of attendees, you need a system to collect funds, send confirmation emails, help with online check-in, manage different prices for early-bird pricing and track attendee information.
15. Offer Management System
You don't want to display the same ads to unknown users as you do to known, logged-in users. An offer management system displays targeted ads and offers based on whether a user has no active subscriptions, a currently active subscription that can be upgraded to All-Access or is already an All-Access member. This enables you to maximize revenue and improve the usability of your site for known and unknown users.
16. Online Checkout System
If you sell one, two or three products online, you need a direct sales system for online marketing and payment processing. You can create great content and market it well, but if your online checkout system doesn't work well, all those efforts go to waste. Problems with payment types, complex processes, and an overly complicated registration system are common mistakes in online checkout systems. Many publishers with only one or two products to sell often lose customers when they opt for a shopping cart, rather than a direct checkout. Publishers get a better close rate when there are fewer screens to deal with.
17. Abandon Recovery System
When someone abandons checkout and leaves their cart, what happens? This add-on to the Online Checkout System logs user order information prior to order completion.  A series of 2 or 3 abandon recovery emails are sent to users who started the order flow and did not complete it, to encourage them to complete their order, often with a discounted rate.
18. Online Shopping Cart
If, however, you sell many products, you probably need a shopping cart system so customers can browse the choices you have in order to buy multiple products at one time easily. But as you have probably experienced if you shop online, there are some common pitfalls: the process is too complicated, sometimes it's hard to continue shopping once in the checkout, or the information on products and total sales charges isn't presented clearly. Any online business selling multiple products needs this experience to work well in order to maximize revenue.
19. Social Media Management System
Smart online publishers schedule and track social media through a social media management system. These systems can be very important for marketing and outreach to customers. Different systems have different levels of user-friendliness. Posts must be very easy to schedule. The system has to interface with the right social media platforms, and the reporting must be easy to understand and readily available. The system we use in Haven WordPress allows publishers to schedule social media right from within the article page, and you can schedule a series of social posts to deploy when the content publishes and for months and even years in the future. You can also set up social posts to automatically re-deploy at set intervals, making content promotion easy.
20. Content Recycling Management
If you are like most publishers, you already have a lot of great content. You spent a lot of time and effort creating it, but maybe published it once and never let it see the light of day again. Refreshing and reusing existing content has become a key tactic for publishers who find they can engage their audience through multiple channels with the same piece of content. A content recycling management system automates this and allows publishers to bring older content back to the surface where it can continue to engage your audience and drive revenue.
21. Taxonomy Management System
Complex websites with a lot of content need an easy way for users to navigate the site. You wouldn't build a library without some way of finding the content you need. When online content is structured and indexed taxonomically, users can find what they are looking for more easily. Building and maintaining a taxonomy has become a basic part of creating and managing web-based businesses. A taxonomy management system, sometimes called business semantics modeling, or knowledge organization, reduces the time spent building and maintaining the information while improving its consistency over time.
22. Online Calendar Management System
Many publishers also reach out to their audience by listing events in a calendar on their web site. This type of system not only lists event details but allows users to add the event to their Google calendar or export to another calendar system. Also, members of the community can submit event listings for approval by the publisher.
23. Application Protocol Interfaces
There's a lot involved with managing content online. You need something to communicate all this data to other service providers such as your fulfillment company, your email provider and other third parties – that's what application protocol interfaces do. Without it, you'd be stuck without any third-party options.
In comparing all the various options out there, we think we're the best of both worlds at Mequoda. We've built a system that includes a component library consisting of more than 100 third-party plugins and Haven WordPress plugins, that have either been developed or selected to meet the needs of a unique website we're managing for a premium content partner.
We also offer audience development, so our goal isn't just to saddle you with a new CXMS and send you off—most of our publishing partners work with us to develop the content and marketing processes to make it successful. When you become a Mequoda Gold Member, you'll have all the resources you need to hit the ground running and start doubling and even tripling your revenue in the next five years like our other publishing partners.
Does your magazine publishing software hold up? What other questions do you have? 
—–
This post was originally published in 2012 and has been updated.