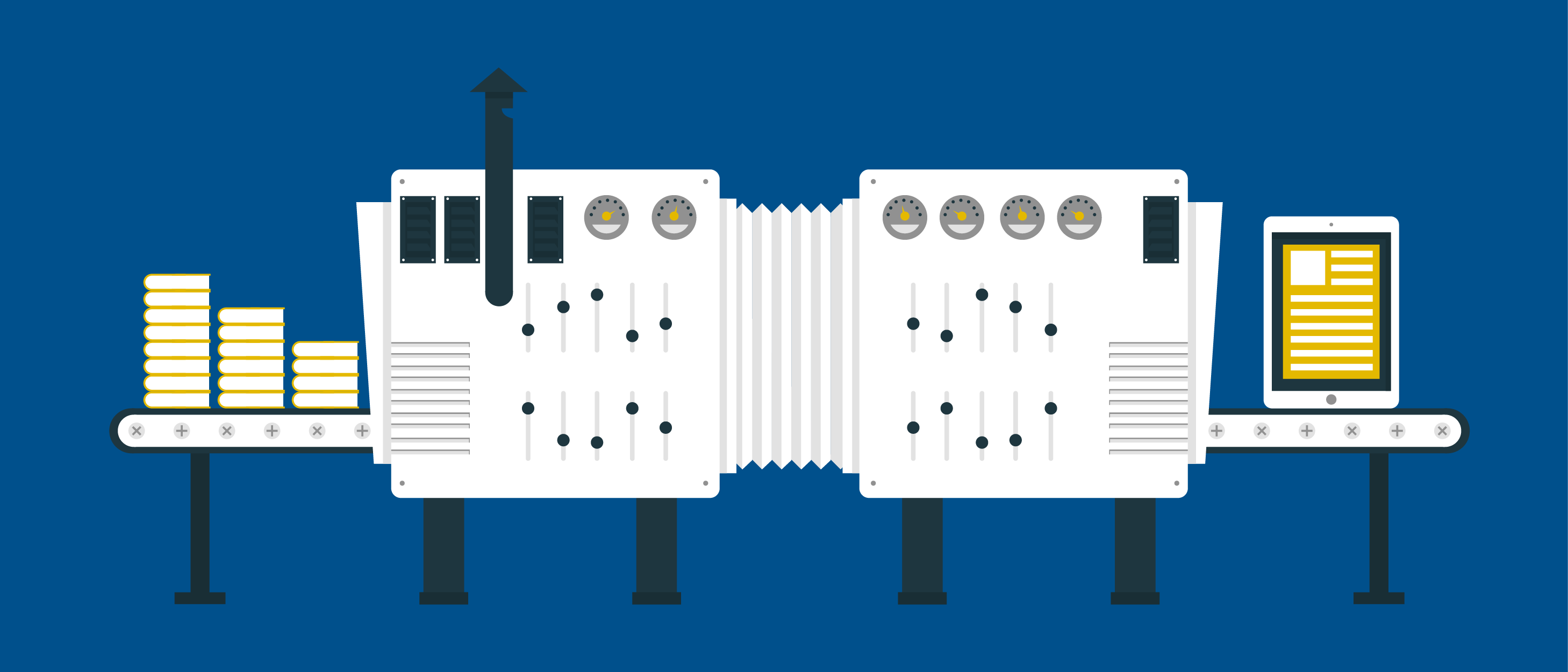 Digital magazine publishing software is important – which option are you using for your tablet edition?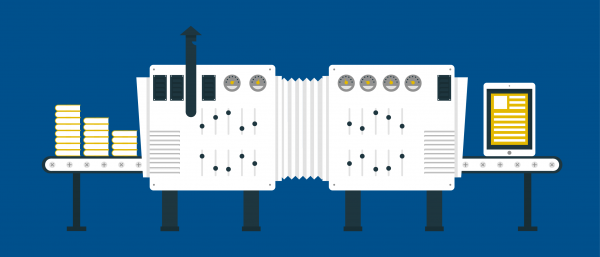 Publishers have been tinkering with digital magazine publishing software for their tablet editions throughout the last few years in hopes of creating the best application experience for their audiences surfing the digital newsstand or app store. Like everything else in digital magazine land, digital magazine software has evolved at light speed. And so has its pricing.
Since the last time we took a stroll through the world of digital magazine software, we've had quite a few suggestions in the comments below for additional options that publishers can use for their app editions. So we've checked them out, double-checked previously published information, and present all of them here for you to consider if you're still looking for the right software.
Additionally, since we first published this list of digital magazine software for tablet editions, our clients and we have moved towards building web magazines more than tablet applications. The reason is that consumers like them better, and offering a web library of back issues allows you to charge a higher price point. Web magazines are responsive, and work just as well on tablets as they do on desktops or any size screen. We think any publisher who is starting on the path of building a digital edition, should consider the web edition first. With that said, let's get into digital magazine publishing software.
Consumers are telling us loud and clear what they want—are you listening? Download a copy of our 2018 Mequoda Magazine Consumer Study for FREE, to find out how you can improve your digital magazine rapport with subscribers.
Major digital magazine publishing software options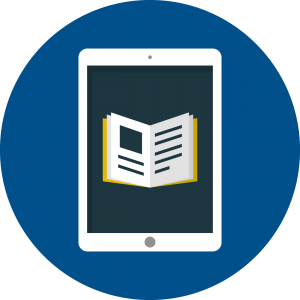 Adobe Digital Publishing Suite: The Adobe Publishing Suite is one digital magazine publishing software option that offers a complete digital publishing solution. It allows users to publish for print, web, and tablets seamlessly. As the company notes, the tools for creating your app are free to use if you already have InDesign CS6 or later, and you only sign a license with them when you're ready to actually publish.
However, DPS is aimed at multi-title publishers. A Professional license allows the very smallest publishers to publish one title only. If you want additional platforms, the license cost goes up to several thousand dollars per year. There's also a fee per download.
This is a switch from earlier pricing, which allowed multiple titles in the Pro option. Adobe now encourages publishers with three or more titles to move up to its pricey Enterprise option, which is priced individually for each customer. "We look at the overall organization, how much they might be saving in print costs, and other business considerations before we can tell you what the costs will be," a senior Adobe rep told a blogger. While once you could actually get an Enterprise license for a mere $50,000 up front, Enterprise prices can now be in five figures per month. And few niche publishers can afford that for digital magazine publishing software.
And since we're all about the little guy at Mequoda, we have a partnership with …
Mag+: A spin-out company derived from Bonnier Corp.'s very early Popular Science app, Mag+ is Mequoda's go-to provider. We generally direct our niche clients their way.
We find that Mag+'s digital magazine publishing software Designd has a feature set and functionality similar to Adobe, and also support our best practices such as content reflow and including HTML links and other interactive features. But Mag+ is simply more affordable for small publishers, both the base price and the entitlement price for downloading issues to clients' subscribers.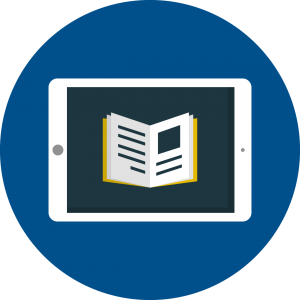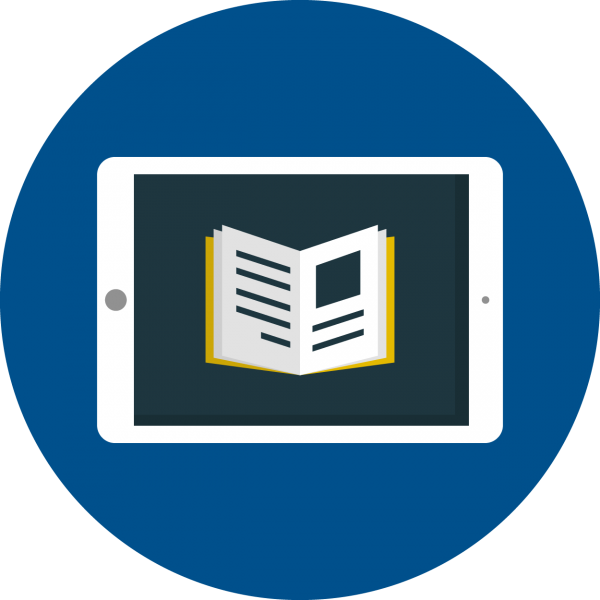 The cost is $8,388  per year ($699 per month) for enterprise features most publishers need, including adding a log-in to your app to gate your content. It allows you to publish one title to all devices, (multiple issues), similar to the DPS price, but with Mag+ you get 1 terabyte of downloads per month included, more than enough data for 99% of apps.
Unlike Adobe, who charges a fixed fee per download and files must be hosted with Adobe, Mag+ allows publishers – including our clients who use Haven Gate, our comprehensive premium subscription management module – to host their digital magazines themselves. So you don't even have to pay that entitlement cost.
As I've mentioned before, this also allows you to eliminate the app store and newsstand middlemen at Apple, Google and Amazon and keep the cut you'd normally owe them for each issue sold. Another benefit: You also control your own subscription offers, including copy, price, and incentive testing, not to mention offer tracking and data harvesting.
Another benefit of Mag+, in our experience, is that the culture there is more compatible with ours as champions of the independent publisher. Their executive team is open and honest, and very willing to answer questions and work with small publishers. At Adobe, not surprisingly, you'll find a closed culture where you're routed to resellers who often know less than you do about digital magazine publishing, and little if any support comes from Adobe itself.
Frankly, we still expect that Mag+ will eventually pass Adobe and take over the #1 slot, because there are simply more independent small titles than there are companies like Hearst, Meredith and Time Inc.
Consumers are telling us loud and clear what they want—are you listening? Download a copy of our 2018 Mequoda Magazine Consumer Study for FREE, to find out how you can improve your digital magazine rapport with subscribers.
Other digital magazine software options to consider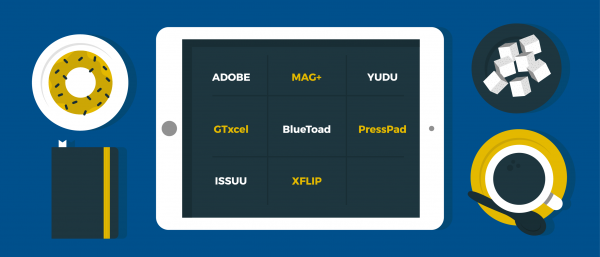 ZinioPro: You're probably very familiar with Zinio, and in previous versions of this list we didn't include them because they're part of a somewhat closed magazine ecosystem. However we're adding them this time because they have a new offering called ZinioPro, which extracts XML from print issues and allows the content to be reused in responsive apps, on the web, and in social channels. Zinio is also working hard at increasing their arsenal of distribution partners, making magazines available from online retailers and in some app stores and newsstands.
YUDU: This company offers digital magazine publishing software in a full range. You can start with simple PDF uploads and turn them into browser-based editions and apps. As YUDU co-founder Les commented below, it has a vast range of impressive names on its client list, so it must be doing something right. The first thing we noticed, though, was that it's the only digital magazine publishing software company we checked out that follows our own Best Practice of offering a free white paper in exchange for an email address. Well done!
YUDU offers an option for a web-based magazine with "excellent performance on all devices" via PageTiler technology. This is a browser-based newsstand, allowing consumers to flip through pages of a magazine without installing an app.
GTxcel: Texterity and Godengo merged to create this digital magazine publishing software company which provides not just app publishing, but websites, as well. With the Unified Publishing Platform, you create the content, and Godengo translates it for every platform you need. Clearly, this is more costly than just paying a company for the tools to publish an app, but its one-and-done approach might be a good fit if you haven't gone digital yet because you're reluctant to hire a staff to do it.
BlueToad: Similar to GTxcel's offerings, BlueToad provides digital magazine publishing software for digital editions and mobile apps. BlueToad takes PDFs and turns them into viewable formats online. We have some clients – small niche publishers, naturally – who jumped into digital publishing before Mag+ arrived and found BlueToad fit their needs satisfactorily. Another of their customers says, "They have been essential in developing our digital audience, by allowing us to focus strictly on content, while they focus on delivering our content platform independently. Since we first began using digital editions and apps with BlueToad, reader page views have grown ten-fold." Ten-fold is a very good thing!
PressPad: The pricing model on PressPad is tempting; it's only $99 per month to publish enhanced versions of your PDF magazine. One feature of particular note: PressPad automatically generates a free sample issue of your magazine when you upload an issue (or you can choose to create your own). A free sample issue is one of Mequoda's app magazine Best Practices, but far too many publishers ignore it.
Issuu: As a reader notes in the comments below, you can test the digital waters for free with this company. Issuu provides a digital reader to embed on your website that allows readers to access a simple version of your magazine. Issuu makes its money by selling advertising on the readers, or for a small fee you can opt to pay to get an ad-free reader. All magazines on Issuu are free, but our commenter below says he's found a work-around that allows him to sell subscriptions.
XFlip: Also suggested by a commenter, this digital magazine publishing software company lets you create simple flipbook versions of your magazine. We're just not fans of flip books in this advanced digital age, and the reader engagement with this type of format tends to be low, so we wouldn't recommend this to our Gold Members, but it is an option that's out there.
Mequoda has its own solution, too, through our partnership with Mag+.
And as mentioned above, if you haven't yet invested in magazine publishing software, consider a web magazine first. We've already helped Gold Member Prime Publishing develop what we believe is the first-ever web magazine, delivering a full, page-by-page, rich-media experience in a web browser, making it accessible on any device. If you'd like to talk more about how we can transform your print magazine into a multiplatform magazine, schedule a no obligation chat with a member of our marketing services team.
As the magazine and newsletter industries continue down the path of digital evolution, new product solutions will reach the market. What does the future of digital magazine publishing software hold? Have you tried any of these digital magazine publishing software solutions listed above? Are there other companies you prefer to create your digital editions and mobile magazine apps? Please share your experiences with us.
—–
This post was originally published in 2012 and has been updated.